Back to News
Keala Kennelly Makes Her Mark in History as the First Woman to Tow Surf Teahupoo!
May 24, 2005
Keala Kennelly Makes Her Mark in History as the First Woman to Tow Surf Teahupoo!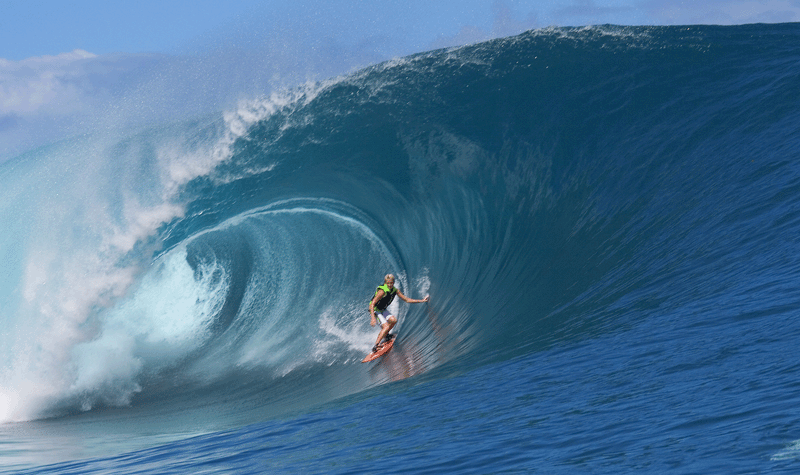 May 23, 2005 – In a monumental warm-up session on May 2nd at the Billabong Pro Tahiti, Billabong surfer Keala Kennelly made sports history as the first ever woman surfer to be towed in at the dangerous left-hand reef break. No girl has ever towed into Teahupoo, and Keala's feat makes her the leading contender for the 2006 Billabong XXL Global Big Wave Awards.

"Keala never ceases to amaze us," said Candy Harris brand director for Billabong Juniors USA. Her guts and determination to push the progression of women's surfing is what makes her an icon in the field and we couldn't be more proud of her accomplishments."

Regarded as the undisputed queen of Tahiti, Keala continues to live up to her fearless reputation after having won the Billabong Pro Tahiti an unprecedented three times in 2000, 2002 and 2003. The confident 26-year old showed little fear as she tackled the monster waves at Teahupoo.

"I've been thinking about it for weeks now and talking myself into it, but you get scared thinking you are going to fall and if you make a mistake it's going to cost you your life," said Kennelly. "I came out here and borrowed a tow board and sat in the channel for like an hour trying to get a tow, just hitchhiking for a ride."

"The wave itself is such a marvel, it's so treacherous and yet so beautiful at the same time. It has so much energy, I just sort of feed off it," said Kennelly. "When I am out there I have so much adrenaline running through my veins, it drives me I love it. I live for that feeling. Basically I just throw myself over the ledge and pray I don't stack it on the drop. The reward is definitely worth the risk."

The Billabong Pro Tahiti is regarded as the most challenging and potentially the most rewarding event on the women's WCT and since the 1999 inaugural event, the daunting break of Teahupoo has pushed women's surfing to an entire new level.

---