Back to News
Go Skateboarding Day
June 13, 2005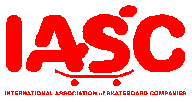 Go Skateboarding Day, June 21

For one day, skateboarders take over the world! Imagine 20 million-plus skateboarders riding at the same time.
If skateboarders have their way, that will be the scene on the first day of summer: Go Skateboarding Day. Above all else, it's a day for skateboarders to skate. It's also an opportunity for those who've never been on a skateboard to grab a friend and join in.
The inaugural Go Skateboarding Day last June caught on quicker than anyone imagined. Skateboarders held events throughout the Americas, Europe, Australia and Japan. Some of those events included backyard jams, skatepark sessions and impromptu street missions.
Last year was just the beginning of the grind heard around the world. This year, Go Skateboarding Day is going to be bigger, so here are some excuses to tell your boss or teacher: "I can't make it on Tuesday, June 21 because…"
My house is on fire.
I'm going to the dentist.
The dog ate my slippers.
I have a doctor's appointment .
I'm going to get my nails done.
My sick grandmother needs me by her side.
I have a tornado to attend.
My cubicle is being remodeled.
Global warming beckons my name.
My dog died.
I have to go vote for something.
And the best one: I'm going skateboarding. Deal with it!
Go Skateboarding Day events will be posted at local skate shops.
---