Back to News
Monster Energy Named Official Drink Of Vans Warped Tour
June 14, 2005
Monster Energy Named Official Drink Of Vans Warped Tour



The 'tour that won't die' receives a Monsterous boost of energy!

CARLSBAD, Calif., (June 14, 2005) – Monster Energy Drink recently signed on as the official energy drink of the 2005 Vans Warped Tour – a tour best described a modern day traveling circus featuring a variety of musical acts, cool displays and action sports demos.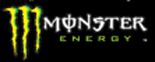 As the exclusive backstage VIP hospitality area at all Warped Tour venues, Monster Energy will provide its popular energy drinks to all the artists and special guests of the tour through out the summer, while also bottling a special water for the tour.

Monster Energy's VIP rig will be decked out to the nines with all kinds of wild stuff. Hang out and relax with the VIP's in the Monster Energy hospitality area and check out custom rims provided by KMC Wheels, a crazy sound system provided by Kicker and a sampling of Monster Energy beverages.

Fans wanting to follow Monster Energy on the Vans Warped Tour are encouraged to check out the Monster Energy Pit Blog at http://warpedtour.com/pit/today/index.html
---