Back to News
Pool Tradeshow Media Participation
June 20, 2005
Pool Tradeshow Media Participation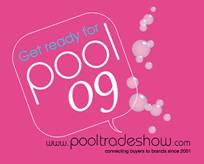 PUREconsulting has announced they are now representing POOL, the semi-annual lifestyle trade show geared for the directional boutique market. PURE will assist POOL with media, event planning, as well as special projects and promotions. This exciting new venture brings opportunities for sponsoring POOL.
POOL is the first and only true lifestyle trade show tailored to the directional boutique market. It is a semi-annual event where the world's top retail buyers, apparel designers, footwear manufacturers, accessory companies, record labels, publishers, artists, and media come together collectively as the forefront of retail trend.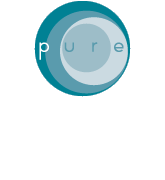 Now moving into its ninth season, POOL has evolved into more than a trade show, it has become the window into the latest trends in all aspects of creative design, where market leaders come to gage the current pulse of the market. In a sense, the market has become a reflection of POOL.
This unique show emerged from an idea "to pool like-minded designers in an intimate and friendly setting as an alternative to impersonal mainstream shows," says show founder Ronda Walker. Designers are curated for the show, to address the needs of the boutique, high-end, and specialty store buyer and customer. The result is a well-rounded balance of established, premium brands and sought-after products complimented by the best of new and undiscovered talent and innovative design.
The media lounge is expanding to make room for all of its new features such as iPod listening stations, media booths and an adjacent photo lounge. We are offering several additional promotional opportunities and designs are in the works. Because we consider you part of the creative network at POOL, we are looking forward to your participation.
POOL Facts:
Now eight shows strong going on number nine, POOL is the original independent trade show established 2001.

Nearly 15,000 people attended last February's POOL 08 ­ 30% more than the previous show. And POOL is expected to be even bigger this coming August.

POOL 09's home is in an 180,000 square-foot space in the Mandalay Bay Convention Center.

POOL features over 500 exhibitor's collections in nearly 400 booths.

Buyers can stay connected to all POOL exhibitors "24/7" in real time at pooltradeshow.com to shop, preview and research collections,
Exhibitors can gain exposure with a website that averages 40,000 hits a day.
POOL 09
LAS VEGAS, NEVADA
AUGUST 29-31
www.pooltradeshow.com
---