Back to News
Westlife Distribution Hires Will Redd as Team & Promotions Manager
July 28, 2005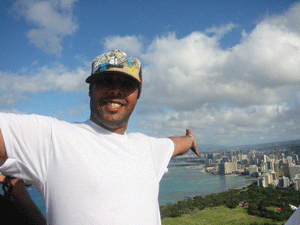 Westlife Distribution Hires Will Redd as Team & Promotions Manager
IRVINE, CA—July 27, 2005—Westlife Distribution U.S.A. LLC, is pleased to announce the addition of Will Redd as the team and promotions manager for 686 and Sepia Manufacturing.
"Will has a deep-rooted history with the industry," says Kristin Cusic, marketing manager for 686, "He's well-known and respected, and brings years of experience with riders, promotions, and retail locations to the table. We're looking forward to the positive impact he's going to have on the entire Westlife program."
Will is responsible for the overall management of the professional and amateur snow teams for 686 and Sepia Clothing. He will also be coordinating promotions, organizing team events, and handling the maintenance of 686.com and sepiaclothing.com.
Will has been snowboarding since 1993 He began his industry stint in 1994 at the Sun Diego store in Mission Beach and then moved to Vail, Colorado where he worked turning screws as the rental manager at Vail Snowboard Supply. Years later, Will returned to Southern California, securing an internship at Split, and then shortly after, a marketing assistant position at Nixon. He worked up through the ranks at Nixon for close to five years, overseeing regional marketing and team riders, helping to grow the brand into what it is today.
"I'm so hyped to be a part of the 686 family," says Will, "I've been a big fan for a long time and to finally be a part of it really feels like an accomplishment. Everything is looking so good right now, the team, the product, the crew in the office….great things are about to happen!"
---