Back to News
Roark Run Amok X Mötorhead - Trail to Bar Just Got Louder
September 22, 2022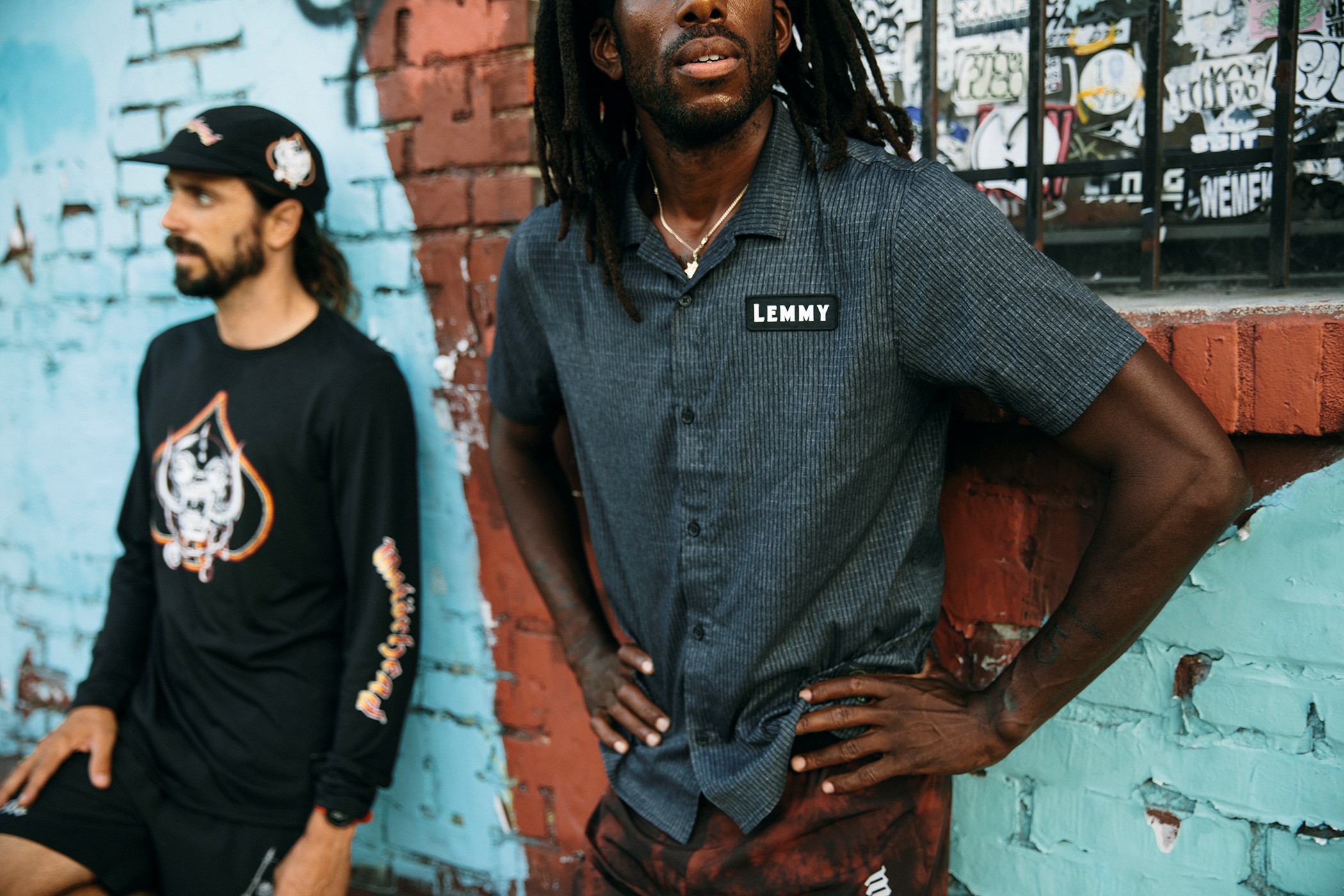 LAGUNA BEACH, CA. (SEPT. 22, 2022) -- Roark announces its first collaboration born out of a love of music and running. It embodies everything that the minds behind Roark's Run Amok collection love about running — Unabashed chaos, unhinged expression, and the freedom to move at your own damn pace. And so, it's with rapturous excitement that Roark presents this collaboration between Roark Run Amok and the speed metal gods themselves, Motörhead.
Raging against every bland pastel offering within the traditional running space, this technical performance collection offers 14 apparel pieces to take runners from the trail to the bar to the front row of the show. From a moisture wicking perforated performance woven button up, to DriRelease Tees, lightweight running shorts, an active short, caps, socks, and pre/post run hoodie and joggers. Sweating has never looked this hard core.
Highlights from the collection include:
MOTÖRHEAD MATHIS "WAR PIG" KNIT SS $55
Motorhead is fast and loud, breaking molds and defining new paths in music for over 40 years. Roark's Mathis Knit was developed with the same spirit in mind, helping you keep pace no matter how loud the noise gets. Constructed with DriRelease technology, it'll keep you dry and comfortable and is absent of chemicals and irritants.
MOTÖRHEAD BOMMER 2.0 7" $99
You Better Run! Sleep seemed to elude Lemmy, but the action seemed to follow him wherever he set foot. Paying homage to the legendary band and their lifestyle, Roark has crafted the Bommer to move incessantly. With updated features to accommodate the trail and still maintain comfort and performance, the Bommer 2.0 7" Short is an all-around ace of spades.
MOTÖRHEAD "BLESS UP TRAIL" $95
Developed for humid or dry hot weather, the Bless Up Trail is Run Amok's moisture wicking, perforated performance woven. Using Tactel fibers, this shirt is lighter, softer and stronger than your run-of-the-mill button up. It's quick drying and stretchy, too, making it easy to wear from the trail to the bar.
The Motörhead X Roark Run Amok collection will be available at select retailers, and available at
Roark.com
Saturday, September 24th at 6 a.m. PST.