Back to News
Thor MX Debuts New Television Commercial
November 28, 2005
Thor MX Debuts New Television Commercial

EL CAJON, CA (November 28, 2005) –
Check out THOR's new commercial "Moto in Motion" during the LG Action Sports World Championships on OLN this December, and all televised races throughout the supercross season. Filmed on location at Competitive Edge in Hesperia, CA, Thor has created something never before seen in the motocross industry.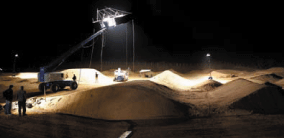 Supercross Champ Chad Reed, 7-time SX Champ Jeremy McGrath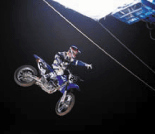 and X-Games Gold Medalist Nate Adams come together to show "Moto in Motion." Thor captures the inspiration, beauty and innovation of the sport by freezing time and showing signature moves like the whip, nac-nac and backflip. The classical opera soundtrack enhances the visual imagery of the riders. The music flows perfectly with the epic slow-motion and action sequences. This year marks Thor's ninth consecutive year of producing industry-leading commercials to showcase their athletes and gear. For 2006, Thor wanted to capture the riders in their best light and show them doing what they do best...ride.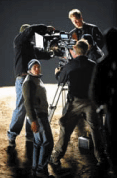 "Moto In Motion" will run during televised races throughout the '06 Supercross season on SPEED, and other MX and FMX events on OLN, CBS and NBC. Be sure to check out the 2006 Thor Motocross Commercial coming soon on thormx.com.

---