Back to News
Global Marketing Director, Scott Sorensen
January 1, 2006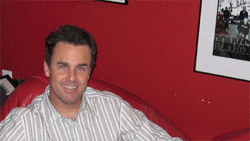 Interview with Scott Sorensen, Global Marketing Director
What is it about Marketing that makes it important to business? Answer a question with a question - where do great products go on their own? No where. Product needs support in the form of a cohesive, clear, consistent brand message delivered to the right audience through the right channels. Push that sale right through the pipeline.
Scott Sorensen is someone who understands Marketing within the action sports industry. His 11+ years with Dragon Optical back that statement.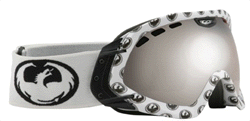 What is your current position?
I'm the Global Marketing Director at Dragon.
How did you get involved / start out in the industry?
I sort of grew up in the surf and skateboard world in Huntington Beach. My uncle was a big surfer and he got me my first real Skateboard and then Surfboard when I was a grom. That started me off in the right direction. So, I started working in the industry shortly after I graduated from College. I met Will, the President of Dragon; when he was just getting the company going and he brought me on to help him out with the marketing.
Was this your first job in the industry?
Yes it was. I was fresh out of college and working as an art director at Bank of America's San Diego Headquarters. It was good experience but I knew it was not what I wanted to do.
How long have you been with Dragon?
This December will complete my 11th year with Dragon. I met the founder Will Howard through a friend in common and we hit it off. I started out by designing the Dragon logo and helping out with the ads freelance until he hired me on full time.
How does your job today compare with the early days?
In the early days we were in a garage in Capo Beach and we all wore many hats. When I first started at Dragon, I started the marketing department. There really was not one before that. Chuy Reyna was already working there as a one-man team manager and sports marketing department. Back then you could be a one-man department. Now I have two artists working for me that kick ass and we actually have offices.
I also ran international sales my first year and a half while I was there. We had a lot to do and not enough budget to hire for every area. I had never done sales before, much less international sales, but I learned quickly what needed to get done.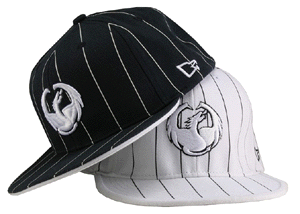 What responsibilities do you hold today?
Today I am responsible for all the Dragon marketing and soft goods and accessories design and development. The marketing side includes all the advertising and branding a company needs, tradeshows, all the public relations and any and all creative work that needs to be done. We still handle all of our creative and design in-house rather than outsourcing.
The Soft goods and Accessories side encompasses all planning, sourcing and developing of everything from backpacks to hats. In the last two years we have grown this part of our business by about ten times and it is now the size of some of the smaller apparel companies out there.
How do you divvy up your time?
Today it seems like a lot of my time is spent on the phone, email or in meetings. But really the majority of my time is spent actually designing still, stomping out potential fires and working with my designers to plan what we should be doing next. It just seems that there are not enough hours in a day to finish every thing you want to get done.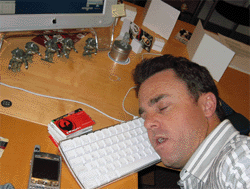 Do you look at a lot of spreadsheets and take a lot of calls from ad sales reps?
Yes I do. I am constantly monitoring my budgets and industry surveys to see what the consumer is thinking. I also have focus groups that I meet with and go over our products and advertising frequently.
I get too many calls from sales people trying to sell me printing or events. I screen them a lot only because I am happy with the vendors I have. Once in a while I get a cold call from someone with something I need and it works out great for both of us. The calls from ad sales reps I don't mind. My opinion is if they are new and calling me, Dragon must be on their radar screen. I do not always advertise, but it is a new potential and another new contact that could be a great ally in the future. If it is one of my current reps, it is good to stay in contact as much as possible.
How do you approach marketing to all non-U.S. areas?
I rely heavily on the management in the specific area. After years of international business at Dragon I have learned that all countries do things extremely different and their customers respond to different things. What works in one country may not work in another.
My approach is to set the tone with the US market and give them direction. By providing our distributors with our global game plan and our specifics for the US market it gives them a platform for continuity worldwide. From this, they can build their domestic marketing plans integrated with ours. Also, I like to provide help to any of their questions they might have and provide options for solutions.
Does your work rely heavily on that of people in other departments?
Most of my work is handled in my department so I do not rely too much on other departments. I do however rely personally on the sales department for feedback because they are a wealth of retail knowledge. I like to work closely with the sales department on what our game plan is. It needs to work for them primarily to help them sell, so their input is invaluable.

What is the biggest challenge you face marketing sunglasses & goggles in today's environment?
Our biggest challenge is staying fresh and unique. Product is every thing and sales and marketing are really just support mechanisms for the product. Our challenge in Marketing is to never settle for second best and to keep our message new and exciting. We do this by constantly checking the temperature of the market place and always asking our selves if it is working.
How do you respond to it? (How are you winning the battle?)
It is tough and impossible to always win the battle. You have to not get discouraged and learn from your mistakes, and, be flexible enough to be able to make needed change.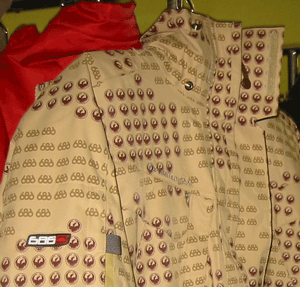 Is the Dragon / 686 Times collaboration an example of the future of marketing?
I think it could be a big part of it. Essentially marketing is gaining brand awareness with hopes of driving more sales. This type of collaboration project helps both brands gain brand awareness and sales at the same time. Each brand can benefit from the other brands market position and strengths. To me it is a win win situation.
What do you have coming up for Dragon?
In the last two years we have completely changed the way we do business. Our formula is designed so that we have numerous checkpoints along the road to ensure we are doing the right thing while not limiting our selves to what can be done. We have so much great stuff on the drawing boards, I do not know where to begin. We have some great artist collaborations, like our CAP project we did this year, coming up, we have some great company collaborations on the boards as well as a ton of unique and great products.
What's the most rewarding aspect of your work?
The people I work with. This industry is full of some of the most talented and genuinely nice people I have ever come across. Not to mention, I get to participate in the sports I enjoy for work, work in southern California and I get to be a part of something great. What more could I ask for?
---