Back to News
In-House Sales & Customer Service Manager – Delaney Martin
March 1, 2006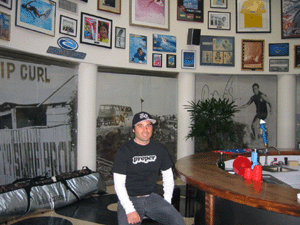 Interview with Delaney Martin, In-House Sales & Customer Service Manager – Rip Curl USA
In-House Sales & Customer Service plays an important roll in how companies operate. Delaney Martin, In-House Sales & Customer Service Manager at Rip Curl, has been doing both for years…and he's developed a good Top 10 list of favorites at work.
How did you get involved in the industry?
I'm going on about 10 years of working in this industry. I started out working for John Carper doing odds and ends in his Costa Mesa glass shop, and taking care of delivery & distribution of boards to local retailers. It was my foot-in-the-door experience.
Did that lead you to working in-house?
Yes, after working for JC, I went into Customer Service with SMP. And after SMP I spent 4 years working Inside Sales for Dwindle. I started out as an In House Sales Rep for Dwindle and eventually took over the majors…

How long have you been with Rip Curl and how you did you end up here?
Basically I put my resume through Malakye - it works! I've been here for about a year. I came on here as the Customer Service Manager. The natural progression for me to move from skate to surf was to go into Customer Service.
What made it a natural transition?
Most skate hardgoods companies are set up where the In-House team's major priority is sales because sales are not driven as hard by Outside Sales Reps like they are in the surf industry. Surf companies, and Rip Curl in particular, have a really strong sales force in the field to drive the process which provides the inside team more time provide support to retail accounts and our reps. Surf & skate run similarly to support the retailers with RAs, credits, production updates, etc. Coming from Sales in the skate industry, and SMP before that, I have a firm grasp on the Customer Service aspect of the job as well as sales which enables me to facilitate and drive our A/O business.
What are the primary objectives of you and the department?
We are a customer service department so first and foremost we're here to help our retail accounts and support our outside sales force. Another major priority is to facilitate A/O and reorders. My department handles all the at once sales. If one of our customers contacts us it's our responsibility to make sure they are taken care of whether it's a return, a question about delivery dates, or a reorder. We'll handle whatever they have for us and also make sure they're up to date on all the latest products that will translate into strong sales for them. I like to think of us as an in-house sales department that also handles all the responsibilities of customer service.

Today, 80% of your time goes to….?
Supporting our Outside Sales Reps and retail accounts. On a day to day level it can be anything from putting together open to sell reports, talking with retail accounts to help them reorder, production updates.
20% of your time goes to…?
Managing my team….
What does the management aspect of your position consist of?
A lot of it is helping anyone in the department with any problems that may arise during the day. Whether it's resolving the need of a rep or an account, or assisting with one of our Key Accounts in determining what deliveries are coming up, making sure production is on schedule with delivery dates, and everything conforms to account specifications.
Is any of it fun and games?
We don't have a constant game of bachi ball going on, but we have fun. You have to keep a positive attitude in Customer Service. We kid a lot and have fun but for the most part we do our jobs until quitting time. Then any one of us can be found in the library.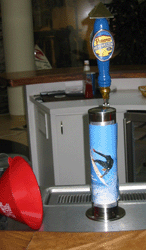 Your top 10 favorite things to do at work?
My weekly meetings with D. Quinn

Interacting with the product managers (Marc Joines)

Catching up on the 10 million emails
What's the best part about what you do here?
It's being part of a team that's striving to grow Rip Curl and meet our company goals.
How does what you do relate to everything else going on here?
Our department and work is one of the hubs of the system. Once a sale is made we make sure the product arrives to the destination exactly how & when it should. As well as provide critical, consistent support to retail accounts and sales reps.
What's the daily routine like now? Is there a routine?
Basic routine is process orders, help accounts, and call the customers and reps we work with, sales support and so on…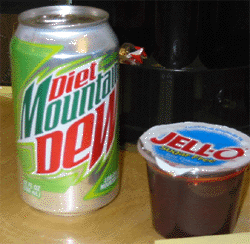 What is the biggest challenge of the job?
Finding time for lunch! Inevitably you have to deal with an upset customer and sometimes the only possible resolution still will not be perfect. Continuously finding new and better ways do things is an ongoing challenge.
Another challenge is to help the company achieve its overall goals. The better we do our job the more we can drive at once sales and meet that overall goal.
What's most rewarding aspect of what you do?
The biggest reward is exceeding goals – whether it's with the people of my department or me. Whatever the measuring stick is - minimizing complaints, improving shipping & fulfillment rates, increasing A/O, plain and simple customer service – it's a big reward when we beat our goals.
Do you have a vision for your department?
I see our Customer Service department evolving into Sales. We'll have the normal customer service duties, but we'll have more opportunity to drive A/O and be more productive.
What can you tell someone who wants is building a career in sales within the industry, or looking to start one?
The action sports industry is a great place to work. It's very competitive. It needs to be taken somewhat serious. We have jobs to do. We have goals. You can have fun working hard at something that's a lifestyle to you.
---