Back to News
Instinct Clothing to Develop Grom Surf Team
March 6, 2006
Instinct Clothing to Develop Grom Surf Team
(Santa Barbara, Ca) March 2, 2006--- INSTINCT Clothing welcomes David Letinsky to the growing INSTINCT family. "We are very pleased to hire David as a consultant to help with the development of our young, Grom surf team," explains Randy Paskal, CEO of INSTINCT. "He brings with him over 35 years of surf industry experience that will be helpful in all aspects of developing the team programs and promotions."
David has spent 20 years working with young surfers both at the amateur and professional level. He is currently team manager of SEXWAX. He is the founding co-director of the Gold Coast Groms, an elite athlete mentoring program directed towards the young amateur surfer, and is also a surf instructor for the Santa Barbara Seals. Prior to teaming up with INSTINCT, David was General Manager of SEXWAX.
"I look forward to working closely with David in developing the INSTINCT surf team," states Tom Brown, VP of sales, marketing, and promotions. "I am excited to build our Grom team and will rely on David's knowledge and experience."
INSTINCT, originally established in South Africa in 1979 by World Surfing Champion Shaun Tomson, was one of the most recognized surf brands throughout the 1980's. INSTINCT was synonymous with such surfing legends as Tom Carroll and Barton Lynch, past team riders. INSTINCT has re-launched the clothing line and targets junior boys ages 6 through 14. Drawing from the history that made it so popular during this era, INSTINCT remains true to the roots of surfing while also targeting all action sports that now dominate the youth market.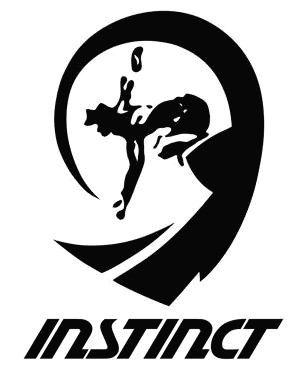 ---