Back to News
Liquid Boardwear Hires Corey Stecker as the New Marketing Director
March 22, 2006



Liquid Boardwear Hires Corey Stecker as the New Marketing Director

March 22, 2006
Montreal, QC – WL Activewear, home of Liquid Boardwear, is excited to announce the recent addition of Corey Stecker to the company as its Marketing Director.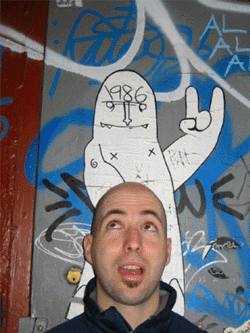 Focused on the Liquid brand, Corey will oversee all marketing initiatives. Corey brings 14 years worth of diverse industry knowledge and 17 years of riding experience to the position. His past experience with the Burton marketing department and as a buyer for the Intrawest Retail Group proves he understands the power of branding.
"We're very excited to have Corey on board!" said Phil Dixon, President of WL Activewear. "His understanding of the market and the products is truly going to be an asset to our organization."
"This is a tremendous opportunity. I was immediately blown away by the Liquid product and the crew at WL Activewear. The potential is staggering. My plate is full, but I'm hungry!" said Corey
Liquid Boardwear is a convergence of tech and style. It's a company reflective of its passion on snow, building real life clothing for real life riders. Check out more at www.liquidboardwear.comor contact Corey at [email protected].
WL Activewear is focused on the performance and fashion needs of riders. WL is the licensee of Liquid Boardwear, Lamar outerwear, and Alpinestars sportswear. WL is also the Canadian distributor for Bern Unlimited, Mooks, Sandolls, Spacecraft, and Borne. For more information on WL Activewear visit www.whiteland.comor call 1-888-540-SNOW.

---