Back to News
Mark Austin, Sales Manager - Odyssey2020
July 1, 2006
Mark Austin brings more than 10 years experience within footwear and optics in the Action Sports industry to his position of Sales Manager at Odyssey2020 - a company founded in Australia by Jim Lazarides. Austin is leading the sales efforts in the U.S. He knows the ropes…injection molds, lenses, hinges, and exclusive rights to lens technology within surf market that will help propel Odyssey2020 forward in the U.S. market.
When did you first get involved in Sales within the industry?
I surfed professionally on the Bud Pro Tour back in the early nineties. I then got a job as the Sports Team Manager for OP. OP then went Chapter 11 in the early 90's and I followed my new passion of snowboarding. I got a job working for Kemper Snowboards/Bamboo Curtain outerwear doing in-house sales/customer service. I then started to sell outerwear and Hetzel/Basich/Burt Pro Model snowboards. At that point I was in the game.
What was your last position before joining Odyssey?
I was the In-house Sales Manager at C1RCA Footwear and also did in-house sales for the California and Hawaii regions. I was at C1RCA for almost 7 years.
What made you feel going to Odyssey was a good career move?
Any start up company has its risks but Odyssey2020 has a top quality product, a world-class surf team, and a very talented team of employees. Odyssey2020 has incredible potential and it was a no-brainer to take the risk, I didn't have to think twice.

Are there major differences or similarities between sales for a skate footwear company and sunglass company?
The shoe industry and the sunglass industry are very saturated markets. However, everyone needs a good pair of shoes and a good pair of sunglasses. So my strategy remains the same as far as providing great sales and customer service.

What about distribution of sunglasses vs. skate shoes?
A shop that has a solid retail program covers it all: shades, shoes, boards, clothing, you name it. So the distribution is pretty similar. The small core skate shops really don't sell or carry too many sunglass brands. Skaters don't really care as much about sunglasses as say a surfer.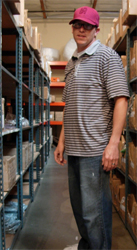 What aspects of your past footwear and optic sales experience will enable you to succeed in this position?
I have over 10 years of sales experience selling skate shoes, sunglasses, snowboards, outerwear, and every trinket under the sun. I have sold product under many different categories and learned a lot along the way. My five years at Arnette will be clutch. At Arnette I started in the warehouse packing boxes. Worked up to warranty and then become warranty manager. I then made way into the sales department and did well there. So I feel that I have the eyewear experience to make Odyssey2020 succeed.
Where is the room for Odyssey in an already saturated optic market? What makes the product unique?
Odyssey2020 sunglasses have Italian made Acetate frames, spring loaded hinges from Comotec. We have wire injection arms for comfort. Our glasses have APX/LYX lens and we have Melatonic polarized lens.
Odyssey2020 has an exclusive three year deal to be the only surf company to use the Melatonic lens. This lens goes beyond UV protection. This lens is superior to other sun lenses in it's ability to filter colors in proportion to their damage-thereby reducing the risks of macular degeneration and cataracts while still providing excellent color perception and optimal clarity.
So our product is top shelf and we have a team of guys that have plenty of eyewear experience behind it. The founder Jim Lazarides has been in the optical game for over 15 years. A large portion of that was with Oakley and Arnette. Our marketing director, Chris Burke, has been involved with the start up of both Arnette and Von Zipper and has 13 years eyewear experience, this will be his third optical start-up company.

Getting placement is a saturated market is not going to be easy; however, it's going to be truly satisfying when we break in to the top niche.
Are you hitting the market with a full product line from day 1? Is there an advantage in going full-force vs. rolling out?
We are coming right out of the gate with 12 styles. We will also be dropping in 5 new styles throughout the summer. I feel we have a solid product, offering solid staples, polarized, women's, and some flavor pieces.
Sunglasses are very personal. Everyone has a different size face, hairstyle and, personality. There is definitely something for everyone.
What are your plans for growing Odyssey in the U.S. market?
Will you introduce a goggle line? Will your goggles include your sunglass lens technology?
A couple snow goggles are in the works right now and we will be introducing our goggle line at the SIA show. Goggles have to work and have to work really well. There is nothing worse than having your goggles fail when you're on the hill. It can ruin you whole day and can even be dangerous. We will be brewing up a goggle mix of both function and style.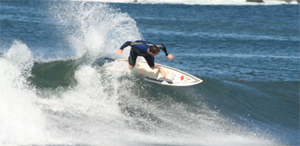 Today, 80% of your time goes to….?
…. setting up company infrastructure, making sure sales reps have what they need, product, inventory, and working on the numbers.
20% of your time goes to…?
Grinding beans to make a fresh pot, surfing Riviera or Upper Trestles on my lunch break, and skateboarding from my desk to the warehouse.
Top 5 favorite things to do when working?
…working with the sales reps
…building relationships with our accounts
…operations meetings
…product planning
…sales road trips
What's most rewarding aspect of what you do?
Make a good living while and not sacrificing lifestyle.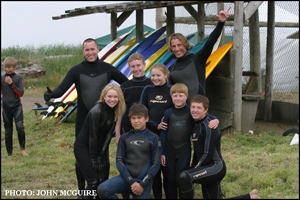 Has your career in the Action Sports industry enabled you to become involved in any activities that promote the lifestyle? If so, can you give us the why, how, when, and where?
My brother Paul and I are the founders of a cultural surfing event up in La Push Washington called "Surfing and Traditions" on the Quileute Indian reservation. Surfing has helped me so much in my life that I wanted to pass on something that these kids can be passionate about. We just completed this year's third annual event. Surfing and Traditions is a cultural three day event. On Friday we do a free kids surfing and kayak camp for the kids of the Quileute Indian tribe and for the kids of the near by town of Forks. We had 67 for this years kids camp.

On Saturday we held a surfing and kayak contest which we had 62 entries this year. Short board, long board, juniors, boys, women's, and kayak divisions. All finalist get a hand carved wooden paddle from a local Indian artist "Grey eagle" and huge prize bags from Odyssey2020, Circa Footwear, O'Neill Wetsuits, Hurley, Da Kine and HMK snowmobiling. The contest ends with a traditional style Indian salmon bake and a Quileute song and drumming. On Sunday the Surfrider Foundation holds a beach clean up.

This event is a great way for people of different cultures can get together and for the kids to pick up and start a lifetime of surfing opportunities. The contest and event website is www.surfingandtraditions.com

What's the daily routine like now? Is there a routine?
Brew a fresh pot of mud, check emails, call the sales reps, work on the numbers, check up on the day's orders, call our accounts, lunch time surf break, and start the process all over again.
What is the biggest challenge?
Keeping the back end of the business super tight as you grow. Driving between the cones.
What can you tell someone who is building a career in sales in the action sports industry, or looking to start one?
Have strong work ethics, take notes, learn from your mistakes, build relationships, keep In touch with the market, and don't burn any bridges. This industry is very small.

---