Back to News
ATWATER
July 1, 2006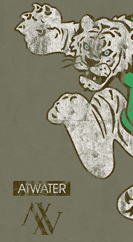 ATWATER
Who are the Atwater White Tigers? (Not a softball team or club soccer team). Atwater is a startup apparel company based in Orange County; White Tigers is the company mascot.
Atwater was created by Scott Madison and Dean Bradley, both have years of experience in the Action Sports industry, playing no small part with one of the industry's most successful brands. Both had a visible hand on a large percentage of all product or visual identity - Dean as Art Director, Scott as Design Director. They ventured out on their own to create apparel & accessories brand. Atwater is their company, their vision.
A person who is very knowledgeable of the Action Sports market reviews the Atwater line, he / she would complete this thought, "The niche Atwater fills in the surfwear market is…?" by saying:
Our brand concept is what makes Atwater unique. We call it "City-Surf". We wanted to make a line with the aesthetics and detail of a street wear brand with roots in surf.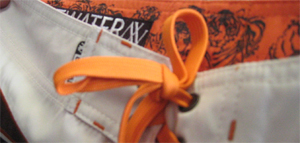 Does Atwater have a cornerstone product?
T-shirts and board shorts are Atwater's cornerstone products. If there was one product in our current line to choose as the corner stone, it would be our "White Tiger" board short. Our board shorts are the first with a soft button fly. We have tested these shorts in the water and they have the best fit for performance and function perfectly.
Have you crafted a special blend for your T-Shirt?
Our t-shirt is a special development. We created our own custom body and wove up heavy weight cottons as well as special wash's to give the tees an ultra soft hand. We're really excited about the tees; anyone who is sick of short and wide tee shirts is going to really enjoy our fit.
Does Atwater plan on producing high quality products at a price point that is lower than comparable product lines? How is quality defined? How will this be achieved?
We felt the volume businesses were offering great prices but a cheaply made product, on the flip side true contemporary premium brands were priced out of our market. Atwater's prices generally float about 5 to 10 percent above volume surf and street wear and we put all the money back into the product.

We define quality by the details in the design of the product.

What enables you to produce a line that doesn't conform to the "volume surfwear model"?
We are an independent brand, its our own thing so we are being very selective about our distribution. We are planning on steering clear of retailers who intend to merchandise our line and control our style.
Will this be sustainable throughout the company's growth?
Of course, our intention is to be market leaders; as long as we stay focused on our product we think we can achieve our goals without compromise.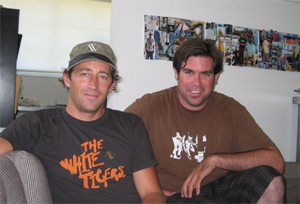 What experience will the company founders / management use as a guide in shaping Atwater's future with regard to design, marketing, sales, distribution, and operations?
[Dean] Scott Madison and I both came from long careers at Hurley. I left the position of Art Director and Scott was Head of Design. As a small operation we are managing everything at this point, we look forward to being big enough to hire more people to help pioneer Atwater. Its a lot of work for the moment but it is forcing us to understand every aspect of our business, this is very exciting time for both of us.
How will you create demand for Atwater?
We are creating product for what we consider an underserved market share, we think Atwater will meet the needs of our target market and that the demand is already there. Its just going to take good marketing to get the word out about our brand, and its going to take the right distribution.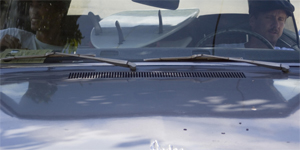 Will you be assembling a surf team? Or teams within any other segments such as skate, snow, etc…
[Dean Bradley] Team is really important to us. Our team is called the "Atwater White Tigers". When I was creating the brand concept I really wanted Atwater to have a mascot. I have always felt that college and professional sports mascots create a real feeling of team and camaraderie, its almost like being part of a club. So I thought on it for a while and I came up with Atwater "White Tigers".
The White Tigers is a team concept that will be with us for the life of the brand, you will see a lot of tiger inspired patterns and graphics as well as our embroidered patch of the mascots head on our tops. We already have a great team and we were really honored to have big wave Hawaii surfer Noah Johnson join us. We plan to have skaters, surfers, bands and cagefighters!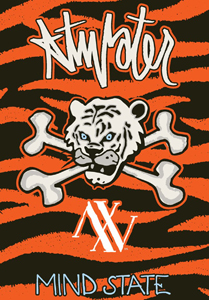 As Atwater grows, what job opportunities will you be hiring for?
We would really like to have a "White Tigers" team manager in the future and also someone devoted to Marketing full time. As the line grows and we expand to girls we would like to have a great girls designer. At the moment we are building on our team of independent reps, we are looking for the right reps in Nor Cal, Florida and New York, that is our priority right now.
Which job titles / categories are most likely to be filled by candidates with Action Sports industry experience?
Design, marketing, anyone related to our "team".
Which job titles / categories are most likely to be filled by people with strong professional-level experience gained outside of the Action Sports industry?
Operations. Accounting, Production aspects of design.
How can candidates without industry experience showcase their skills and value to your company?
It is sometimes hard for people to break in this industry without the experience but we are willing to give anyone a shot. We want someone to show us what you would like to do for us and how you will benefit our company and mission. If you have never designed for the action sports market, do some drawings and mock ups of your ideas!
What positions or departments are the hardest to find candidates who have the right skill set and experience?
I think hiring for sales is the hardest. Artists and designers have portfolios, you have to "get a sense" that a sales candidate is going to be able to connect with our key accounts.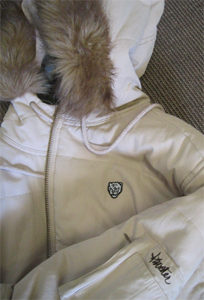 Does a person need to meet all, or almost all, of the responsibilities requirements to be considered for an opening? - What about the scenario where a person has 9 out of 10 requirements, but the one missing requirement is the most crucial element of a job's responsibilities?
Someone needs to meet most of the requirements for an opening but enthusiasm and a willingness to learn goes a long way in our eyes.
What are the first things you look for when a resume is submitted for your openings listed on Malakye, or from any other source?
Experience matters but we are looking for people who have a creative flair. We are creative and in this business that is what matters.
Is there a general process that happens from position opening to hire? (i.e. – collect resumes, phone calls, first interviews with…., follow up interviews with…, offer letter, what's a general timeline?)
We just hired a National Sales manager and the entire process took over 2 months. We collected resumes, did quite a few interviews and follow up interviews. We made someone an offer after interviewing around 5 candidates. We found someone great and he just accepted.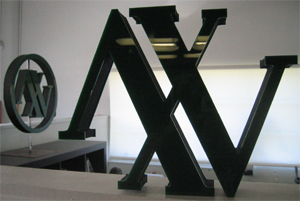 How can someone prepare for an interview?
I think that the most important thing to prepare for an interview is to know a little bit about what we are doing before you walk in the door. We also just want people to be themselves….and if you are interested and excited about the position, let us know. We know someone is not right for our team if they are "too cool" and need to take weeks to "think about it".
What can job seekers do, in the short or long-term, to increase the chance of employment with your company?
Call us, send us a resume, keep in touch…if you love our business and our company, let us know, we are growing quickly and would like to get to you know you!
---