Back to News
FORUM HEADS NORTH OF THE BORDER FOR WORLD PREMIER OF THAT MOVIE
July 17, 2006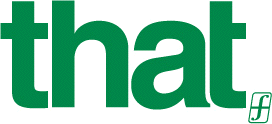 FORUM HEADS NORTH OF THE BORDER FOR WORLD PREMIER OF THAT MOVIE
IRVINE, CA – July 16, 2006 – It's been a long time coming and, before you know it, Forum's highly-anticipated new snowboarding flick, THAT, will make its global debut in Victoria, BC, Canada, on August 4, 2006.
Several months ago, Forum put out the call to its loyal supporters throughout North America to have them explain why they deserved to host the premier in their hood. With hundreds, thousands, possibly even millions of entries to sift through, in the end it was a twenty-two year old Canadian Forum fan named Jim who was deemed worthy enough to host what is certain to be an absolutely bangin' movie premier.
So what can Jim expect as the big winner? Oh, just a couple hundred of his closest friends along with the entire Forum team swarming his parent's house for some good old fashion debauchery and the first public screening of the most talked about new movie of the 2006/07 season broadcast on a ginormous outdoor screen. Pretty much every up-and-coming snowboarder's wet dream, is all.
As Jim put it, "You have no idea how ridiculous this party is going to be. We had a party at my house for my birthday when I turned nineteen, and it was such a rager that people still ask me about it around town to this very day. I can't wait for you guys to get up here!"
THAT new movie will feature top-notch shredding at some of the most epic locations around the world from all your favorite Forum team riders including Peter Line, JP Walker, Devun Walsh, Joni Malmi, Lauri Heiskari, Travis Kennedy, Pat Moore, Jake Blauvelt, Cheryl Maas and new recruits Eddie Wall, Iikka Backstrom, Stevie Bell and Jake Welch.
If you don't score an invite from Jim to join the Forum crew at the upcoming premier, don't worry because the entire event will be filmed and packaged as a THAT DVD extra.
Find out more at www.forum-snowboards.com.
---