Back to News
Sabre Vision
August 1, 2006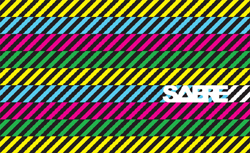 Sabre Vision
Sabre Vision is a new sunglass company going after a specific niche in the Action Sports sunglass market. The company will be growing its brand identity around people such as skaters, surfers, artists, musicians…nothing too new right??? Well what about hot-rod lovers?? Sabre is going to take their customers all the way back to the punk days of old. They're raw. They're crazy. They might make your grandmother take a beer bong. Check 'em out…
How did the idea for Sabre Vision originate?
Sabre Vision evolved from a group of friends that wanted to do something cool. We started out with a website with photos of everyone doing normal stuff like nude rollerblading in the middle of the night, kids fighting, beer bongs, surfing, skateboarding, art and playing music.
We then did a run of bumper stickers for fun that read "Support mental health or I'll blow your fucking head off" and "Home honey, I'm high" stuff like that. I remember hanging down the beach and some weird dude rocks up with a Sabre bumper sticker on his car. I thought, "Weird I don't even know this dude." That's when Sabre started to really build momentum. Kids love curse words and action sports and so do we.
We then sat around thinking what are we going to do with this "Sabre" thing…Sunglasses! We all like sunglasses, cool. And that's how Sabre Vision was born.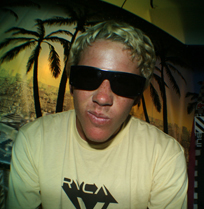 How long has Sabre been established?
It has been a real company for only a few months, but we began with the website and did bumper stickers a year ago.
Is Sabre just for the U.S. market? Or will you be going international as well?
Sabre Vision will officially launch in the U.S. market this September at ASR in San Diego. We have distribution in Australia, New Zealand, and are adding distribution throughout the world as we speak. We are currently looking for additional distribution in key markets throughout the world.
How did you come up with the name Sabre Vision? Why does it make sense for your brand?
Natas' early board graphics. Cats are cool - Sabre Tooth Tigers are even cooler. It sounds good, it looks good. It makes sense for the brand because what name really does makes sense? Rip Curl? Yeah rip the curl dude.
Outlaws, hooligans, and edgeriders make up the Sabre Vision family. Who is the Sabre Vision customer?
The Sabre Vision customer is anyone that can relate to our direction and find it interesting. It's all a bit of fun open to anyone, not to be taken too serious.
Do you sponsor athletes? Artists, musicians, hot rods? What makes it all stick together?
We surround our brand with people that are interesting; it doesn't matter if it's hotrods, surfing, art or music. Take Tom Knox for example, Tom is one of the coolest dudes I've ever met. He was the very first street skateboarder to be sponsored by Santa Cruz, Jujitsu Black belt, and drummer in a cool band called "Cacti Widders". We won't be sponsoring boring dudes that are 498th on the WQS and wants 50 Gs a year because they have a wicked cut back.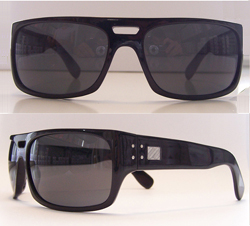 What is Sabre Vision's position in the U.S. sunglass market? How are you differentiating your identity and product from the competition? Are the glasses high quality?
We feel the rest of the market is so busy trying to be so different and make up a bunch of technical mumbo jumbo they miss the point of sunglasses, classic lines that look good on your face. Sabre Vision quality will be second to none using all the best high tech materials and processes that are available.
There's a picture on the Sabre Vision website of a young kid doing a beer bong. What does that mean to Sabre Vision?
You gotta love kids doing grown up stuff. We have another photo of my good friend Nate. He stole a taxi, drove it around to my place then kicked the roof in. We don't promote crime, violence or kids doing beer bongs but if you catch it on film it makes a classic hallmark moment. Send all photo's to [email protected]
What are the plans for growing Sabre Vision? Will you introduce women's glasses?
Sabre Vision is a unisex brand. All the styles except for a few tough-guy models are unisex. The growth is the exciting part, we don't want to sell out or even get close to selling out. We've taken notes from a good friend Pat from RVCA. They have done such an awesome job with their shop distribution keeping RVCA cool, it's great to watch.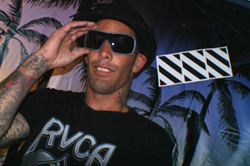 How many people are powering Sabre Vision from behind the scenes?
That's a hard question to answer because we have so many people helping us out that are not on the official pay role. Guys like Christian Fletcher have been a massive help with all their connections.
As Sabre Vision continues to grow, what job opportunities will you be hiring for?
Right now the main category we are searching for is SALES. It's the hardest one to fill. People always feed you what you want to hear so it's hard to find an honest hard working lovable person that completely understands the direction of your company.
What positions or departments are the hardest to find candidates who have the right skill set and experience?
Right now it's Sales.
Which job titles / categories are most likely to be filled by candidates with Action Sports industry experience?
Sales Reps, Marketing and PR gurus.
Which job titles / categories are most likely to be filled by people with strong professional-level experience gained outside of the Action Sports industry?
Action sports are slowly catching the fashion industry with PR but are still lagging a bit. PR is the big one in the sunglass market. If the Olsen twins or Nick Lachey aren't wearing your shades you're cooked and done. So if The Olsen twins are reading this please email [email protected] and we'll send you some shades. Can anyone tell me what ever happened to John Stamos anyway?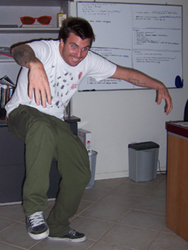 How can candidates without industry experience showcase their skills and value to your company?
You gotta be keen; we want people that really want to blow this shit up. One thing not to do is rag on your current job & employer in an interview. We know you're over your job because you're applying with us.
What is going to make a candidate stand out to Sabre Vision?
If you are really excited, like we are, it's a very good start.
What can job seekers do, in the short or long-term, to increase the chance of employment with your company?
Show us you are keen on what we're doing and keep in touch.
---