Back to News
Daisuke Oiwa, Apparel Designer, Ambiguous Clothing
October 1, 2006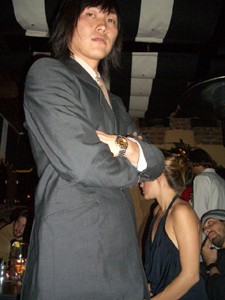 Daisuke Oiwa, Apparel Designer, Ambiguous Clothing

"The first time I ever met Dai was when I picked him up at the airport - he was coming to Ambiguous for a job interview. Standing curbside I see this very slick looking Japanese guy with a tailored suit and briefcase in hand. He was the only Japanese guy in the crowd, so I knew it was obviously Daisuke. My initial impression was that this guy has no idea about what Orange County fashion or what the Ambiguous consumer wants or likes. A little while later, after talking with him and asking a few questions as to what his aspirations are he told me he his ultimate goal was to be a high fashion dressmaker for a big design house out of London. At that point I knew Dai was perfect for Ambiguous."
-Frank Delgadillo, Founder and Creative Director of Ambiguous.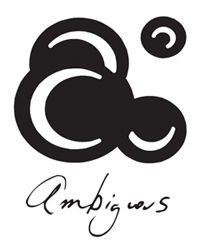 What was your first exposure to apparel design?
My first exposure to apparel design was being fascinated with Comme des Garcons growing up. I read up about her in young Japanese magazines and was fascinated by her broad creativity from being a furniture designer to a clothing designer.

As a young kid in junior high I was unable to purchase $1500 outfits, so I started taking basic styles and re-creating them to make my own clothing. I had an interest studying design in high school and in college, and I had a summer apprenticeship with a Tokyo based dress shop that made couture dresses for individual customers. I really liked doing that because was I was able to do one-off cut and sew pieces tailored to an individual. So it really wasn't until I met Frank that I decided that I actually wanted to become a men's designer.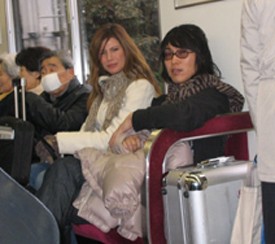 Was it a hard decision to move to the U.S.?
I was referred to call Frank by a friend that had retail stores in Harajuku. So I called, and Frank asked me if I wanted to do an internship. I thought to myself that I had nothing to lose so I got on a plane a week later. I had no idea what Ambiguous was other than a young, design oriented company. It was hard for me to leave home and my family to go so far away, but I felt that I had a great opportunity to make a name for myself in the US. In Japan it's difficult because either you're the top of the top or you're nothing. Frank picked me up at the Airport, I got a place with some friends I knew living in the area and started work.



Did you receive formal school education, or did you learn purely through experience?
I got an AA in design at Saddleback Junior College while I was interning at Ambiguous. Not only did I learn design skills there but it helped me with my English. Other than that I've always had a passion for following and admiring different designers. But as far as technical skills like making tech packs and matrixes, I had to learn those skills as quickly as I could because they were necessary for my job. The graphic department helped show me how to hone my illustration skills and other designers like Bonnie (Stevens) showed me how to do traditional measurements.



What type of apparel design (denim, walk short, knit, etc.) do you specialize in?
I specialize in Bottoms, including denim, and I design outerwear and jackets.

Do you work exclusively with denim, or do you also design other categories for Ambiguous?What is it that makes denim design so unique? How do you consistently produce fresh designs?
Denim design is something I treat more like a science than designing. You have to understand first and foremost fits, secondly washes and adapt fabrication to that. Everything has to do with fit. Especially in a slim fit world, all points of fits have to be accurate.

What influences your design style & taste?
Right now, Comme des Garcons, Undercover, Katharine Hamnett. Architecture. My father is an architect and his designs have taught me to look differently at lines, construction, and the subtle nuances of design.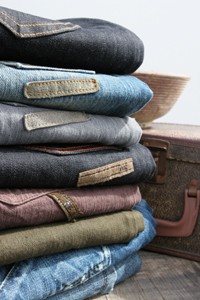 What do you think the future holds for denim, and apparel design in general?
Eliminating chemical washes. Raw denim. As far as apparel design, cleaner lines. Doing away with all the gimmicy embossing, embroideries, screen printing, fake stitch detail, and getting back to clean, simple refined clothing letting the fabric and sillouhette speak for itself.

Top 5 favorite things to do on the job:
E-mailing my friends in Tokyo
Reading Japanese magazines
Making origami
Trying to figure out Frank
Travel

What is the biggest challenge in your work?
Understanding how fashion design can meet the boardsports world without pushing people too far. Or better yet, how we can push the boardsports industry to embrace fashion.

What is the biggest reward of what you do? How do you define success for your line?
Being able to work with everybody at Ambiguous. Being able to be part of a small tight family, working on a daily basis with our team riders and have them be excited about what we're creating, knowing that our small family is starting to make a big difference in the look of people all over the world. When everyone internally, including our team riders is in love with the line. Then we've been successful.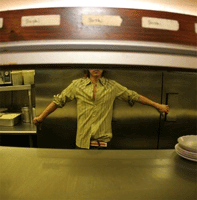 Can you give a word of advice to anyone looking to start, or advance, a career in Apparel Design?
Definitely learn illustrator, be proficient in graphic design programs, work on your freehand drawing skills. Do an internship. That's how a lot of our designers got started here. They interned with us and worked hard, worked long hours. And they were willing to learn too. Be open minded, be sure you feel comfortable in the environment you're in because having support from the people you work is important.

---