Back to News
Mammoth Mountain Opening Day Celebrations
October 31, 2006
Mammoth Mountain Opening Day Celebrations
October 31, 2006 – If you'll be at Mammoth Mountain to ring in the new season on the weekend of November 9-12, 2006 there will be some extra celebration activities in addition to those on the mountain.
Southern California Flow & Sessions Rep Chris Dunham has put together a double feature movie premier of Bozwreck and Hustle and Flow, and live entertainment in the form of HDR.
Whiskey Creek
Saturday November 11, 2006
8:30pm

Don't miss out on it if you're there!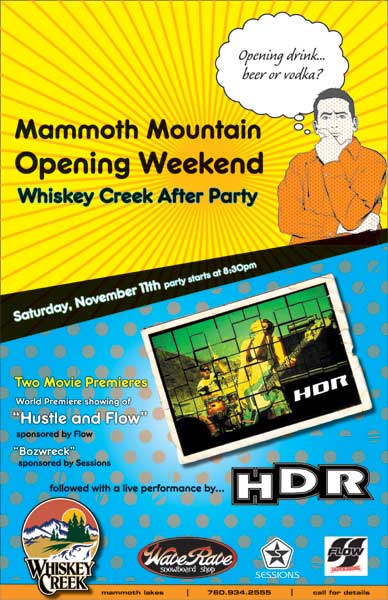 ---