Back to News
Monument Clothing HiresJoe Bard as the National Sales and Marketing Manager
November 21, 2006
Monument Clothing HiresJoe Bard as the National Sales and Marketing Manager

Joe Bard joins Shane Beschen and the team at Monument Clothing to become the new National Sales and Marketing Manager.

Bard, a native Californian, spent the past six years building a footwear line. Simultaneously he became the first Rep in the company to hire Reps Nation wide. The company went on to produce $50 million annual revenue with Bard acting as their National Sales Manager. After leaving the footwear business Bard decided to go into consulting for the past year until his recent shift to Monument.

"I was drawn to Monument by the uniqueness in the apparel and the opportunity to work with Shane Beschen one on one," said Bard. "Shane, who I believe made a very big impact on how professional surfing is judged, will now demonstrate his creativity through this new line."

"I am very excited about the work I do and the people I work with. Also, I am eager to assist in building a new brand and generating brand awareness." replied Bard when asked about his passions.

Bard is responsible for Monument's recent title sponsorship of the Sun Diego surf series that begins Nov. 25th in Pacific Beach, CA.

Bard's ultimate goal for Monument is to help create a brand that provides something unique; that gives a product that is unspoiled and has guts, heart and madness. To grow with a company that employees, team rider's, accounts and venders are family and all play a crucial role in building Monument. Bard continued, "I believe with the completion of this idea Monument will become an exceptionally successful player in the board sport market."

About:

Monument clothing is owned by Shane Beschen and Dave Matt operated out of Costa Mesa, Calif. The Monument team is comprised of Shane Beschen, Carlos Cabrero, Kalani David, Josh Buran, Jason Magallanes and Craig "Whitedog" Whitehead.
For more info check out monumentclothing.com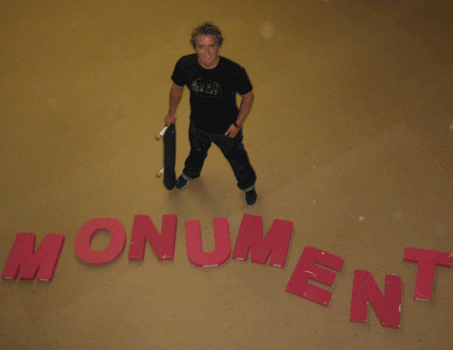 ---