Back to News
Volcom Buys "THE PIPE HOUSE" on Oahu's North Shore
February 14, 2007
Volcom Buys "THE PIPE HOUSE" on Oahu's North Shore

On Thursday February 8, 2007 Volcom purchased one of the most famous houses in surfing history. The three-story home is situated directly in front of Pipeline on Oahu's North Shore. It was once home to legendary surfers Gerry Lopez and Herbie Fletcher and has been an icon in the surfing world for close to three decades. It will now serve as Volcom's second residence in front of the world renowned surf break.

"This is an incredible opportunity for our team riders, coaches, product developers, and the entire marketing program," said Richard Woolcott, Volcom's president and chief executive officer. "It's also a great honor to carry on the legacy of the house that Gerry Lopez and Herbie Fletcher made so famous."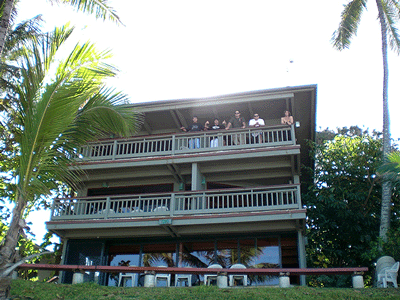 The new home will be headquarters for Volcom team rider Bruce Irons and other top Volcom surfing professionals during the winter months while they train for the Triple Crown of Surfing and maximize their exposure during the north shore season. In addition, the house will be used as an R&D center for product design, testing and retailer roundtables. The original Volcom House will continue to accommodate the majority of Volcom's domestic and international up-and-coming team riders.

"I can't believe that we even had the opportunity to purchase this historic house," said Volcom's vice president of marketing, Troy Eckert. "Just thinking about the legends that used to call The Pipe House home is amazing. I can't wait for our team, and especially Bruce, to enjoy the house. It's a dream come true."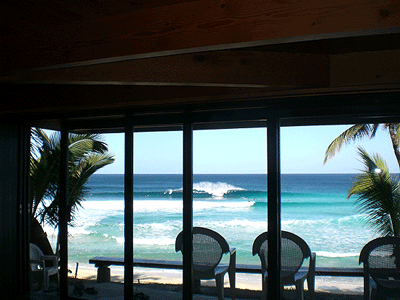 "We are all so lucky to have both places and ensure our presence at Pipeline. We wanted to give Bruce and the team the best place to live in the winter," said Volcom's surf brand manager Brad Dougherty. "This is a very exciting step for our surfing program."

Volcom team rider Bruce Irons said, "Growing up as a kid we saw this place in all the videos and we could only dream about what it was like. That dream has become reality and we now get to live it for the rest of our lives!"

Volcom Hawaii sales rep, Clint Moncata said, "From the ghettos of V-land to the beachfront at Pipe, never in my wildest dreams could I have predicted we would be part of one of the most famous houses in the surfing world. The new Volcom Pipe House is a reward to our Volcom Hawaii surf team for always believing in the brand!"

"The community up-roared when we bought the first house and we proved that we fit in. We all hung out at this house when we were kids and this was the only place we knew. Now we are back and in full effect. Check mate... bring it on!" said Volcom Hawaii ambassador Kai Garcia.

"This place and this house are full of Hawaiian surfing history. I'm proud and humbled to be a part of it. Volcom will continue the history from this incredible site," said Volcom Hawaii team coach Dave Riddle.
---