Back to News
Airwalk® Signs Anastasia Ashley
February 15, 2007


Airwalk® Signs Anastasia Ashley
(ENGLEWOOD, CO) FEB. 15, 2007 - Collective Licensing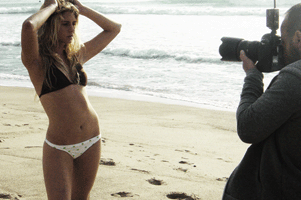 International is pleased to announce the addition of 20-year-old pro-surf sensation Anastasia Ashley to the Airwalk team. Surfing since age five, Ashley has risen quickly to become one of the United States' most popular female athletes, attracting media attention with her talent, classic beauty and effervescent personality. Ashley will represent Airwalk Footwear, appearing in Airwalk's new Fall 2007 and Spring 2008 ad campaigns.
"Airwalk is proud to bring such a prominent athlete like Anastasia to our program," said Eric Dreyer, vice president of brand management for The Collective, owner of the Airwalk brand. "As an accomplished athlete and proponent of an active and diverse lifestyle, Anastasia upholds the Airwalk lifestyle idyllically."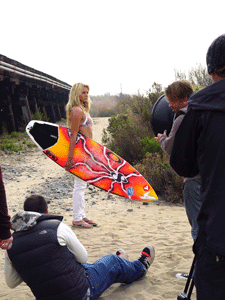 A Los Angeles native, Ashley has been competing in surf contests since she was six, Anastasia has won over 200 local, regional and national titles. The 20-year-old pro surfer has already taken two NSSA (National Scholastic Surfing Association) National titles, and other professional titles including winning the Professional Surfing Tour of America, being named the Hawaiian Triple Crown Rookie of the year, and being runner up in 2006 at the ECSC W.Q.S event. Ashley is currently competing full time on the ASP W.Q.S (World Qualifying Series), and is currently ranked 13th in the world rankings.
Anastasia will be joining longboard champion Josh Mohr, vert skater Andy Macdonald, street skater Rodney Jones and snowboarder Jimmy Dowd on the 2007 Airwalk team. "I couldn't be more excited to represent the Airwalk brand and be on a team with such respected athletes," Anastasia said. "Through this newly formed relationship I hope to continue to be a role model for girls, not just in the surf community, but everywhere."
Being one of the most popular female athletes Anastasia has exploded onto the mainstream media scene, covering the pages of Teen People, Cosmo Girl, FHM and airing on Fuel TV, Fox Sports Network and Access Hollywood.
"Anastasia is one of the most exciting new surfers on the pro circuit and we are stoked to have her as part of the Airwalk team," said Eric Dreyer, Collective's Vice President of Brand Management.

###

About Collective International, LLC
Collective was formed in January 2004 and is the owner and/or license operator of the Airwalk®, Vision Street Wear®, Sims®, Lamar® and LTD®, World Snowboarding Championships®, Sugarboards®, Carve®, genetic™, Dukes®, Rage®, Ultra-Wheels®, Premise and Skate Attack® brands. Collective is based in Englewood, Colorado.
---