Back to News
Celtek Adds Cheryl Maas to Team
March 1, 2007

Celtek Adds Cheryl Maas to Team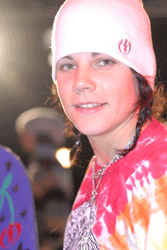 March 1, 2007 – Salt Lake City, Utah – Celtek is stoked to announce the latest addition to its world-class pro team, Cheryl Maas. The first girl to earn a spot on the Celtek roster, her sick style and undeniable talent fits right in with the Celtek Clan.
Cheryl's been killin' it lately, getting 2nd at the Roxy Chicken Jam in Austria and being crowned the women's world champion of the Ticket To Ride tour in 2006. She's been bringing in top finishes left and right, stoking out her other sponsors, Volcom, Electric and Nixon. Cheryl's definitely a standout among the top female pro snowboarders and Celtek is looking forward to seeing what the rest of the 2007 season brings for her.
We're amped to have Cheryl on the team because, let's face it, she rips! Plus, she's from Holland, isn't that weird? Look for more updates and info about Cheryl at www.celteksnow.com

###

About- Celtek is owned and operated by Bjorn & Erik Leines, who are driven to create innovative, quality snowboard gloves & accessories and to push the sport to the next level. The Celtek team is made up of a wide range of talented pro's, including Bjorn Leines, Erik Leines, JJ Thomas, Mikey LeBlanc, Justin Bennee, Aaron Biittner, Devun Walsh, Dan Brisse, Zac Marben, Forrest Shearer, Chris Brown, Stevie Bell, Mark Edlund, Eero Niemela and Cheryl Maas.

---