Back to News
686 Announces Doug Manson as Senior Graphic Designer
June 13, 2007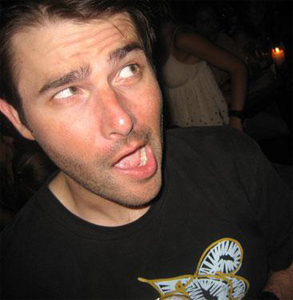 686 Announces Doug Manson as Senior Graphic Designer
IRVINE, CA— June 12, 2007— Westlife Distribution U.S.A. LLC, is pleased to announce the addition of Doug Manson to senior graphic designer for 686 and Sepia Clothing.
"I've known Doug for years and he has always been a talented and conscientious designer," says Kristin Cusic, director of marketing, "I'm happy to have such a source of creativity within the marketing department and I look forward to watching him perfect his craft over the next few years."
Doug has been a part of the surf, skate and snow industries since 2000, starting his career as the associate art director at TransWorld SNOWboarding and TransWorld Business. After a few years, Doug moved onto a graphic design position at Spy and was most recently at Globe Shoes as senior designer. At Westlife, Doug will be responsible for all the design work coming out of the marketing department including catalogs, ad campaigns and in-store merchandising and POP.
"I am super stoked to be a part of the 686 team," says Manson, "686 has always been at the forefront of innovation and design, and I am grateful to now say that I have the chance help shape and mold both the products and the direction of the brand."
Rider owned and operated, Westlife™ Distribution USA LLC is the parent company of the 686 Clothing Company and Sepia Clothing. Since 1992, Westlife has provided the riding community with innovative, progressive, and technical outerwear and clothing found only in specialty retail locations throughout the world. Log on to www.686.comor www.sepiaclothing.comfor more information

---