Back to News
IPATH
July 1, 2007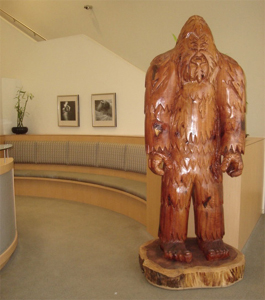 IPATH
This Company Q&A with IPATH covers where the company is headed, the impact of being acquired by Timberland on it's internal structure, and what the company looks for in potential employees.
For people who may not know, what is IPATH? What does IPATH represent?
IPATH represents skateboarding, originality and a unique sense of style that encourages culture and diversity. We are driven by our brand slogan FOLLOW YOUR PATH.
Who is IPATH's customer?
Open-minded people with an appreciation for style; specifically skateboarders, street-minded fashion folks and outdoor enthusiasts.
Are there plans to expand IPATH's team into surf or snow markets? And subsequently grow sales in those markets?
The brand is sold in a large variety of action sports accounts across the US and internationally.
Are there plans to expand the footwear or apparel lines or add new categories such as sandals?
All product categories are growing significantly. The apparel has been gaining a lot of exposure, especially as IPATH was the first brand in this industry to develop sustainable products (beginning in 1999).
IPATH's new parent company's resources run deep in every aspect of business from sourcing, development, logistics, and the list goes on. How will IPATH be putting access to these resources to work?
IPATH will benefit greatly from Timberland's vast resources and also from their experience and leadership in dealing with business and environmental as well as social issues.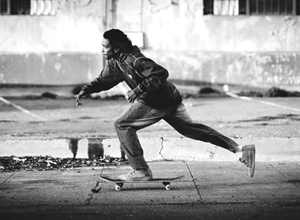 IPATH does not have plans to change its distribution strategy, but if design and marketing expenses increase, then sales need to increase to remain profitable. How will IPATH maintain its current distribution strategy and remain profitable?
IPATH already has a solid distribution and we will further develop our existing categories in our current retail base. Additionally, we have been accepted by other related markets- surf, snow, outdoor and urban so we will continue our growth there as well.
What can people who expect from IPATH in the near future?
People can expect unique visible marketing from athletes to advertising and beyond and a regular brand presence on all fronts. Product that is cutting-edge, functional and, most importantly, wearable.
Are there plans for any collaborations or co-branding projects with Timberland?
As of yet the only collaborative efforts will involve the two brands working together on environmental initiatives.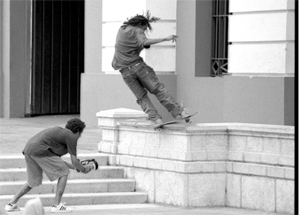 How will the acquisition by Timberland impact IPATH's internal structure?
It (the acquisition) will further strengthen the internal structure and provide greater opportunities and benefits for all existing and new employees.
What does this do to IPATH's need for employees? Will many new positions be created?
The company has been growing pretty steadily in recent years. There will be some open positions in the coming months in a lot of departments from marketing, sales, design and operations.
Will it have an impact on "who" IPATH looks for when it hires new people?
Yes, there will be a need to connect with people who are good at their particular discipline and are interested in learning and growing their talents to achieve their potential.
Timberland has been recognized by Forbes Magazine as one of the top 100 companies to work for 7 times. What, if any, of Timberland's company culture will be adopted by IPATH?
IPATH will proudly adopt all aspects of Timberland's company culture and ethics. As you noted, they have a wonderful platform and track record for doing things right by there employees.
Why does Malakye make sense for finding employees for IPATH?
It is the best place to find employees in the action sports industry, period.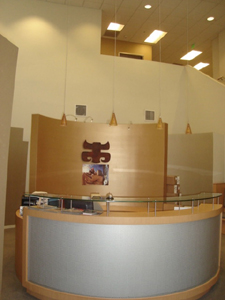 Has a new hire ever resulted from IPATH's job postings on Malakye?
Yes.
What do you look for in potential employees?
IPATH looks for people who are knowledgeable and passionate about the brand. Having people that already know already a bit of what we are about is a plus.
How can a person know if he / she is qualified for your job openings?
Well, having a familiarity with the brand as well as a desire to work hard and learn while you work.
What is the key to success in submitting a resume to IPATH? (The essentials to be considered when someone is limited to using paper to present themselves)
Present yourself in a manner which best describes your talents and qualifications. Creativity, organization and honesty are all considered.
Which job titles / categories are most likely to be filled by candidates with Action Sports industry experience?
Really all departments are likely filled by candidates with action sports experience. The action sports industry provides a good knowledge of the lifestyle, the sports and trend cycles of the business.
What makes working at IPATH a great career opportunity?
An innovative, exciting company with a lot of growth opportunities. The company Halloween parties are a lot of fun too.

---