Back to News
Industry Veteran Carter Katz Joins M3, Silence and Avalanche Sales Force
October 31, 2007
Industry Veteran Carter Katz Joins M3, Silence and Avalanche Sales Force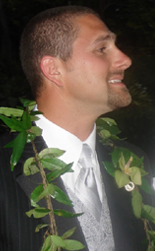 The Millennium Three (M3), Silence and Avalanche Sales Team just keeps getting stronger out in Nevada City, Calif. Carter Katz joined the ranks today as the newest member and will have a stronghold over the Southern California sales territory.
"Being able to add someone like Carter to the roster of existing reps is exciting. We are filling each territory with the best reps out there and we are really looking forward to the upcoming season," stated Ronnie Tambourine, sales and marketing manager. "The product lines have gotten deeper for the 08/09 season and we will be offering everything from snowboards, boots and bindings, to full outerwear lines, helmets and accessories."

The 07/08 Silence website, www.silence-snow.com, is up and running, and the new M3 site, www.m3snow.com, is just around the corner. Be sure to check them out!
---