Back to News
BBQ and East Coast Waves Firing at Walker's "Day at the Beach"
November 26, 2007
BBQ and East Coast Waves Firing at Walker's "Day at the Beach"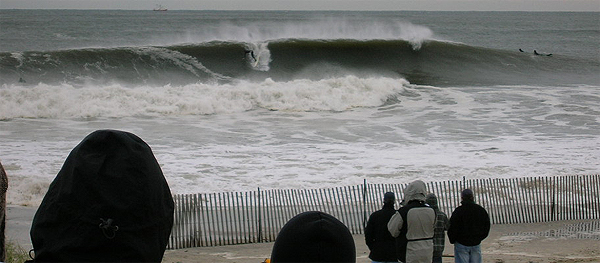 By Marlise Kast

The Walker Project recently went East Coast to team up with New York's Unsound Surf Shop to revisit the sweet days of summer. On November 3rd, both the BBQ and the waves were firing during their first annual "Day at the Beach."

Hosted in Long Beach, New York, Mike Walker kicked off the event at 1 p.m. with a surfer's workshop and board demo. Showcasing the latest in design technology, Walker gave an inside look at the world of computer shaping programs.

Following a brief Q & A, the San Diego local paddled out with the Northeast crew for one of the best swells of the season. With overhead sets and offshore winds, Walker said the waves were the ideal way to ease into the winter season.

"I was stoked to meet up with Unsound and our East Coast team riders," said Walker. "As a shaper, it is important to see the environment first hand. When dialing people into their custom boards, it makes my job a lot easier to see the waves that the riders are surfing."

Joining Walker for the afternoon surf session were New Jersey team riders Sean Herman, Dustin Henry and FJ Luchetti. Also in the barrel were New York's Blake Gregor and Martin Brull. Later in the day, Northeast Sales Manager, Brett Yavener manned the BBQ while Walker talked board design with local surfers.

According to Yavener, "The event was timed perfectly with the big Long Beach swell. It was great to see the East Coast team come together to welcome Mike from the warm beaches of San Diego to the chilly waters of the Northeast."

Thanks to the success of the first annual "Day at the Beach," Walker says he plans to focus his attention on other similar dealer-related events during the 2008 season.
For more information, visit www.thewalkerproject.com

---