Back to News
Get STOKED on Charity & Submit Your Skate Deck Artwork!
March 18, 2008
Skateboards + Art + Charity + Making a Difference = STOKED!!!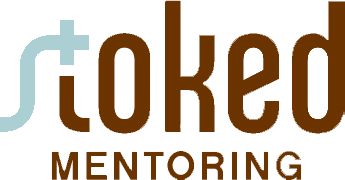 Stoked Mentoring needs your help! Stoked Sessions LA, an art show and fundraiser taking place on April 19, 2008 at The Grind Art Gallery in Los Angeles, Calif., is looking for artists to create one-of-a-kind art pieces on skateboard decks to be auctioned off for charity. The deck is your canvas, and these pieces will be displayed on the night of the event and auctioned off to benefit Stoked Mentoring (www.stokedmentoring.org).

It's easy! They'll provide the deck and the cost of shipping.

If you are interested, please reply back with a confirmation and your address. The deadline for final artwork to be submitted is April 4, 2008.

Please contact Rita Wadhwani at [email protected] or 323.365.2155 if you would like to participate.

Want to know more about Stoked Mentoring!

Stoked Mentoring is a non profit action sports organization. Providing teens with opportunities, knowledge, positive experiences, mentoring, coaching and determination through action sports is Stoked Mentoring's mission. By bringing together "at-risk" youth and successful professional adults to learn a new nontraditional sport (surfing, skating, or snowboarding), the stoked programs serves as the groundwork and means for enhancing mentoring relationships and introduces coaching skills and tools that elicit the best from both parties.

Stoked was founded by Selema Masekela, Host of X Games & host of the E! Channel's Daily 10 along with Steve Larosiliere, Stoked's current executive director. Stoked currently run programs in Los Angeles and New York City. Stoked Mentoring, Inc. is a privately run not-for-profit organization with 501(c) (3) status.
---