Back to News
This week on FUEL TV's The Daily Habit
March 21, 2008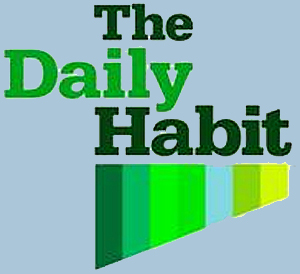 This week on FUEL TV's The Daily Habit:
Kurtis Colamonico and Tyler Flanagan – Monday 3.24.08
Today's show is a sample platter of all things awesome. Pro skater and World Industries team rider, Kurtis Colamonico hits The Habit. Also, we catch up with the young Volcom shredder, Tyler Flanagan. Plus, the band Howlin Rain brings their groovy beats to the studio. Kurtis Colamonico's sponsors include: Lexani, Famous Stars and Straps, World Industries, Furnace Skate Shop, Ink Works Tattoo Shop, Kicker, JW Motor Sports, Diamond Supply and Bones Wheels. Tyler Flanagan's sponsors include: Etnies/32 boots, Electric, Volcom, Rockstar, Vestal, Utility Boardshop, Neff Headwear, Grenade Gloves, Flux Bindings, Mammoth Mountain, and XRC.
Patrick Melcher and Markku Koski – Tuesday 3.25.08
The streets are safe now because pro skater and Von Zipper team rider, Patrick Melcher comes indoors and into the Habit. Plus, Olympic snowboarder, Markku Koski shreds through the habit. Also, Jordan Morris and the trailer babes are back for a Spring Movie Trailer Preview. Patrick Melcher's sponsors include: Dekline, Von Zipper, Veece and Death Skateboards. Markku Koski's sponsors include: Quiksilver, 32 boots, Etnies shoes, StepChild, Dakine, Clast and Bent Metal.
Stef Tor and Ryan Doyle – Wednesday 3.26.08
Today, we've got UGP team riders and pro wakeskaters Ryan Doyle and Stef Tor kickin' it right here on the habit. Plus, correspondent Jordan Morris went to Marine Stadium to wakeboard with the Mastercraft team. And, Keir Dillon is burning rubber on the NASCAR race track. Stef Tor's sponsors include: UGP, Liquid Force, Maven, Rockstar, Jet Pilot, Seadoo, LA Fitness and Miami Ski Nautiques. Ryan Doyle's sponsors include: UGP, Gator Boards, Reactor Watches, Marine Products and Xcel Wetsuits.
Tyler Mumma – Thursday 3.27.08
Today Black Label & Insight team rider Tyler Mumma hits the habit. Plus, one of the most respected bands in punk rock, Bad Religion, performs live. Also, Jordan Morris brings back the Trailer Babes, and that's a good thing. Tyler Mumma's sponsors include: Insight, Adidas, Emergency Black Label, Ace Trucks, Spitfire, Gato Heroi and Killer Dana Skate Shop.
Mike Vallely – Friday 3.28.08
Today's guest is the master of everything from soul searching skate observations to bone crunching rock, Mike Vallely is back in the Habit. After just finishing up with filming a Firsthand for Fuel TV, Mike brings us a sneak peak of the show and talks all things skate. And, correspondent Jordan Morris brings in the trailer babes for a preview of Harold and Kumar Escape from Guantanamo Bay. Also, punk-pop band, The Wombats plug in for a couple of livewire sets. Mike Vallely's sponsors include: Element, Sobe, Jeep, and Active Mail Order.

This week on FUEL TV's The Weekly Update with Boost Mobile:
This week, we have complete coverage of the Quiksilver Pro Gold Coast, where Kelly Slater won, Mick Fanning took second, and Bede Durbidge and Jeremy Flores took third.
In other surf news, we have coverage of the Roxy Pro Gold Coast contest put on by LG. Sofia Mulanovich took first place, Samantha Cornish came in second, and Carissa Moore, and Amee Donohue brought in third.
In skate news, we cover Slaughter at the Opera. Greg Lutzka takes first, Adam Dyet comes in second, and Ryan Decenzo grabs third. In other skate news, we also cover the Clash at Clairemont II.
Over in the snow, we check out the Arctic Challenge hosted by Oakley. Kevin Pearce swings in first, Shayne Pospisil comes in second, and Peetu Piiroinen takes third.
We also have the Rio Vert Jam results with Bob Burnquist as the champion, with Sandro Dias taking second.
In San Diego we have complete coverage of the Campus Rail Jam, where Andre Cameron takes first, Eric Singer brings in second, and John Adkins takes third.
In other snowboard news, Keir Dillon has won the Nissan X Trail Nippon Open Superpipe while on the women's side, Torah Bright took first.
We were also able to gain full coverage of the Nokia FIS World Cup contest held in Calgary, Canada. Brad Martin scores his first World Cup superpipe win, while Jeff Bachelor comes in second.
To watch The Weekly Update With Boost Mobile on Fox Sports Net, check your local FSN dates and show times at: http://msn.foxsports.com
On FUEL TV, tune in on Saturdays at 11:00am, 4:00pm, 7:00pm and 10:30pm ET (8:00am, 1:00pm, 4:00pm, and 7:30pm PT); Sundays at 11:00am, 2:00pm, 5:30pm, and 2:00am ET (8:00am, 11:00am, 2:30pm, 11:00pm PT), and Monday through Friday at 3:00pm, 6:00pm, 10:30pm, and 2:00am ET (12:00pm, 3:00pm, 7:30pm, and 11:00pm PT). To see if you get FUEL TV, visit www.fuel.tv
---