Back to News
Industrial Profile: Jonathan Marino - 411 Video Magazine
April 1, 2008
Industrial Profile: Jonathan Marino - 411 Video Magazine
Interview by Josh Lewis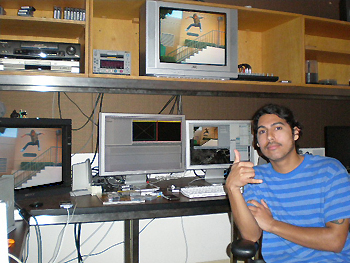 What tops crab cakes and football you ask? According to Jonathan Marino, road rash, powerslides and sweet ol' California concrete does the trick. While living in Maryland (get it, crab cakes & football), Jonathan realizated it wasn't the best place to get a job in the skate industry, so he packed his bags and headed out to the "Concrete Jungle" we call Southern California. Now that's shooting for the stars, as he would call it! Determination, persistency, networking, and his number one passion, skateboarding, enabled Jonathan to slide into the ranks of Filmer/Editor at 411vm. This was no easy task, so read on to learn more about Johnny's journey to success.


Did you move from Maryland to California to pursue a career in this industry?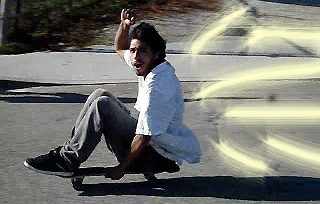 Yeah exactly, the main reason I moved was to work in the skateboard industry in any way, shape or form. My last job was at a skate shop called Asylum Wake Skate Snow, and that was after messing around with a lot of different restaurant jobs and just trying to figure out what to do with my life. I came to the conclusion that I need to find a job that involves my #1 passion, skateboarding. It's something I've kind of been obsessed with, so now I'm just tryin' to flip it around and make it work for me.

Were you going to school out there?

I went to school in the Midwest at a university called Maharishi University of Management. I ended up going there for just a semester. I'm the kind of guy that's not easily taken with different kinds of orders, rules and that kind of thing. I guess it's kind of a skater mentality where you just want to do your own thing and just experience life.
So what was the main thing that made you decide to just pack up and go?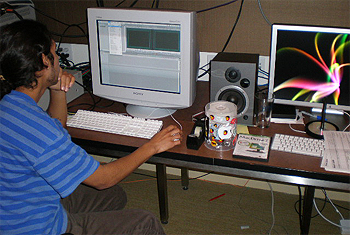 It's always been like a dream to live in California and be around the skate scene. Watching all the skate videos, with 90 percent of them being filmed in Southern California, made me want to move here.

I went to an autograph signing with my friend Daniel for RVCA clothing, and I remember talking to the team manager and I asked him "How'd you do it? How did you get a job in the industry?" He told me it's all about connections. If you know somebody, that could be your ticket through the door. Since then, being face to face with some of the people in the industry kind of made me realize it's a reality. For me, my attitude has been that failing is not an option. I wouldn't want to do anything else with my life. This is where I want to be, just really involved in skateboarding and to give back all that it has given to me.
Did you get you first job right away, or did it end up being a grueling process?

I would say it was a grueling process. I had a lot of fun though; living life on my own terms is the best! It was a really fun and intense adventure. I was applying to jobs in California before I moved out here, but then I realized that nobody would take me seriously if I was living on the East Coast. I moved to San Diego January '07 and lived on a stranger's couch.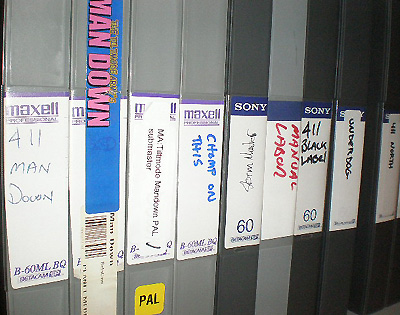 After a month of solid job hunting I re-evaluated my game plan. With money from selling my Volvo, I moved to a tiny room in Carson with a Filipino family. Being closer to LA was more logical because a bigger percentage of the companies are based out of there. I had never heard of Malakye until my friend Chris Weichert told me about it. I got into a habit of checking it everyday and one day I found an opening for an unpaid internship at Darkhorse Distribution (Dogtown Skateboards, Grind King trucks, and Termite skateboards). I applied through the site and got an interview a few days later.

I went to the interview, and sure enough a few days later, I was hired and started helping them out in the warehouse. I was working full time and had to take four buses plus the metro train in South Central LA to get back and forth from work each day. After gaining a lot of experience there as an assistant in production, I moved on to working at Insight 51 warehouse with the help of pro skater Justin Reynolds. After a few months there I found a home at studio 411.
What do you think made you stand out from everyone else who applied?
I think a big part of it was my motivation to make things happen. I have learned that you can create your destiny by putting all of your effort into something you believe in. I came from across the nation with the attitude of service and contribution to help the skateboard industry. I also got a key recommendation from pro skater Justin Reynolds. Thank you Justin!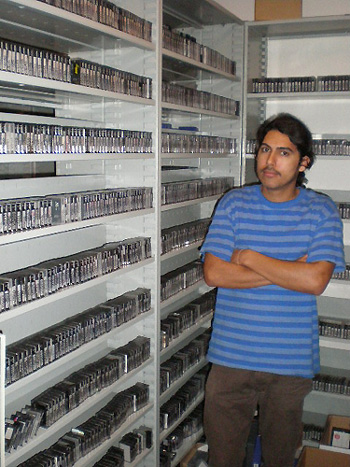 What's your average "Day In the Life" at 411vm?
I come in, check my e-mail to see what tasks the "Boss Man" Chris Ortiz has for me to do. Right now my task is to digitize all the old 411 issues into a database so we can show off all the skate history through iTunes podcasts. Sometimes I go out to lunch with my fellow co-workers.

I get to go to different skate events and cover them for the site. I'm also helping put up news and clip updates on the 411vm.com site; it has new stuff everyday for all you skaters to eat up. Also, check out "the imperfect video blog" every other Saturday for sweet skate clips. Yes, it's my film blog, shameless plug, (laughs)!
Have your filming and editing skills evolved since taking on this job?
Yes, seeing that I work with Ricki "The Dude," I really have to step up my material. I grew up watching videos and he helped make New Deal's "7 Year Glitch," so it's crazy that I'm working at the same place as him. I'm trying to get to his level (laughs)!
What's the best advice you can give someone who's looking to move to California and find a job in the industry?
First off, know somebody in the industry. Make contacts because they can give you the biggest heads up and maybe hook you up with a job, or know someone you can talk to. Making connections is the main thing. Persistency and keeping your eye on the goal is key, never give up.
Top "5" things you love about your job:

1. It's not a corporate job or flippin' burgers. Making a living off what I love to do - it pays the bills!
2. It's in the heart of skateboarding in California.
3. I get to do what I like. I love skateboarding; I can never get tired of watching videos!
4. The benefits and perks, going to different events and skate contests, and traveling.
5. Working with like-minded friends who see things how you see it.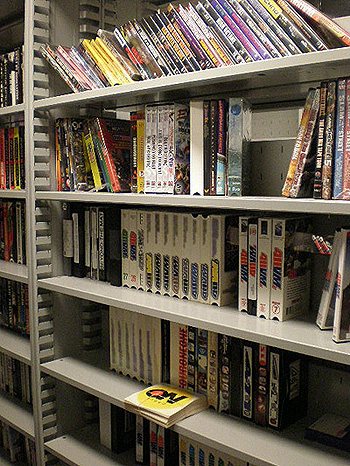 Top Fivers: Which Would You Prefer?

1. Crab Cakes & Football or Pedros Tacos & Surfing?
Probably the second one, I love tacos and I'm trying to get into surfing. My license from Maryland has a picture of a crab on it though!
2. Leather Jackets or just Plain Tees?
Ah man, it depends on the night. If I want to make an impression, I got a leather jacket and I'll bust it out. I'll probably go with plain tees though, keep it simple.
3. Pizza or Burritos?
Ah that's tough, probably pizza I think.

4. Fran Drescher or Pamela Anderson?
Pamela! Once you hear Fran's voice it's over.

5. Editing Bay & Bagels or Hot Dogs & Handrails?

Editing bay, I'm not much into the handrails; I'm tryin' to stay alive!
Who would you like to thank or give a shout out to?
I would like to thank my parents, my girlfriend Olivia, friends and family, Chris Ortiz and Kevin Strick , Chris Weichert from Unsoled shoe shop, Justin Reynolds from Insight 51, Dark Horse Distribution, and last but not least, Josh and the Malakye team for their support. Thanks!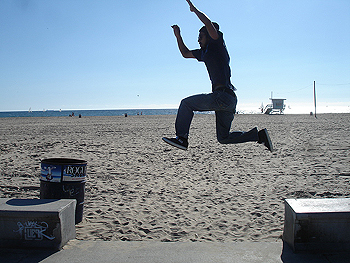 Makin' Moves!
---