Back to News
This week on FUEL TV's The Daily Habit
April 14, 2008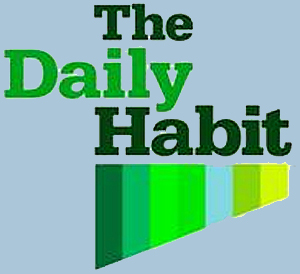 This week on FUEL TV's The Daily Habit:
Monday 4.14.08 - Koby and Sunny Abberton
On today's show we've got a right frothy on for ya' mate. The Bra Boys' Koby and Sunny Abberton made the trip from the Gold Coast to the West Coast to talk about their award winning documentary. Plus, they brought along their big-time Hollywood producers, Jason Bergh and Sal Masekela – Yes, that Sal Masekela. Koby's sponsors include: Globe, Sabre, Analog and My Brother's Keeper. Sunny's sponsors include: Globe, Sabre, and My Brother's Keeper.
Tuesday 4.15.08 - Fuzzy Hall
Today, some are called legends and some truly are legends. Today's guest BMX rider and OGIO team manager, Fuzzy Hall, is the real thing. Plus, from Jane's Addiction to Lollapalooza, rock star Perry Farrell is here to unveil the summer lineup. Plus, BMX correspondent Jessica Smith goes to Red Bull HQ for the RIDE BMX premiere of their new film, "Insight". "Fuzzy" Hall's sponsors include: Vans, Ogio, Kicker, Skullcandy, Redline Bicycles and 50/50 Clothing.
Wednesday 4.16.08 - Chris Cote, Heather Rose and Brian Toth
Today, Transworld editor in chief, Chris Cote is here to talk all things foamy, and he brought along the 2008 Miss Transworld Surf model search winner, Heather Rose. Plus, we welcome a ripper hailing from Puerto Rico, Matix team rider, Brian Toth. Also, we take a look at the groms of the USA Surf Team. Brian Toth's sponsors include: DVS, Oakley, Matix, Al Merrick, Red Bull and Dakine.
Thursday 4.17.08 - Mike Parsons
Today's show is so full of multi-talented people, you'll feel inadequate. Pro surfer and Billabong XXL nominee Mike Parsons charges into our studio. Plus, pro snowboarder and O-Matic team rider, Todd Richards is back to talk the Ultimate Snowboard Competition. Also, you know him from Reno 911, Grandma's Boy and Blades of Glory; comedian Nick Swardson stops by. Mike Parsons' sponsors include: Billabong, Kustom Footwear, Timmy Patterson Surfboards, Von Zipper, High Surf Accessories, Future Fins and Boost Mobile. Todd Richards' sponsors include: DC Shoes, Spy Optics, Quiksilver, O-Matic, Yes, and Nixon Watches.
Friday 4.18.08 - Jesse Merle-Jones and Eric Geiselman
Today, we've got a healthy double dose of Fox surf team riders - Kauai charger Jesse Merle-Jones and Florida shredder Eric Geiselman both drop in on the Habit. Plus, correspondent Jeff Sloniker auditions for the role of all roles – Federal Agent Johnny Utah. Also, Voxhaul Broadcast hits us with their distinctive soul-infused rock sounds. Jesse Merle-Jones' sponsors include: Fox, Smith, Wade Tokoro, Ocean and Earth and Killer Dana Surf Shop. Eric Geiselman's sponsors include: Etnies, Fox, Orion, DNA energy drink and Dakine.
This week on FUEL TV's The Weekly Update with Boost Mobile: We have complete highlights of the Burton U.S. Open Snowboarding Championships where Shaun White wins both Superpipe and Slopestyle. Torah Bright wins the women's Superpipe, and Kjersti Buass wins women's slopestyle. We also catch up with Jake Burton and talk about the Chill Program and cover the Sobe U.S. Open Wrap Party.
In other snowboard news, we bring highlights from the USASA Nationals in Copper Mountain, Colorado.
In surf news, we'll have complete highlights of the Rip Curl Pro Presented by Snickers where Kelly Slater won his third Bells trophy.
In skate news, we cover the vert finals from the Tampa Pro. We'll also have coverage from the second stop of the Florida Bowlriders Cup.
In BMX news, get highlights from the 2008 Extreme Thing Sports and Music Festival in Las Vegas
To watch The Weekly Update With Boost Mobile on Fox Sports Net, check your local FSN dates and show times at: http://msn.foxsports.com
On FUEL TV, tune in on Saturdays at 11:00am, 4:00pm, 7:00pm and 10:00pm ET (8:00am, 1:00pm, 4:00pm, and 7:00pm PT); Sundays at 11:00am, 2:00pm, 5:30pm, and 2:00am ET (8:00am, 11:00am, 2:30pm, 11:00pm PT), and several more times Monday through Friday. To see if you get FUEL TV, visit www.fuel.tv
---