Back to News
This week on FUEL TV's The Daily Habit
April 28, 2008
This week on FUEL TV's The Daily Habit: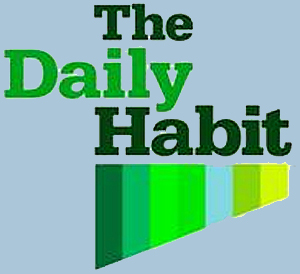 Brian Schaeffer, Ryan Clements and Dustin Miller – Monday 4.28.08
Skatepark of Tampa's Godfathers, Brian Schaeffer and Ryan Clements tell you what you've missed in the Sunshine State in 08. Plus, he has a whopping 36 IFMA wins, FMX standout Dustin Miller parks it here on The Habit. Also, bringin' their distinctive indie pop sounds, Georgie James performs. Dustin Miller's sponsors include: DC, Oakley, Fox, Deluge, Ogio, Michaels Reno Powersports, FMF, TAG Metals, Works Connection, Race Tech and One Industries.
Bill Ballard – Tuesday 4.29.08
Today, owner of Billygoat Productions, director Bill Ballard tells us about his new epic, "Archy." Also, we sent Punker Pat to the premiere to find out why everyone is so obsessed with Archy. Plus, The Weekly Update's Brent Ringenbach went to the Vans Cup at Tahoe to come up with some new snowboarding vernacular.
Levi Brown and Sanoe Lake – Wednesday 4.30.08
Today's show is going to be our last show…in April! We're going to talk skate with an up-and-comer from the Element skate team - rider Levi Brown is here. Plus, actress, model, pro surfer and Billabong rider Sanoe Lake returns to The Habit. Also, the upbeat, pop punk band, Beat Union is bringing their catchy tunes to The Habit. Levi Brown's sponsors include: Element, Brimley, Independent Trucks, Swiss Bearings and Freedom Boardshop. Sanoe Lake's sponsors include: Billabong, Channel Islands, Sambazon and Arnette.
Amber Stackhouse and Karlee Mackie – Thursday 5.01.08
Today's guest is Roxy rider and co-founder of Misschief Films, Amber Stackhouse. Also, Australian surf ripper and model Karlee Mackie drops in on The Habit. Plus, correspondents Chris Fairbanks and Jordan Morris try to out speed date each other at the Roxy Chicken Jam. Amber Stackhouse's sponsors include: Roxy. Karlee Mackie's sponsors include: Gallaz, Electric, Rusty and Surf Dive 'n' Ski Shop.
Kelly Slater – Friday 5.02.08
Today's show is unforgettable, because one of the world's greatest surfers, Kelly Slater, is droppin' in on The Habit. He's here to talk about Bells, his potential 9-er, you name it… Plus, we sent Jordan Morris to the 2007 Surfer Poll Awards to try and prove that the best awards shows are the controversial ones. Kelly Slater's sponsors include: Quiksilver, Channel Islands, Boost Mobile and Komunity Project.
This week on FUEL TV's The Weekly Update with Boost Mobile:
This week, we have complete coverage of the Moto X World Championships in San Diego. Nate Adams wins the gold, Jeremy Stenberg takes the silver and the bronze goes to Jeremy Lusk.
In skate news, we cover the Phoenix AM. Ryan Decenzo takes the win, Chad Ortiz gets second and Vincent Alvarez comes in third. In other skate news, the Sun Diego Spring Break Yo'self saw Brandon Turner take first, Tommy Sandoval swooped in second, with Jereme Rogers in third. Bob Burnquist held a celebration at his compound in honor of Earth Day and we were there to cover the festivities.
In surf news, we have coverage of the Billabong XXL Big Wave Awards. Maya Gabreira takes the girl's Overall Performance Award, Mike Parsons wins the Biggest Wave Award and Greg Long takes both the men's Overall Performance and Monster Paddle Awards. Manoa Drollet takes away the Monster Tube Ride Award and Shane Dorian is scores Ride of the Year.
In BMX news, Nora Cup winner Josh Harrington releases his latest video called "End Search" and we caught up with him at Oakley Headquarters for the premiere.
We've got a One-on-One with Sonny and Kobe Abberton and also check out their new feature-length documentary entitled "Bra Boys". Fuel TV also caught up with Bra Boys executive producer Sal Masekela at the Hollywood premiere.
To watch The Weekly Update With Boost Mobile on Fox Sports Net, check your local FSN dates and show times at: http://msn.foxsports.com
On FUEL TV, tune in on Saturdays at 11:00am, 4:00pm, 7:00pm and 10:30pm ET (8:00am, 1:00pm, 4:00pm, and 7:30pm PT); Sundays at 11:00am, 2:00pm, 5:30pm, and 2:00am ET (8:00am, 11:00am, 2:30pm, 11:00pm PT), and Monday through Friday at 3:00pm, 6:00pm, 10:30pm, and 2:00am ET (12:00pm, 3:00pm, 7:30pm, and 11:00pm PT). To see if you get FUEL TV, visit www.fuel.tv
---