Back to News
This week on FUEL TV's The Daily Habit
May 5, 2008
This week on FUEL TV's The Daily Habit: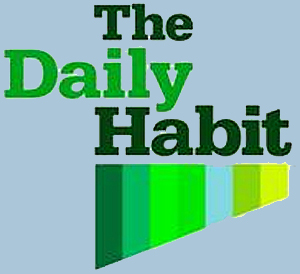 Alex Smith and Austin Smith Ford – Monday 5.05.08
Today, Rip Curl surf team rider and first-place winner of the 2007 Rip Curl Grom Search, Alex Smith drops in. Plus, straight from the shark infested waters of Santa Cruz, Austin Smith Ford is safe and sound on The Habit. Also, Director Garth Jennings and Producer Nick Goldsmith are here to talk about their latest film "Son of Rambow". Alex Smith's sponsors include Globe, Smith, Rip Curl, Bill Johnson, Creatures of Leisure, Killer Dana and Sex Wax. Austin Smith Ford's sponsors include: Dragon, Rip Curl and Santa Cruz Surfboards and Surfshop.
Derek Garland, Jimmy Fitzpatrick and Akron/Family – Tuesday 5.06.08
Today, tearing through the Habit are Metal Mulisha team riders Jimmy Fitzpatrick and Derek Garland. Also, Jordan Morris and some legends of punk rock from the 2008 South by Southwest Music Fest. Plus, musical guest Akron/Family is bringing their progressive, freestyle tunes to the Habit. Jimmy Fitzpatrick's sponsors include: Osiris, Hoven, Metal Mulisha, Sullen, Rockstar Energy, Honda and Alpinestars. Derek Garland's sponsors: Etnies, Dragon, Metal Mulisha, Rockstar Energy and Alpinestars.
Izzy Paskowitz – Wednesday 5.07.08
Today, founder of Surfer's Healing, Izzy Paskowitz is here. Also, rapper and correspondent Pigeon John tries to join a band at this year's South by Southwest Music Convention. Plus, surfer Will Tant checks in from Nicaragua's "Day of Light" festival.
Paskowitz Brothers and The Flys – Thursday 5.08.08
Today we are heading to the surf and parting the Red Sea. Abraham, Josh, Adam and Sal Paskowitz are all here to talk about "Surfwise" – the new film documenting their family. The brothers take us back to their childhood when their family of 11 lived out of a tiny trailer constantly traveling in pursuit of waves and freedom. Plus, Josh and Adam Paskowitz reunite their band, The Flys, to perform live on set.
Dorian "Doc" and Juliette Paskowitz – Friday 5.09.08
Today, we are proud to welcome one of surfing's most recognizable names; "Doc" Paskowitz is here on the Habit. Plus, his wife Juliette Paskowitz is here to talk about the lives they made together that eventually led to "Surfwise" - the new film directed by Doug Pray that documents the remarkable story of the Paskowitz family. And, we're going to check in from the premiere of "Surfwise" from the 2007 Swerve Festival.
This week on FUEL TV's The Weekly Update with Boost Mobile:
This week, we have complete coverage of Scott Byerly's Toe Jam Wakeskate Tour. At the first stop, the Rockstar Rail Jam in Florida, Reed Hansen wins the wake division, while Nick Taylor takes first on the rail.
In BMX news, we have full coverage of the Jomo Pro. Justin Lucas takes first in the intermediate division, Ahmad Khamis takes first in the expert competition, and Daniel Dhers takes the pro title.
In surf news: We have coverage of the recent San Diego Shark Attack. And at the Drug Aware Margaret River Pro, Tom Whitaker takes first and Chris Ward takes second.
Aaron Astorga wins the Ultimate Boarder competition, while Todd Richards takes second and Kristian Philipp takes third.
In snow news we have coverage of the Red Bull Snow Warz. Brandon Cocard took best overall rider and Team Harvard United took first.
In other snow news we have Jon Olsson and Simon Dumont's North America Open. Simon Dumont took first in the pipe, while Jacob Wester won the slopestyle.
In the Weekly Update one-on-one interview, we talk with Road Trip Nation co-founder Nathan Gebhard.
To watch The Weekly Update With Boost Mobile on Fox Sports Net, check your local FSN dates and show times at: http://msn.foxsports.com
On FUEL TV, tune in on Saturdays at 11:00am, 4:00pm, 7:00pm and 10:30pm ET (8:00am, 1:00pm, 4:00pm, and 7:30pm PT); Sundays at 11:00am, 2:00pm, 5:30pm, and 2:00am ET (8:00am, 11:00am, 2:30pm, 11:00pm PT), and Monday through Friday at 3:00pm, 6:00pm, 10:30pm, and 2:00am ET (12:00pm, 3:00pm, 7:30pm, and 11:00pm PT). To see if you get FUEL TV, visit www.fuel.tv
---