BACK TO NEWS
This Week on FUEL TV's The Daily Habit
This Week on FUEL TV's The Daily Habit: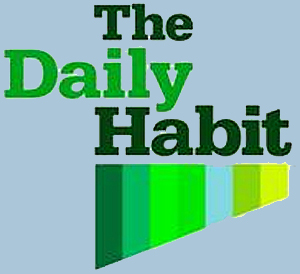 Seth Enslow – Monday 5.26.08
Today, we've got Cameron Steele guest hosting for Pat Parnell. And, FMX rider Seth Enslow tears through The Habit. Plus, Mike Mason goes behind-the-scenes of the 2008 ESPN Navy Moto X World Championships in San Diego, CA. Also, Jordan Morris gets acting tips from the star of "Zombie Strippers," Jenna Jameson. Seth Enslow' s sponsors include: Metal Mulisha, Controversy Sells, Fleshgear, Crusty Demons, Rockstar Energy, Etnies, Oakley, Toyo Tires, Kicker, Dunlop, Alpinestars and Honda.
Jeremy "Twitch" Stenberg and Sleepercar– Tuesday 5.27.08
Cameron Steele continues to fill in for Pat Parnell, givin' us all the insight on FMX legend Jeremy "Twitch" Stenberg. "Twitch" is here to bring us up to speed on all of it; the crash, the comeback, the new documentary – you name it. Also, correspondent Jessica Smith checks in from the world premiere of Twitch's new movie "Hoodrich". Plus, today's musical guest blends the good parts of country and rock, Sleepercar, performs. Twitch's sponsors include: Etnies, Spy, Metal Mulisha and Rockstar Energy.
Trigger Gumm – Wednesday 5.28.08
Today's guest has a rep for picking up where Evel Knievel left off, Trigger Gumm hits The Habit with the help of guest host Cameron Steele. Plus, correspondent Jordan Morris gives Travis Pastrana stunt ideas at the premiere of the movie "199 Lives". Also, we show you what happened when Trigger took a not so relaxing weekend trip to Baja, Mexico. Trigger Gumm's sponsors include: Lost, Honda, Hoven, Metal Mulisha, Toyo Tires, Dunlop, KMC Wheels, Balls Deep, Arsenal MX, FMF, and Alpine Stars.
Evan Slater, Greg Long, Alexis Henry and Walter Meego – Thursday 5.29.08
Today's guests are here to talk about International Surfing Day; Greg Long, Evan Slater and Alexis Henry hit The Habit. Plus, it's Cameron Steele's last day guest hosting The Daily Habit! And, we have a performance from the experimental pop band Walter Meego. Greg Long's sponsors include: Ocean Minded.
Greg Browning, Alex Gray and Mason Jennings– Friday 5.30.08
Pat Parnell is back in the studio with today's guests who are here to talk about FUEL TV's show "Drive Thru New Zealand;" filmer Greg Browning and pro surfer Alex Gray hit The Habit. Plus, Jordan Morris finds out if the new crew travels together well at the premiere of "Drive Thru: New Zealand." Also, it keeps getting better with a few amazing performances from the folk artist Mason Jennings. Alex Gray's sponsors include: Creedlers, Volcom, Channel Islands, Body Glove, On A Mission and Go211.com.
This week on FUEL TV's The Weekly Update with Boost Mobile: This week we're at the Red Bull Elevation contest in Guadalajara, Mexico, where Cam White takes the win, Ryan Nyquist gets second, and Corey Bohan gets third.
We've got full coverage of the first ever X Games Brazil. In the Vert contest, BMX veteran pro Jimmy Walker wins bronze, Zack Warden, the youngest competitor to enter the vert ranks gets the silver, and Simon Tabron takes gold. In BMX Street, Aaron Ross comes in third, Sean Sexton takes second, and Garrett Reynolds brings home the win.
In X Games Brazil: Skate, Sandro Dias takes home bronze, Digo Menezes scores silver, and Brazilian legend Bob Burnquist gets gold. In skate street, Paulo Correa wins bronze, Rodolfo Ramos sticks a run worth the silver, and Lucas Carvalho wins gold.
During the X Games Brazil: FMX Demo, crowds got an airshow compliments of some of the best riders in the sport. The Metal Mulisha's Todd Potter wins the best trick event with his cliff-hanger backflip.
In skate news, Benji Galloway wins the Arlington Toyota Invitational, Jimmy the Greek Marcus takes second, and Kevin Kowalski comes in third. With the wins at Kona, Galloway gets crowned the 2008 Florida Bowlriders Cup Pro series champion.
In wakeboard news, we've got coverage of The Royer Rumble where Andrew Adkison gets third and a trophy for Best Crash, Ricky Gonzalez gets second and Rusty Malinoski's 900 earns him Best Trick and the Winner-Take-All prize.
In more wakeboard news, FUEL TV was at the premiere of Drive and checks out the new work done by BFY Productions.
In this week's One-On-One, we talk with Jeremy "Twitch" Stenberg about his new movie and contest riding versus free riding.
At the California Surf Museum, we catch up with Aussie surf legend Shaun Thompson who was there to raise some money and preserve surf heritage.
To watch The Weekly Update With Boost Mobile on Fox Sports Net, check your local FSN dates and show times at: http://msn.foxsports.com
On FUEL TV, tune in on Saturdays at 11:00am, 4:00pm, 7:00pm and 10:30pm ET (8:00am, 1:00pm, 4:00pm, and 7:30pm PT); Sundays at 11:00am, 2:00pm, 5:30pm, and 2:00am ET (8:00am, 11:00am, 2:30pm, 11:00pm PT), and Monday through Friday at 3:00pm, 6:00pm, 10:30pm, and 2:00am ET (12:00pm, 3:00pm, 7:30pm, and 11:00pm PT). To see if you get FUEL TV, visit www.fuel.tv
---