Back to News
This week on FUEL TV's The Daily Habit
May 30, 2008
This week on FUEL TV's The Daily Habit: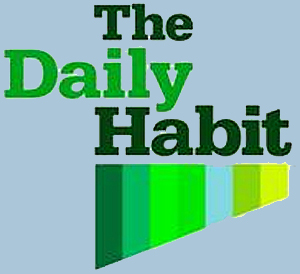 Garrett McNamara and Keali'i Mamala and The Kooks – Monday 6.02.08
One of the most powerful tow-surfing teams, Garrett McNamara and Keali'i Mamala are droppin' in. Plus, from the surf film "Out There", Director Steve Jones and Editor Tate MacDowell tell us about the eco side of surfing. And, we are proud to welcome British import, The Kooks to the Habit stage. Keali'i Mamala's sponsors include: Da Hui, Osiris, Resin 8 Surfboards, Sobe Life Water, Utopia Optics and Hawthorne Cat. Garrett McNamara's sponsors include: Brewer/ Stretch Surfboards, Sobe Life Water, Don Joy Ortho, Sea Doo, Surf N' Sea.
Randall Harris – Tuesday 6.03.08
Today, West Side Rider team member, Randall "The Vandal" Harris hits The Habit. Plus, Jordan Morris and wakeboarders Nick and Julz Heaney go head-to-head at the Nintendo Wave House Party in San Diego, CA. Also, correspondent Andrea Savage hits the road with the cast of the Will Ferrell College Comedy Tour. Randall Harris's sponsors include: Quiksilver, Gator Boards, Rockstar, Arnette Eyewear and Malibu Boats.
Max Baillargeon, Morgan Burgess and Dizzee Rascal – Wednesday 6.04.08
Today, AM skater Morgan Burgess hits The Habit. Plus, all the way from Quebec City, pro snowboarder Max Baillargeon stops by. And, he's known for covering huge musical ground within the hip hop world, Dizzee Rascal is here. Max Baillargeon's sponsors include: Billabong, Etnies, Thirtytwo, Salomon, Dragon, I Found Headwear and Radical. Morgan Burgess' sponsors include: Volcom, Alien Workshop, Kronik Energy, Tracker Trucks, Randoms, Type-S Eurothane, 187, Ninja Bearings and Mechanical Griptape.
Sean Mortimer, Tony Hawk and Rodney Mullen – Thursday 6.05.08
Today, Chris Pastras is filling in for Pat Parnell. And, we get literary on The Habit with skater and author of the new book "Stalefish", Sean Mortimer. Plus, Sean's bringing some friends…street skating icon Rodney Mullen is here. But, that's not all; act now and you get the Birdman, the one and only Tony Hawk. You don't want to miss this rare opportunity to hang with these legends of skate and hear the stories they dig up today. Tony Hawk's sponsors include: Hawk Shoes, Birdhouse, Quiksilver, Jeep, and Nixon. Rodney Mullen's sponsors include: Almost, Globe, and Matix.
Jerry Hsu and Cut Copy – Friday 6.06.08
We have good news today; Chris Pastras is still guest hosting and Transworld's 2007 "Skater of the Year" managed to pencil us in his schedule. That's right, pro skater Jerry Hsu is here. Plus, the indie, electropop band Cut Copy rocks it on our stage. Jerry Hsu's sponsors include: Emerica, Enjoi Skateboards, Bones Swiss, Ricta, Royal Skateboard Truck Company, CCS Mail Order and Mob Grip.
This week on FUEL TV's The Weekly Update with Boost Mobile: This week we're at the Billabong Pro Tahiti, stop number three on the ASP World Tour where Brunos Santos wins, Manoa Drollet takes second and equal thirds go to Joel Parkinson and CJ Hobgood.
In skate news, we're starting off with the Pro-Tec Pool Party: Mimi Knoop boosts to the top of the podium for the women. In the Masters Division, Chris Miller takes the win, Steve Caballero takes second and Nicky Guerro comes in third. When it comes to the Pro Division, Rune Glifberg wins, Omar Hassan takes second and Bucky Lasek gets third.
In wakeboard news, the opening contest of The Mastercraft Pro Wakeboard Tour runs in conjunction with the second stop on The King of Wake World Cup Series in Acworth, Georgia. Harley Clifford takes the number one spot in the Junior Men's Division and Nicola Bulter takes the big check in the Ladies Division. In the main event, Phillip Soven wins, JD Webb takes second, and Rusty Malinoski comes in third.
In skate news, we're in Southern California for a Plan B Demo with Colin Mckay and crowd favorite Ryan Sheckler.
In surf news, at the Quiksilver Surf Shop Challenge teams from around the states competed for the invite to the National Championships. Pleasure Point in Santa Cruz hosted the Central/Northwest Regional Qualifier where Team O'Neill takes first, Team One Way takes second, and third goes to Revolution.
In BMX news, Nike 6.0 takes its team to China to celebrate the sport's inauguration into the upcoming Beijing Summer Olympics. Team riders Mike Spinner, Nigel Sylvester and Maxine Chaveron were there seeing the sites and took part in a good old fashioned demo.
In more wakeboard news, we've got coverage of the first stop of the Toe Jam Tour aka: The Carnival where Shawn Watson scores the win, Parks Bonifay takes second and third goes to Aaron Rathy.
At The Fourth Annual Texas Wakeboard Tour and The Riptank Rail Jam, Tom Fooshee takes the win, Jo Jo Lemberg takes second and Lucas Snider snags third.
To watch The Weekly Update With Boost Mobile on Fox Sports Net, check your local FSN dates and show times at: http://msn.foxsports.com
On FUEL TV, tune in on Saturdays at 11:00am, 4:00pm, 7:00pm and 10:30pm ET (8:00am, 1:00pm, 4:00pm, and 7:30pm PT); Sundays at 11:00am, 2:00pm, 5:30pm, and 2:00am ET (8:00am, 11:00am, 2:30pm, 11:00pm PT), and Monday through Friday at 3:00pm, 6:00pm, 10:30pm, and 2:00am ET (12:00pm, 3:00pm, 7:30pm, and 11:00pm PT). To see if you get FUEL TV, visit www.fuel.tv
---