Back to News
This Week On The Daily Habit
July 28, 2008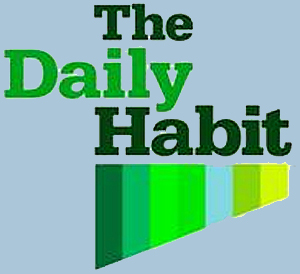 This Week On The Daily Habit, The Weekly Update With Boost Mobile
Claire Bevilacqua, "American Teen" and Perry Farrell - Monday 7.28.08
Aussie pro surfer, Volcom rider and one of the Habit's top picks, Claire Bevilacqua is back in the studio. Also, the cast from the award-winning Sundance documentary "American Teen" drops in to talk teen angst. Plus, and this is huge: One of rock's true icons, front-man for Jane's Addiction, Porno for Pyros and Satellite Party, Perry Farrell is here with a special music performance. Claire Bevilacqua's sponsors include: Gravis, Electric, Volcom, J.C. Hawaii, Monster Energy and Sector 9.
Jordan Price and Phillip Soven - Tuesday 7.29.08
Just off a huge win earning himself yet another title as Pro Wakeboard Tour Champion, Liquid Force team rider Phillip Soven is here. Also, straight from the steamy asphalt of Florida, an am skater with a bright future, Jordan Price drops in on The Habit. Plus, correspondent Patrick Melcher finds out which skaters made the most of 2008 at the Transworld Skateboarding Awards. Jordan Price's sponsors include: Globe, Fox, Anarchy, Timeline, DNA Energy Drink, Nixon watches, 187 pads and Microsoft Zune. Phillip Soven's sponsors include: Liquid Force, Malibu Boats, Pro Tec and New Era.
Jessi Miley-Dyer, Serena Brooke and innerpartysystem - Wednesday 7.30.08
Today's guests are two of the ASP's finest women, surfers Serena Brooke and Jessi Miley-Dyer. Plus, today's musical guest Innerpartysystem brings their powerful blend of dance, rock and electronica to our stage. Also, we sent Chris Fairbanks to the Wall-E Press Premiere. Jessi Miley-Dyer's sponsors include: Rip Curl, Creatures of Leisure. Serena Brooke's sponsors include: Crocs, Bud Light, Go211.com, and Nick Blair Surfboards.
Blake "Bilko" Williams and the band The Submarines - Thursday 7.31.08
To start things off, FMX rider and winner of the first stop of this year's AST Dew Tour, Blake "Bilko" Williams drops in. Plus, today's musical guest The Submarines bring their garage pop to The Habit. Also, we sent correspondent Jordan Morris to the Red Bull Experiment in New York City to check out Kevin Robinson's attempt to break Matt Hoffman's world record on the quarter pipe. Blake Williams' sponsors include: Monster Energy, Alpinestars, Honda, DVS, Oakley, Pro Circuit, Sunline, 661, Kicker, Ogio, www.crusty.com and Empire.
Devon Tresher and Laurina McGrath - Friday 8.01.08
Today's guest is fresh off Fox's "Highway to Swell" tour, pro surfer Devon Tresher is here. Plus, women's WQS charger Laurina McGrath stops by. Also, Jordan Morris went to the premiere of Hancock and interviews the cast and crew. Devon Tresher's sponsors include: Fox, Mayhem, Sanuk, Xcel and On A Mission. Laurina McGrath's sponsors include: Town and Country Surfboards
This week on FUEL TV's The Weekly Update with Boost Mobile: We have coverage of the AST Dew Tour in Cleveland, Ohio. At the Right Guard Open, Paul Rodriguez wins, Chaz Ortiz took second, and Rodolfo Ramos followed up at third.
In other skate news, Shaun White comes out on top in Skate Vert followed by Bucky Lasek at second and Andy Macdonald came in third.
In BMX Park, Daniel Dhers won the Right Guard Open, Mike Spinner took second and Rob Darden came in third.
In BMX Dirt, Cam White won, former Cup Champ Ryan Guettler took second, and Ryan Nyquist came in third.
In BMX Vert, Jamie Bestwick won his second consecutive Dew Tour stop. Chad Kagy came in second and Steve McCann took third place.
At the FMX Demo at the Right Guard Open, Greg Hartman crashed but is expected to make a full recovery.
In other news, eight-time world champion Kelly Slater has won the Billabong Pro Jeffrey's Bay. With the win in South Africa, the 36-year old from Florida is the runaway points leader on this season's ASP World Tour.

To watch The Weekly Update with Boost Mobile on Fox Sports Net, check your local FSN dates and show times at: http://msn.foxsports.com

On FUEL TV, tune in on Saturdays at 11:00am, 4:00pm, 7:00pm and 10:30pm ET (8:00am, 1:00pm, 4:00pm, and 7:30pm PT); Sundays at 11:00am, 2:00pm, 5:30pm, and 2:00am ET (8:00am, 11:00am, 2:30pm, 11:00pm PT), and Monday through Friday at 3:00pm, 6:00pm, 10:30pm, and 2:00am ET (12:00pm, 3:00pm, 7:30pm, and 11:00pm PT). To see if you get FUEL TV, visit www.fuel.tv
---