Back to News
Industrial Profile: Kristin Jankel – Footwear Production Coordinator at DC Shoes
August 1, 2008
Kristin Jankel – Footwear Production Coordinator at DC Shoes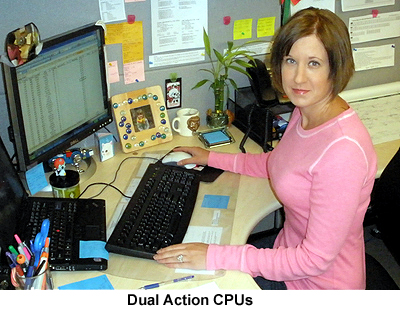 What's better than a dirt riding, classic car drivin', speaker wall bumpin' action sports aficionado? Well, how about having one on your company roster! Kristin Jankel, the footwear production coordinator for DC Shoes, is not just your typical "Nine to Fiver," she's out and about in the world, burnin' rubber any chance she gets before the madness strikes near the end of each quarter.
Kristin started out in the "Corp World," but soon after took an opportunity in the industry, which in turn simply reinforced her drive to live it up in both the action sports and off-road/car worlds. Kristin is out there making sure your sneaks are produced in a timely manner and get on the shelves on time, so check out what she has to say in this month's Industrial Profile.

Before landing your first position in action sports, you worked for Mervyns in logistics. What do you think enabled you to transition from a "Mainstreet" career to action sports?
Being able to bring a little of the behind-the-scenes work along with me. But honesty, they are two totally different animals for the most part. The action sport industry is a lot more hands on and demanding. Don't get me wrong, you learn a lot of valuable skills in retail, but I'm sticking to this Industry.
What does your job as Footwear Production Coordinator entail?
Working with our overseas vendors to insure footwear production is done on time and in a timely manner, consolidate shipments to save on shipping costs for DC and customers, handle anything from packing issues to short shipments, and work closely with our international customers to insure all their import requirements for customs are met before the goods are shipped into their county. You don't want a shipment to be delayed because of a clerical error; you always need to be 100 percent accurate.
What makes this aspect of production important?
Our department pretty much polices the vendors to make sure they're on time with their shipments, and that they just don't ship when they want to. Also, we work the QC department to insure all production is to the highest quality possible; we are a liaison between the customer and the vendor. You would be surprised at how many variables can go wrong from point A to point B - it's always fun when you loose a vessel!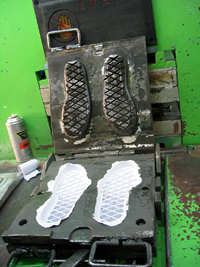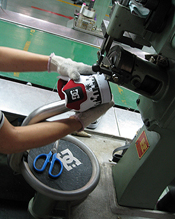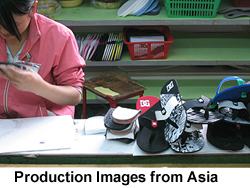 Is it quiet in your office? How do you feel about that?!
No not really, right now we sit in a large cubicle setting with all the other departments that deal with all aspects of footwear; it can get quit noisy at times. The one benefit is you always know what is going on around you, and it's a good way to catch up on gossip. Sometimes you need to watch out for the occasional poison dart zipping by your desk! The bad thing about sitting in a cubicle is you don't know who is walking up behind you, but I have solved that problem with my rear view mirror; there's no sneaking up on me around here!

What's your favorite part about communicating with overseas factories?

Being able to form business relationships with people that are thousands of miles away.

Do you travel overseas?
No, I have not had the chance yet, but it's something I'll be doing down the road. Everyone that has gone over seas seems to come back with some pretty good stories.
Do you have one particular hilarious "lost in translation" story that comes to mind?
Nothing that is hilarious really, but I sometimes need to read my emails multiples times to make sure I fully understand. Most of our vendors are pretty fluent in English.
What's the biggest challenge in your position?
Dealing with multiple customers and all their different shipping requirements. Oh, and my co-worker Mark Patton; he definitely is the biggest challenge through out my day.
What has been your most hectic time on the job since you started your current position?
The most hectic time is always the end of each quarter. Everyone is working like crazy to get all the product in to inventory and out to the customers.

What has changed at DC since you started working there in 2006?
The number or people that work here; we just keep on growing. Also, our office space has changed quit a bite too - with more people comes more desks.
Out of all the different countries your work touches on, which would you like to visit the most?
Argentina! The country side seems so beautiful and relaxing. I could just spend the day laying around and, well, drinking margaritas.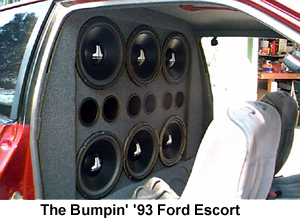 What's the latest breaking news/trends in your line of work at DC Shoe Co.?
We are becoming more of a Global brand. We're more than just shoes now.
Why jump into the action sports industry, seeing that your roots are in the "Car Scene"?
Well, it was just by chance; I didn't plan on it. I moved down to San Diego from Corona about 8 years ago when my husband found a job down this way. The first job I landed was at Duffs in Customer Service. That really helped get my foot in the door. I have always been into cars, but it is more of a hobby. My first car was pretty much a rolling speaker box, 1993 Ford Escort I don't know how it lasted so long with all the weight in it.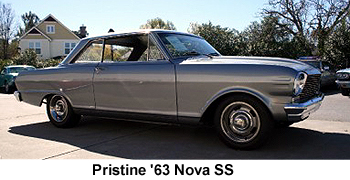 What's up with "Crawlorado"? Are you still involved in any aspects of racing, drifting, etc.?
I had got out of the sport bike/stunt scene a few years ago, after the birth of our first child. Drifting was short lived. I did have a 350 Z at one time that I would race, but it was only a two seater and we needed more space for the little one. I just got into the Hot Rod seen and picked up a 1963 Nova SS. It's a lot safer sport bikes and racing. My Husband and I still try to hit the dirt as much as possible in the FJ though.
What advice can you give to people looking to move up in the production world?
Stick it out! It might not be the most glamorous department, but it sure is interesting and keeps you on your toes.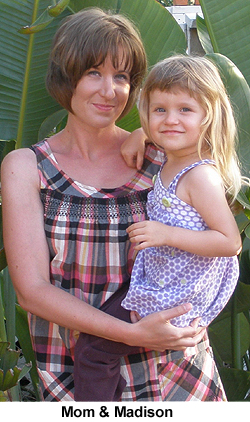 Fave "5": Which Would You Prefer?
Myspace or Facebook?
Myspace, but I don't think I've updated mine in years.
Action Sports or the "Car Scene"?
Work equals Actions Sports; outside of work equals car scene!
Drifting or Dirt?
Dirt
Freight forwarder or factory?
Factory
Coronas in Corona or Coronas in SD?
Coronas in SD
---