Back to News
This Week On FUEL TV's The Daily Habit
August 3, 2008
This Week On FUEL TV's The Daily Habit, The Weekly Update With Boost Mobile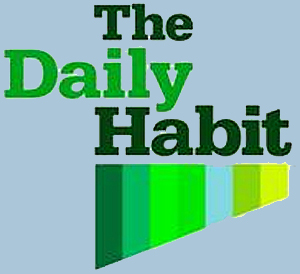 Shea Lopez and musical guest Night Marchers – Monday 8.04.08
Today, Lost team rider, pro surfer and aerialist Shea Lopez dries off and drops into the Habit. Also, Jordan Morris and the Movie Trailer Babes bring us a preview of "The X-Files: I Want To Believe." Plus, today's musical guest, Night Marchers rocks the Habit. Shea Lopez's sponsors include: Ergophobia, Vans, Lost, Kaenon, Dakine, Cyber, Ted Shreds and Soleo.
Lauri Heiskari and Iikka Backstrom – Tuesday 8.05.08
On toady's show we have Finland's finest, snowboarders and DC team riders Iikka Backstrom and Lauri Heiskari. Plus, Jordan Morris gets emotional with the cast of "Hellboy II: The Golden Army." Also, Jeff Sloniker challenges John C. Reilly and Will Ferrell to a battle of the Step Brothers. Lauri Heiskari's sponsors include: DC, Oakley, Vestal, Active Ride Shop, and Bear Mountain. Iikka Backstrom's sponsors include: DC, Monster, Nixon, Electric and Active.
Justin Quirk, Keala Kennelly and musical guest Lucero – Wednesday 8.06.08
She is universally recognized as the Queen of Teahupoo–pro surfer Keala Kennelly catches up with us. Plus, Ezekiel team rider and pro surfer Justin Quirk drops in on the Habit. Also, the Southern rockers Lucero bring their country punk to our stage. Justin Quirk's sponsors include: Ezekiel, Gravis, Infinity Surfboards, Electric, On A Mission, Skull Candy and Surfride Boardshops. Keala Kennelly's sponsors include: Billabong, Aftermath and Dakine.
Kyle Loza, Tommy Fynn and musical guest The Warlocks – Thursday 8.07.08
FMX booster and Electric team rider Kyle Loza tears through the Habit. Also, Santa Cruz Skateboards team rider hailing from just about everywhere, Tommy Fynn drops into the studio. Plus, musical guest The Warlocks are back on tour and here on the Habit. Kyle Loza's sponsors include: Soul Armor, Etnies, Monster Energy, Verizon Wireless, Electric Visual, Riders 4 Christ, Dunlop and Shift Racing. Tommy Fynn's sponsors include: Lakai, Matix, Santa Cruz and Krux.
Megan Abubo, Amee Donohoe and Stephanie Gilmore – Friday 8.08.08
The Daily Habit pool will be blessed with three of the ASP Tour's strongest female surfers Stephanie Gilmore, Amee Donohoe and Megan Abubo. Also, Jordan Morris finds fashion at the second Annual Billabong Design for Humanity charity event at the Avalon in Hollywood. Plus, correspondent Keir Dillon hangs with our favorite Action Sports stars the 2008 ESPY Awards. Megan Abubo's sponsors include: Roxy, Hawaiian Island Creations, Boost Mobile, go211.com, Kicker and Sticky Bumps. Stephanie Gilmore's sponsors include: Rip Curl, DHD, FORD, Creatures of Leisure, Cole Clark Guitars and Alba Hawaiian Beauty Products.
This week on FUEL TV's The Weekly Update with Boost Mobile: we have complete coverage of the Maloof Money Cup where Pierre-Luc Gagnon won the vert battle and Paul Rodriguez takes the street title.
In surf news, we've got coverage of the Billabong Pro Jeffreys Bay where Kelly Slater continued his unprecedented ASP World Tour season and won his fourth of five contests this year. In other surf news, pioneer surf filmmaket Bud Browne recently passed away.
At the Honda US Open of Surfing Presented by O'Neill, Nathaniel Curran wins his first ever major contest. Tanner Gudauskas wins the O'Neill Junior Pro, and Hawaiian Malia Manuel wins the women's Honda US Open of Surfing.
In wakeboard news, the fifth stop of the Mastercraft Pro Wakeboard Tour is won by Philip Soven. He also takes the overall title for the second year in a row. Emily Copeland Durham wins the stop, while Nicola Butler takes the overall women's title.
In other news, Sandro Dias wins the Soul Bowl at Huntington Beach, California, while Chad Kagy takes the BMX division.
To watch The Weekly Update with Boost Mobile on Fox Sports Net, check your local FSN dates and show times at: http://msn.foxsports.com
On FUEL TV, tune in on Saturdays at 11:00am, 4:00pm, 7:00pm and 10:30pm ET (8:00am, 1:00pm, 4:00pm, and 7:30pm PT); Sundays at 11:00am, 2:00pm, 5:30pm, and 2:00am ET (8:00am, 11:00am, 2:30pm, 11:00pm PT), and Monday through Friday at 3:00pm, 6:00pm, 10:30pm, and 2:00am ET (12:00pm, 3:00pm, 7:30pm, and 11:00pm PT). To see if you get FUEL TV, visit www.fuel.tv.
---