Back to News
BACKWARDS Big-Wig Contest
September 2, 2008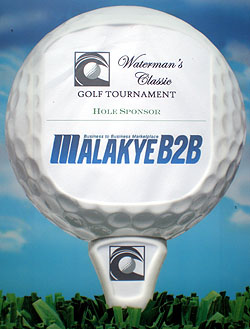 Malakye Sponsors Waterman's Classic Golf Tournament with "SDRAWKCAB BIG-WIG CONTEST"

SIMA recently hosted its 19th annual Waterman's Weekend fund raiser event at the St. Regis in Dana Point, Calif., and Malakye.com was out and swingin' as a sponsor of the golf tournament (pictured below from left to right are Josh Lewis, Haipha Simon, Chad Mihalick and Picture-Taking Intern Billy Bittner).
The Backwards BIG-WIG Contest was an event where the "Big-Wigs" of the industry had a chance at winning a Channel Islands "Biscuit" by teeing off switch or backwards with opposite-handed clubs. Simply put, it was an awesome spectacle of flying mud, clubs and disappearing golf balls! Raffle tickets were givin' away to anyone daring enough to swing off the tee-box opposite handed, and at the end of the day the raffle took place at the post-tournament cocktail reception.

Surf industry celebrities were on hand to see who would win the Channel Islands biscuit (second pic' below)! Mark Occhilupo holds up the biscuit while Pat O'Connell bites his thumb with the anticipation of a possible win. However, Josh Lewis and Bill Bittner from Malakye.com matched up the numbers and CJ from FUEL TV took home the prize - sorry Pat! Billy Bittner, the faithful intern from Malakye.com, was on hand to capture the Backwards Big-Wig Contest on camera, so take a look at this epic saga as it unfolds.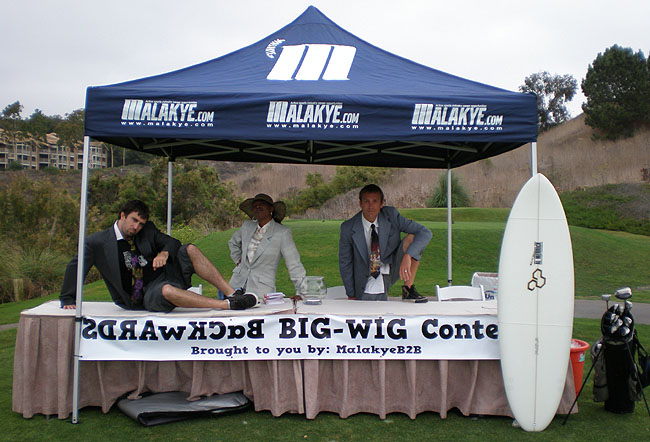 The Dallas Crew: AKA J-LEWI', Hai' as Delores & Chad as C-Dubs getting ready for the day.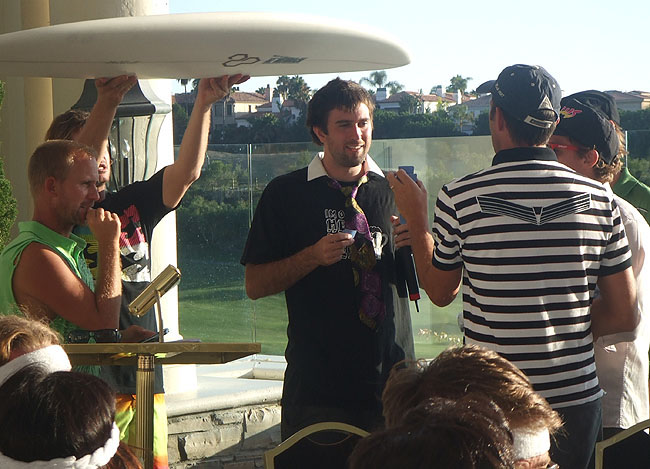 Pat O'Connell, Mark OCCHILUPO, Aka "occy," josh and bill accepting the winner raffle ticket for the biscuit. Congrats CJ!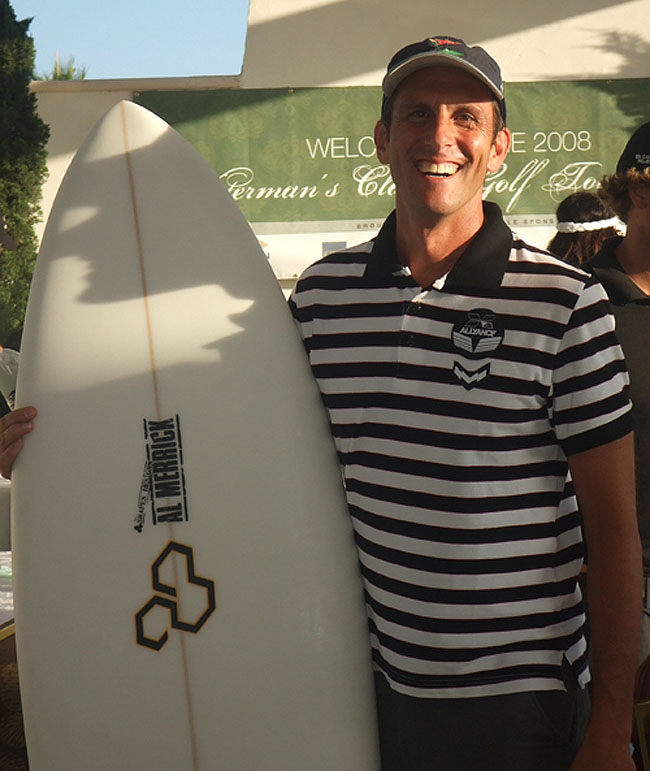 CJ stoked on his new biscuit!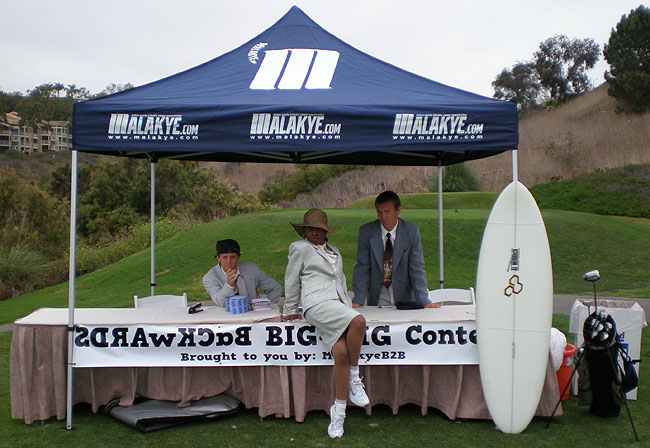 Left to Right: Billy, aka "Intern extraordinaire," Delores gettin' wicked & "Chad-Lander" showing off Blue Steele...One look!!!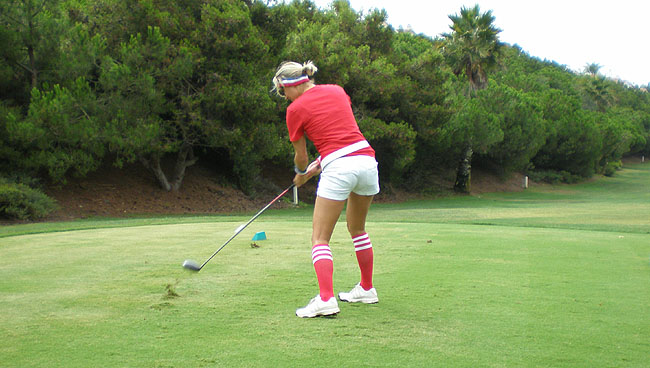 Danielle Beck of Roxy smackin' a 150-yarder switch-stance.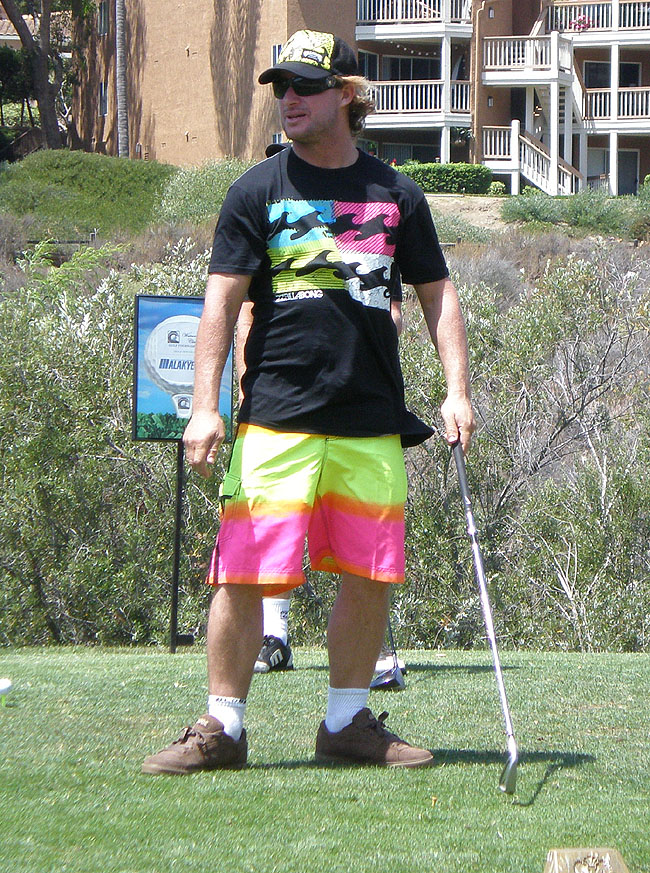 Occy took a shot at the left-handed golf clubs...lost the ball.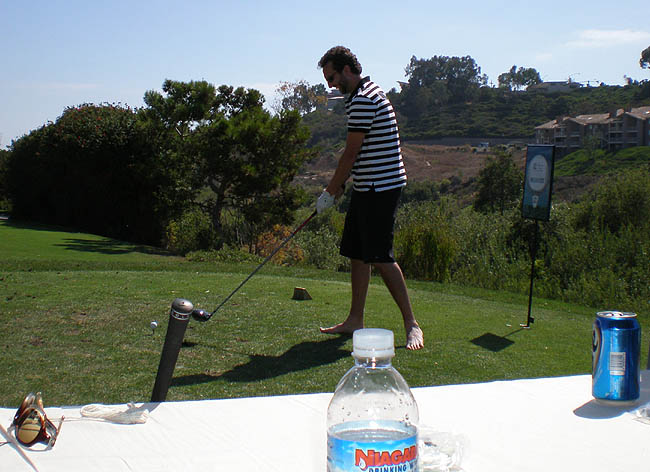 The Allyance happily wailed the clubs backwards...check out the happy Gilmore run-up!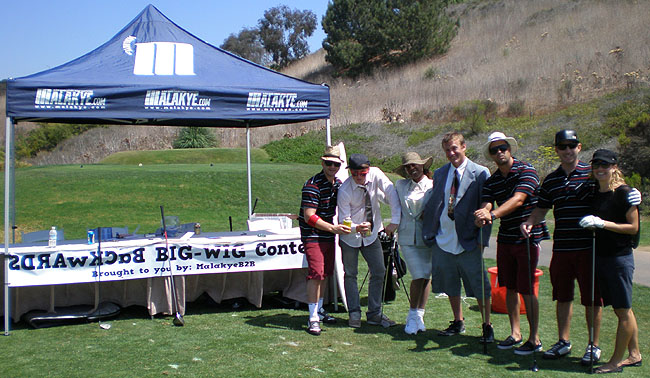 Globe (Gary, Joe G, Bryan, and Nikki) & Friends...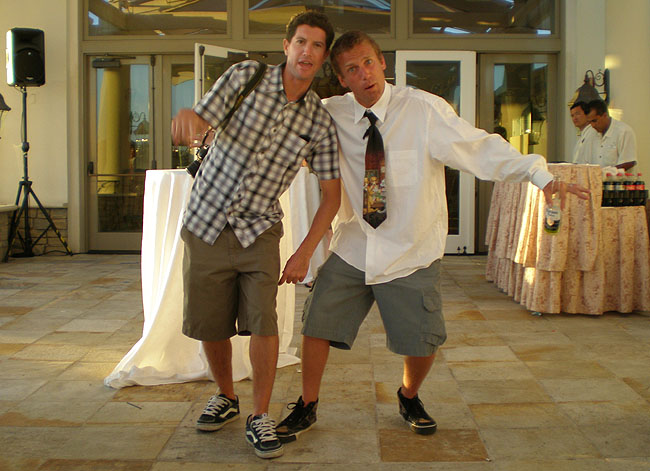 Ty from Propaganda & Mihalick CQ.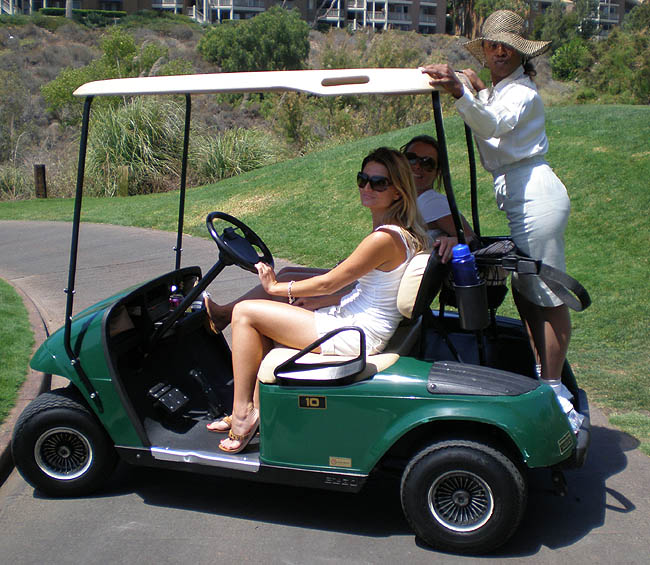 Haipha, aka "Delores," bein' totted around by the sima girls.
Delores breaking the sound barrier at 15.7 mph.

...LOST lost the balls whackin' balls sweatch. Take your time fellas, no one's waitin' on yah!
BillSka Aint cleaning those clubs too well...lay off the booze Billy!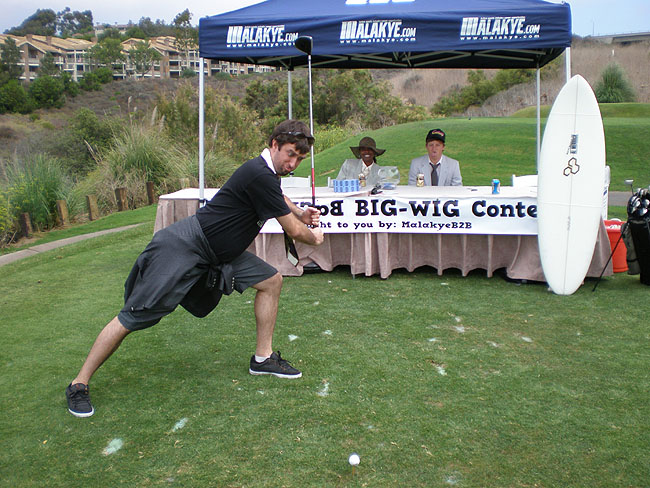 J-LEWI' is left-handed and still hits like a panzie!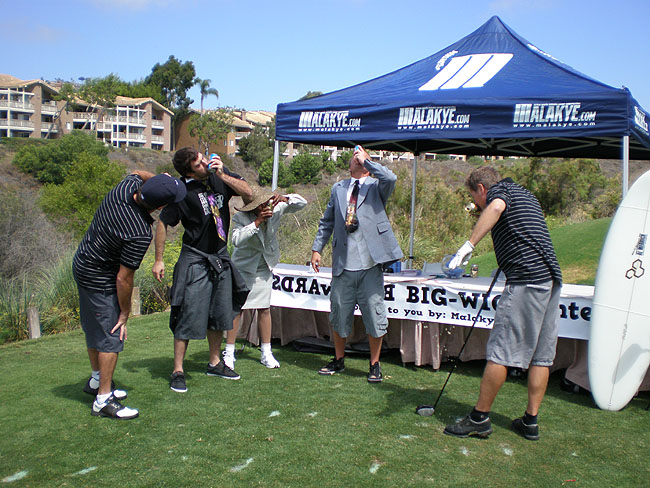 Shot-Gunnin' Beers & Keepin' it Real!!!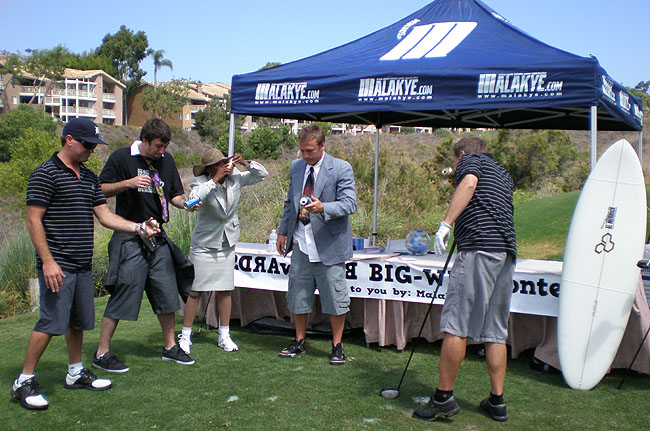 The Aftermath...Come on ROOKIES!!!
---