Back to News
Podium Distribution Acquires New Office Space, Adds Employees
September 11, 2008
Podium Distribution Acquires New Office Space, Adds Employees
Skatepark, Arcade Games, and Endless Elbow Room Round Out Podium's New Digs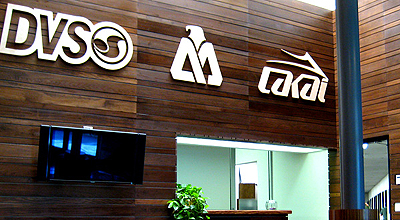 Torrance, California-based Podium Distribution has just expanded both its walls and its employee base. The company recently acquired the 21,000-square-foot office space adjacent to its existing 955 Francisco Street address. According to Podium VP Brian Dunlap, the extra space was long overdue.
"Since our move here in 2000, we've added tons of new employees," says Dunlap. "Our once nice work environment turned into more of a crammed work environment. Taking over the new building has allowed us to re-create that nice workspace we had before. We've also made the strategic business decision to put Galaga in the lunch room."
In addition to the new offices, the company has allotted a 4,800-square-foot area to serve as its skateboard training facility. "We're stoked to finally have a great place for our riders to come and skate," says DVS Skate Team Manager Gabe Clement.
Along with its new space, Podium has also brought on several new employees to fill key roles within the company:
Erik Ecklund: Ecklund returns to Podium after serving 3-and-a-half years at Podium's London-based subsidiary Revival Distribution UK. Ecklund will serve as Domestic Sales Manager—overseeing the breadth of US sales for both DVS and Lakai.
Federico Vitetta: Federico was recently brought aboard to serve as Team Manager for Lakai. Vitteta played an integral role in the filming of Fully Flared during the last three years of its production. Vitetta was also able to establish great relationships with the team—a quality Lakai's Kelly Bird says uniquely qualified him for the role.
Chad Heit: Heit comes to Podium with 15 years of industry experience under his belt. In the early nineties, Heit served at Counter Culture and Split and has most recently headed up the apparel and merchandising teams at Sole Technology and Paul Frank. Heit will oversee Podium's newly created apparel development team serving as Apparel Merchandising Director.

Podium VP Tim Gavin, directing traffic during the move-in process.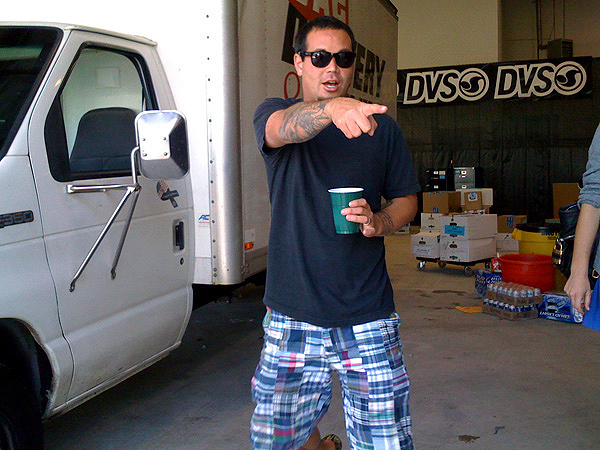 ---