Back to News
Mountain High Welcomes New Additions to Marketing Department
October 2, 2008

Mountain High Welcomes New Additions to Marketing Department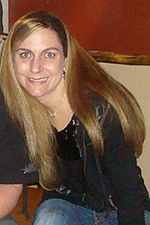 Mountain High is pleased to welcome Kim Hermon and Laura Johnson to the marketing department for the 2008/09 winter season. Hermon has recently been named senior marketing consultant for Mountain High and will assist the marketing department in all functions. Johnson will manage day-to-day marketing operations, in addition to all public relations and communications functions, in her role as marketing manager.
Prior to joining Mountain High, Hermon had been sales director for five years and most recently assistant director of marketing for five years at Big Bear Mountain Resorts, Bear Mountain and Snow Summit, in Big Bear Lake, California. During that time, she worked vigorously to gain well-rounded experience in a broad area of resort business.
"We were impressed with Kim's experience in the Southern California market, as well as her positive energy, creative ideas, and work ethic," stated John McColly, director of marketing at Mountain High. "She brings a wealth of industry knowledge and a strong rapport with local communities."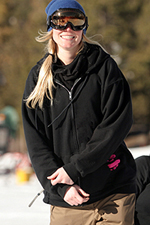 Johnson comes to Mountain High from Mammoth Mountain where she managed year-round media/public relations and communications for the resort in her role as communications manager. Prior to her position at Mammoth, Johnson earned her MBA from the Heckmann International Center for Entrepreneurial Management at the University of California, Riverside, Palm Desert. She brings additional industry and marketing experience through her previous work with Arbor Snowboards, the Burton Chill Program, and K2 Snowboarding, among others.
"Laura brings strong industry and resort marketing experience, in addition to extensive knowledge of the Southern California market," said McColly. "We've created a solid marketing team with the additions of Laura and Kim and we're happy to welcome them to Mountain High."
Kim Hemon can be reached at (951) 966-4662 or [email protected]. Laura Johnson can be reached at (760) 316-7830 or [email protected].
Photo credit: Johnson photo by Mike Soultanian.
---