Back to News
Khrystyne Zurian's
December 2, 2008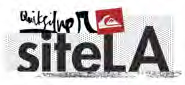 Khrystyne Zurian's "Shifting Gears" at Quiksilver's SiteLA December 6-13
Digital / Video Renderings, 3D Models, Paintings & a DJ at Dec. 6th Unveiling Party
Visit www.sitela.org To Learn About Khrystyne and her project
Exhibition: "Shifting Gears"
Location: 2522 Sunset Blvd., Los Angeles
Dates of Exhibition: December 6-13, 2008
Gallery Hours: Wednesday – Saturday, 1-6pm
Opening Reception: Saturday, December 6, 8-11 pm
SiteLA is pleased to present "Shifting Gears," an exhibition celebrating Khrystyne Zurian's automotive design and artwork inspired by women in car culture.
On December 6, Khrystyne will host an opening reception for "Shifting Gears" at Quiksilver's siteLA. Visitors are invited to explore the evidence of her design process in forms both traditional and unconventional. These include digital renderings, animations, a ¾ scale model, murals, projections and classic pin-up style paintings. DJ Franco Corral will dish out the
tunes, and eco-friendly cocktails will be provided courtesy of Veev.
Khrystyne is a designer with a fresh perspective for an old industry. During her residency at siteLA she has developed a car based on the idea of a butterfly's metamorphoses. Its features adapt over time to reflect three distinct life-stages on one chassis. Her concept replaces the existing assumption of a car as a disposable commodity with a more flexible and sustainable model, calling for replaceable parts on a small scale and full-body modifications on a larger one. Her design is specially suited for the lifestyle of a Los Angeles-based female moving from suburban to urban, from inquiry to confidence. Innovations
include an integrated bicycle rack, an asymmetrical body shape and a jumper seat.
Khrystyne began at siteLA by hosting focus groups and handing out surveys to determine the needs and conveniences specific to her target market. During the course of the year, she researched eco-friendly materials, recyclable parts and alternative fuels. In August, Khrystyne showcased her design process by exhibiting inspirational elements design concepts, early-stage drawings and digital renderings as part of the "From Here to There" collaboration with Toyota HEYA. This exhibit marks the
culmination of Khrystyne's residency, but only the beginning of a long and successful career as a creative woman instigating change in a maledominated technical design field. She is concurrently completing a graduate degree at Art Center in Pasadena while working as an intern in the design department at BMW.
Khrystyne's will be the last of the individual projects exhibited at siteLA. Quiksilver and siteLA are very proud of all the accomplishments by Beth Jones, Jesse Rodato, Pilar Diaz, Dorothy Le, Sarah Anderson and, of course, Khrystyne.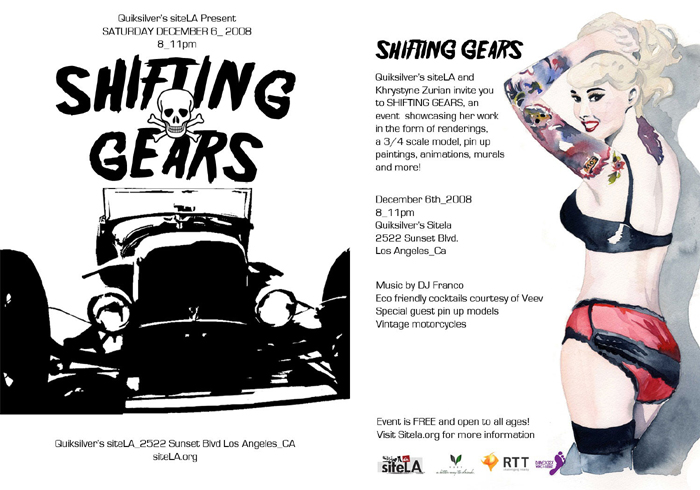 ---