Back to News
Lightning Bolts Final Exhibit and Auction
December 4, 2008
Lightning Bolts Final Exhibit and Auction
Dec. 11th-14th at The Montalbán. All artwork to be auctioned off. Proceeds to Athlete Recovery Fund: www.athleterecoveryfund.com/lightningbolts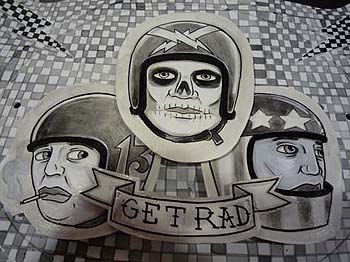 The Lightning Bolts Art Show, presented by Nike 6.0, has aligned with the Athlete Recovery Fund for a final exhibit Dec. 11th- Dec 14th at the historic Montalbán Theater in Hollywood. Original works from over 40 artists will be exhibited than auctioned off online to raise money for ARF to aid injured action sports athletes. The online auction will begin Weds. Dec. 10th at 8:00 PM and end Weds. Dec. 14th at 2:00 Pm. For info on contributing artists, an online gallery, and to submit a bid for original art visit www.athleterecoveryfund.com/lightningbolts.
Lightning Bolts is a BMX-inspired exhibit created around the historic introduction of BMX as an Olympic sport. Nike 6.0 teamed up with BMX Hall of Famer, Bob Haro, recreating his iconic number plate as a blank canvas. A select group of contemporary artists, each sharing a cultural connection to BMX, were invited to partake. Unique works from artists such as Nick Philip, Andy Jenkins, Rich Hansen, and Michael Lau debuted in Beijing, China on May 13th and have since shown in Portland, OR, and Tokyo. The final exhibit will show at The Montalbán Theatre in Los Angeles, CA from Dec. 10th- Dec. 14th.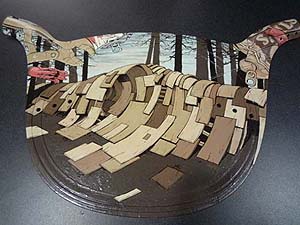 A slew of new artists including Taj Mihelich, Pete Demos, Chris Reed, and Andrew Pommier have contributed new works to the final curation of Lightning Bolts, sharing their story of BMX.
Visit the Montalbán, currently featuring Nike Sportswear's unique retail installation in the Heart of Hollywood, between Dec. 11th-14th to view Nike 6.0's Lightning Bolts exhibit.
The Montalbán, 1615 Vine Street, Hollywood, CA 90028
To view all art online or to place a bid for original works visit:
---