Back to News
Mike Pireddu – Team & Marketing Manager for Option Distribution, Italy
January 1, 2009
Mike Pireddu – Team & Marketing Manager for Option Distribution, Italy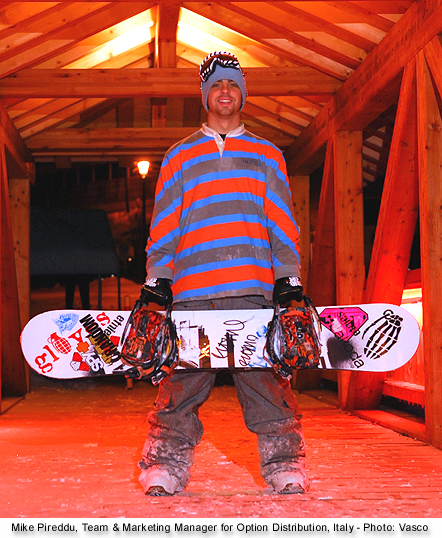 This month's Industrial Profile travels abroad to rendezvous with Mike Pireddu, the Team & Marketing Manager for Option Distribution, Italy. When Mike's not spraying powder in the Italian Alps, surfing secret spots in Italy, or throwin' down some capoeira, he's out boosting Option Distribution's presence throughout Italy.
Though Mike has his hands full with all the brands under Option's umbrella, he was gracious enough to provide some insight about his career, and various aspects of the action sports industry in Europe. Seeing that Mike grew up in Italy, he's able to shed new light on how things are run abroad, and provides a unique take on how the ASI is perceived in Europe. That being said, it's time for Mike to take over. Enjoy!
What inspired you to get involved in snowboarding and surfing? Who exposed you to this side of life?
Well, that's a good question. I was always involved in all kind of sports like soccer, basketball, baseball and rugby. I love to watch American Football, and I used to play soccer during high school. Some of my school mates started snowboarding, and I always liked the idea of doing this new way of shredding the mountains, but as it happens a lot of times in a lifetime, I wasn't involved in snowboarding at the beginning that much. At the time, I also discovered the magic world of surfing the waves, and step by step my addictions were found. I can easily say that my friends Piero and Luigi where the ones that took me on board!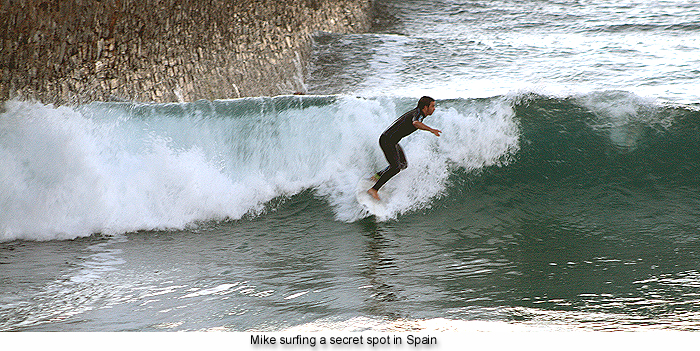 Where have you spent the majority of your time snowboarding and surfing in Europe?
In Europe, I have snowboarded the Italian Alps and Apennines, as well as Swiss, France and Austria. In all those places I have some good friends to shred with, and this is really nice. In Aosta Valley in Italy, my friends Davide, Max "Bubba," Gianni and others always host me so I have the chance to shred with them, and this is the same in Sudtirol where I shred with Max Stampfl, Plazy, Marco Concin and Plazy. They are the greatest ever, and they always give me great tips to improve my riding. Recently I have started shooting pictures for magazines, so this gives me another good reason to explore new spots with my rider friends.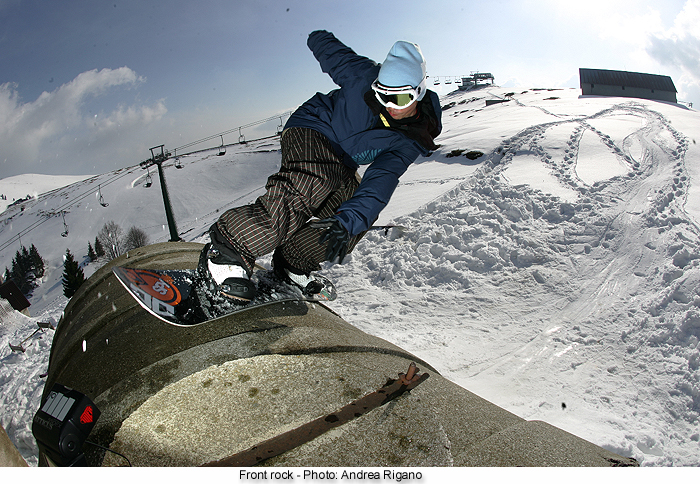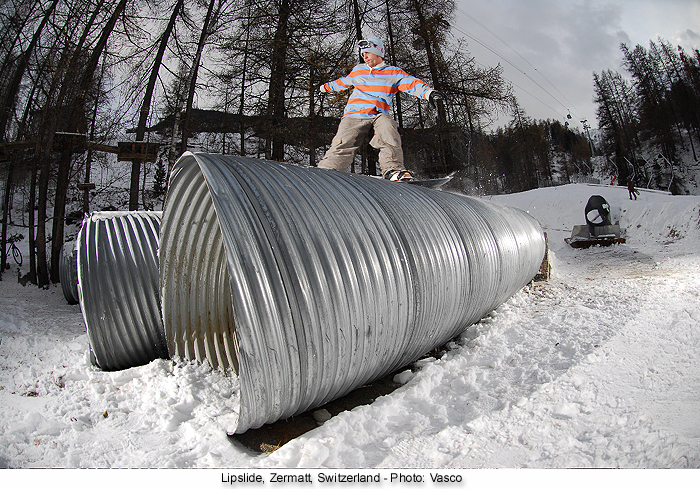 How does the "action sports" scene in Europe differ from the United States (i.e. audience, reach, mentality, lifestyle, etc)?
Another good question! Europe is kind of a complicated place. There are big differences between every country, even if they are not so far away. It's really funny when someone from the USA comes over the seas for the first time and explores different countries here, and all these different people make the market diverse in all the Eu countries as well. I think the main difference between Europe and the U.S. is the culture of those sports and how they are viewed by the main audience.
On the southwest coast of France, surfing is well known and it's not strange to see people wearing action sport's goods, just like you'd see in Cali' and at other surf spots. Snowboarding is still a kind of tricky situation. In a lot of places there is still a kind of conflict between skiers and snowboarders.
Seeing that a lot of brands are going mainstream nowadays, you'll see a lot of people that don't do action sports wearing our goodies.
Is there a specific region or area that's seen as the heart of the action sports industry in Europe?
In my opinion, Hossegor and Biarritz are considered the heart of surfing industry for sure, and then we have Innsbruck and Munich where industry companies like Burton and other snowboard brands are based. However, the "European Cali" is for sure in the southwest of France (Hossegor & Biarritz). You could consider Innsbruck as some kind of Utah or Vermont!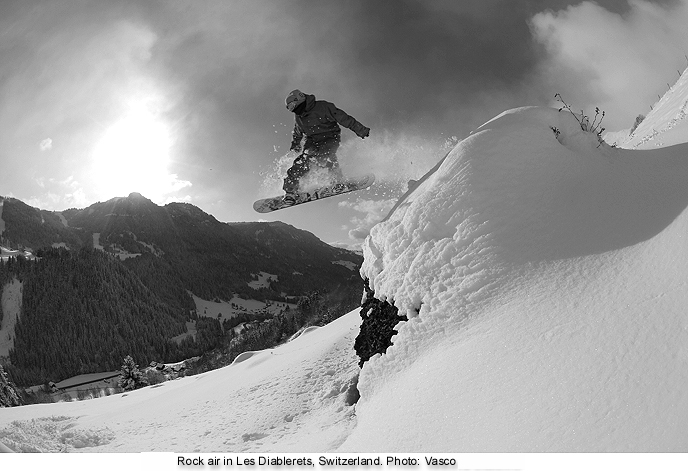 Is the surf or snowboard lifestyle popular among people who don't actually do the sports (i.e. the way people dress, attitudes, etc)?
There is a massive use of action sports in a lot of advertising for mobile phones brands, fashion brands, car companies and more. For example, it's common to see skate shoes on young guys that don't skate or surf because they like the dress code we use. They see the gear on television or in a magazine and just want to wear it, even if they don't realize they're wearing super hi-tech skate shoes and never understand what real comfort those shoes provide skaters. It's kind of funny, but it's OK. That's the way it is!
In your opinion, do you think your education in Europe gave you the upper hand in your career, compared to your peers in the U.S. with similar positions (noting the heavy emphasis on language in Europe and length of schooling)?
The main difference in education is the background a European education gives you. You study a lot of different subjects that provide you with a general overview of the fields you are going to operate in. On the other hand, the length of schooling, in my opinion, is not that good. It's way too much schooling compared to U.S.
I sometimes think that inspiration and natural skills are not considered that much in Europe, and maybe that's why a lot of young brains go to the U.S. Then with the new world order (globalization) there's a mix of the two ways of schooling, and we see young talented managers doing what someone in Europe is doing at 30-35 years old. Sometimes this age gap makes the difference. For example, if you do marketing for an audience that is 15 to 22, you must understand and live their trends and lifestyle. A 40-year-old man can't really get in there and understand the audience like a younger colleague can. I tend to sway more toward the U.S. idea of education, yet I like the idea of both sides!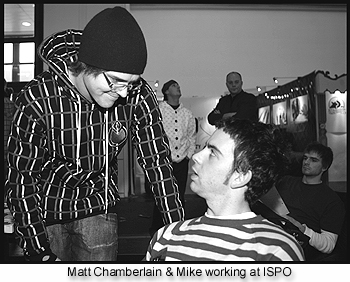 Have you visited headquarters in the U.S. or Canada for any of the brands you've worked for?
Yes for sure. When I worked for Nomis Design, I spent two weeks in the main office, which in 2006 was still in Squamish (BC, Canada). They moved to Vancouver and their new office is amazing! When I moved to Option Distribution, I had the chance to visit Vermont and Utah for the sales meeting. I think that only a strong relationship between main offices and distributors can lead the two parts to reach the goals they both aim for. In particular, the import-export process needs to be done in a really close cooperation between the two parts due to different laws and VAT; it's very complicated as you know.
You take on a lot of responsibility at Option Distribution as Team and Marketing Manager for Insight, Dragon, Nomis Design, Grenade, Rome Snowboards and Technine. What do you spend the majority of your time working on?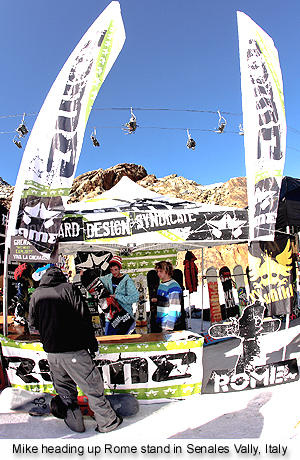 Is a big work, isn't it! I spend a lot of time on all of them; the days seem to never end. I spend the majority of my time developing new strategies to make the brands stronger by increasing their sales and making them more respected. I also work a lot to support sell-out with events, spend time with the team, and make sure every strategy works out. We have both one season brands, like the snowboard brands, and two season brands like Insight-Dragon and Nomis, so I am pretty busy all the year. I also work for 69 SLAM (www.69slam.com), so I have a lot to do!
Do you use the same marketing strategy for each brand, or does each brand have its own marketing strategy?
Not at all! Every brand is different and must have its own strategy in order to respect the international directions. I strongly relate with all the marketing managers and brand directors on the international side for both communication and trade marketing (i.e. Brian for Grenade, E-Stone for Technine, Iker Aguirre and JC Clenet for Dragon, Shannon and Josh for Insight, Erik and Runke for Rome). It's not so easy sometimes, but I am doing my best to give every brand an image in Italy as close as possible to the international side.
Do you find consumers in Europe to be brand loyal, or are they pretty in their purchasing decisions?
We have the core part of the market that is brand loyal, but for the most part buyers are really fickle. They are influenced by what they find in the stores first, so the role of brand placement is really important. I mean, due to the situation of the ASI in Europe, a lot of consumers don't know the history of the brands. They just find them cool when they see them in the stores or broadcasted on TV programs. I am personally loyal to some brands because I'm lucky to still be supported by Etnies in Italy (www.etnies.com) and my friends at Iuter (www.iuter.com) in all my activity such riding, traveling and photography. I would also like to say thanks to Bakoda because their bags really help me out during my travels (www.bakoda.com/), and Landing Headwear (www.landingheadwear.com). Thanks you guys!
What is the latest trend, or "Hot Ticket," when it comes to snowboard products in Europe?
Right now…tight clothes! Yeah, we need some time to get the new trends on. So after being Gangster, snowboarders in Europe have been wearing a lot of jeans on the slopes. Maybe this one is the latest trend I've seen, but personally, I don't wear a tight snowboard outfit. I just wear what my style suggests me!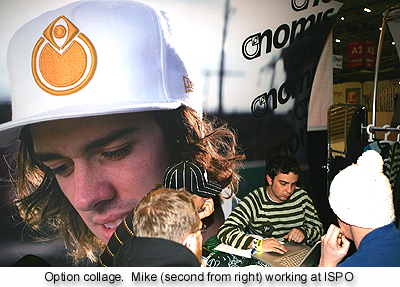 What have you done, or are working on, to keep the brands under Option Distribution unique and different from the competition (seeing that the European market is so dynamic and diverse)?
I just do my best 24/7 to always keep the dream because without it you're just like everyone else. I am Mike, and as Mike I work for those brands because I can express myself by wearing and riding with those brands.
What is the most extreme, off-the-wall marketing/advertising campaign you've put into action in Europe? For example, something that wouldn't necessarily be acceptable or tolerated in the U.S. due to censorship.
Man, we have Vatican in Italy! Unfortunately, we have censorship too. I did some co-partnerships with other brands, e-mail competitions for kids, team building and shooting, but nothing that would cause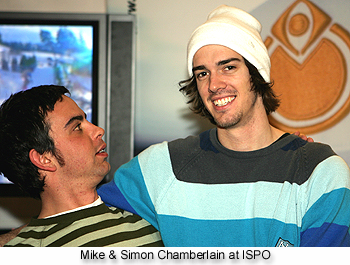 problems with censorship. I am a good boy, except when the party is hot! However, guerrilla marketing is a tool that must be used a lot on those days.

What companies in the industry stand out when it comes to "pushing the limit" in advertising and marketing in Europe?
One of the advertisers that really impressed me was the video shoot by Quiksilver about surfing. They launched some dynamite in a river, which created a wave to surf. This campaign had a really strong impact, especially noting the fact that we talk about respecting nature when talking about surfing.
What advice can you give someone interested in obtaining a career on the international side of business?
Learn as many foreign languages you can, be yourself,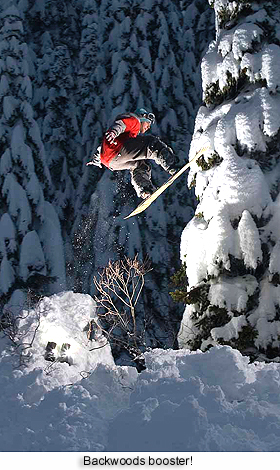 understand which field you are operating in (basically have some sociologic background), travel as much as you can, never forget your aim and goal, and surf, snowboard or do any other sport that will open your mind to different people and cultures. After that, do your best to make it a reality.
Who would you like to thank?
I'd like to say thanks to Fred and Dennis at Bataleon Snowboards, Mat and all the Chamberlain Brothers, my mother, Giuseppe at Spy Optics, Iker at Dragon, Brian at Grenade, Alessandro Rondinelli and everyone at Option Distribution, Claudio Cuccu, Ethan Stone and Cole Taylor at Technine, Iuter, Etnies Italy, my homies Gigi, Zibi, Federico, Nanni and the others guys from Vicenza, Gianni, Davide, Bubba and the guys from Aosta's valley, Sudtirol Connection and Alex from Fakie shop, all the guys I surf with, Andrea Rigano, Alo, Lorenzo "Fizza" Verdinelli for all their help and the help they still give me, and Stefano Campagnolo. Thank you guys so much for everything!
Fave 5: Which would you prefer?
1. Panini or tramezini? Panini.
2. French or Austrian Alps? Austrian Alps.
3. An "All Nighter" in the U.S. or from dusk till dawn in Europe? Both!?
4. Football (U.S.) or Football (Europe)? Football Europe!
5. Estrella Damm or Bud Light? Neither. FORST beer from Sudtirol!
Feel free to visit Mike's blog (www.mikepireddu.blogspot.com) and leave a comment!

---