Back to News
DCP Signs with Northwave/Drake
January 13, 2009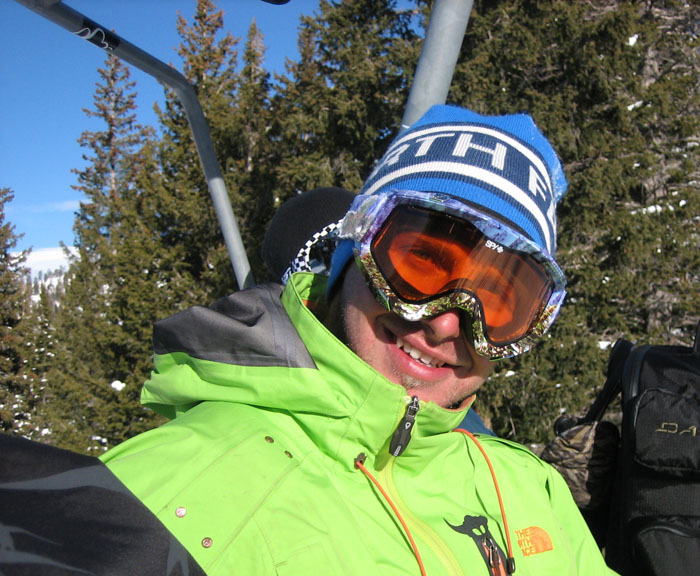 DCP Signs with Northwave/Drake
Northwave North America (NNA) is proud to announce that David Carrier Porcheron has signed a two year contract to ride on Northwave boots and Drake bindings. The French-Canadian has been a professional rider for the last 10+ years, working with major film productions and competing in key contests around the world.
Recently participating in a photo shoot at Brighton Resort, the whole team was able to test out the 2010 line before its release at SIA and ISPO. DCP has been riding on Northwave "Decade" snowboard boots and Drake "Super Sport" and "Czar" bindings, he quotes: "The boots are so comfy, right off the shelves, and I really love the lacing system. I am stoked to be part of the team and I am looking forward to a powdery winter to represent."
Among his sponsors, DCP has also recently signed with The North Face and is working with friends and business partners, JP Solberg and Romain Di Marchi, to start a new board company. In addition, he is also heavily involved with Spy Optics and they will be promoting his 5th pro-model out this year.
This winter DCP will mainly focus on filming with Absinthe for their new project, but may also be involved with other film productions and participate in a few major events. When not filming or competing, David floats between Vail, CO, and Whistler, BC, where he lives with his wife and 2 year old daughter. And if that wasn't enough travel, he also partially resides in Dominical, Costa Rica where they are building a new rental house.
With all his accomplishments, DCP has become a widely respected and influential figure in snowboarding. NNA Marketing and Team Manager, Desiree Moore says, "I'm excited to have DCP on the team because he brings so much to the table and has amazing skills. The team as a whole is cohesive and stronger than ever. I am looking forward to a great new year." Northwave welcomes DCP as a new member on their International Pro Team.
The Northwave/Drake International Pro Team is:
David Carrier Porcheron, Seth Huot, Risto Mattila, Alexis Waite, Patrick McCarthy, Matt Beardmore, Hans Ahlund and Matty Ryan.
---