Back to News
Volcom Announces 2009 Motocross Team & Website
February 4, 2009
Volcom Announces 2009 Motocross Team & Website
Volcom is proud to announce the 2009 Volcom Motocross Team and the launch of the Volcom Motocross Website. Volcoms entrance into MX started by supporting the current MX Lites Rookie of the Year Nico Izzi over 5 years ago and since then has slowly built into an elite racing team consisting of 5 riders.
The Pro team includes current Motocross Lites Champion Ryan Villopoto, Nico Izzi, and lites rookie Darryn Durham. The am team consists of wonder kid Jason Anderson and 10-year-old Mark Worth.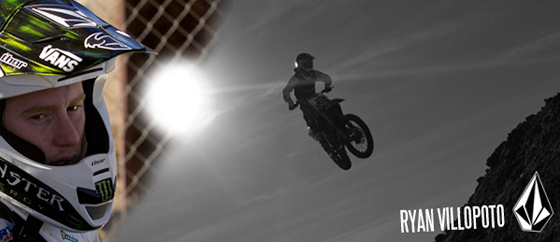 "We are super stoked to have been fortunate enough to develop such an elite team. The sport of Motocross is gnarly and these riders put themselves through adversity like no other sport. Im really excited about what the future holds with our involvement in the sport and support to the riders," said Troy Eckert, VP of Marketing.
"The Volcom Motocross team is a unique group of individuals who each in their own way embody the spirit of Volcom. Myself and many of the people here at Volcom ride and are fans of motocross, we are stoked to officially announce our team, and our support of motocross and the riders," Troy Powell, Motocross Brand Manager commented.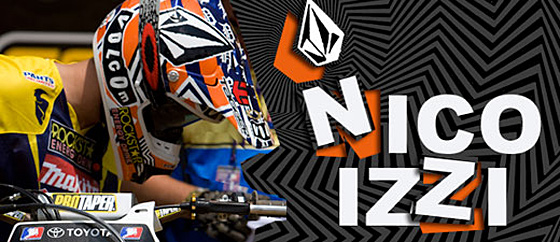 We will keep updated news happenings on everything that goes on with our riders along with team pages filled with photos and videos of the guys in action. Make sure to check it out at www.volcom.com/mx.
---