Back to News
Ocean Current Welcomes Apparel Development Coordinator Kym Fox to Team
February 5, 2009
Ocean Current Welcomes Apparel Development Coordinator Kym Fox to Team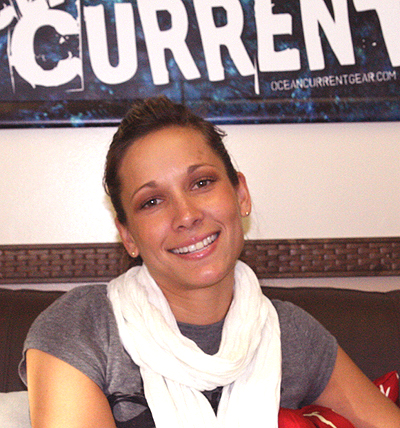 Ocean Current is proud to announce Kym Fox as the Apparel Development Coordinator in the Production Department. Kym comes from a solid background; she first fell into the apparel industry at Sketchers, where she served as the Import/Logistics Coordinator. She then moved over to LRG and collaborated with a small team to jump-start the production department; her responsibilities included the development of designs to delivery of LRG apparel (and everything in between). Kym was also a main contributor to the launch of the juniors line Luxirie by LRG.
"In these tough economic times, it has been nothing short of a privilege to have found a new company to continue my career in the apparel industry. The Ocean Current crew has been more than welcoming and I am delighted to be a part of their family."
Being that Kym is an avid fashionista, she enjoys the "behind the scenes" hands on approach to her job, seeing the garment go from vision to product. She also enjoys keeping up on high street fashion through fashion magazines, web research and comp shopping.
---