Back to News
Tiffany Montgomery – Founder of Shop-Eat-Surf.com
February 23, 2009
Tiffany Montgomery – Founder of Shop-Eat-Surf.com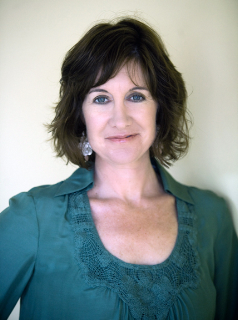 Scooped! Tiffany Montgomery, who created Shop-Eat-Surf.com, gets the scoop and she does it quick. She is on a non-stop quest to provide the action sports industry with up-to-the-minute reporting on all things business. Her website has grown by leaps and bounds, while her fan base has proliferated through all ranks of this industry. If you haven't subscribed to her newsletter, you should! Now that you're curious to learn more about how it all came about, here's Tiffany to get you dialed in.
What inspired you to create Shop-Eat-Surf?
Mostly, my love of being a reporter and my desire to have a place for the news I was coming across.
I used to get that need filled when I worked as a reporter and editor at the Orange County Register.
But when I left to spend more time with my son, I really missed being a reporter. It's just who I am. I was freelancing for some other publications that came out monthly and weekly, but I missed the rush from daily news. I kept finding interesting news that needed a home, and it bugged me to write stories that wouldn't run for weeks.
Plus, I thought I needed a foothold in the online world given the struggles in print publications.
What was your initial strategy?
The site started as an experiment. Given the cutbacks at newspapers and in journalism in general, I thought there was room for a news site. Originally, I planned to write about the business of retail, the business of restaurants and the business of the surf industry based in Orange County – basically, what I covered in my last reporting beat at the paper. That's why the site has a strange name.
The surf and larger action sports industry was so responsive from the get go, I quickly dropped the other topics. And, I liked the stories in the surf industry the best. I still am amazed that this group of people with basically no business experience was able to build a globally influential industry by following their passion.
What has changed over the past year?
I think the biggest change for us internally is that my husband, Andrew Horan, formerly an editor at The Register, left to help me with the business. He's made a huge difference. He helped us switch to a real content management system – for the first year or so, I did everything on iWeb and uploaded via an FTP site. At the end, it was taking 45 minutes to make a single change to a typo. He's helping on the business side as well selling sponsorships.
The other big change is we added our paid Executive Edition in November. We've been pleasantly surprised by the response, and the Executive Edition is helping us generate revenue. It's also given us a forum to write more in-depth stories.
I've tapped some of my journalism friends to write stories for us too, something I plan to continue. Frankly, I need the help.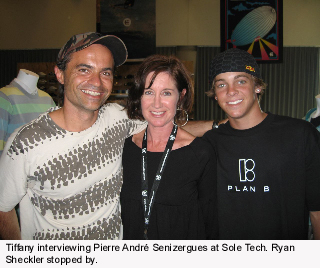 What is the biggest surprise you've encountered along the way?
The biggest is how fast our audience has grown and how positively the industry has reacted to what we do. It always surprises me. It's a hard time to be a journalist in many ways, so it feels pretty good to be doing work that people tell us they value.
The other big surprise is how many stories there are in the industry. I've been writing every day for a year and half, and I still have a long list of ideas.
How important is social networking to your business?
We've just started to join in social networking. Andy posts stories to Twitter, Facebook and Digg, and our audience has joined in, and also posts our stories MyAOL, NewsVine and other sites. Dozens of sites take our RSS feeds.
We made a strategic decision not to have comments – we'll see in the long run if that is a good or bad decision. It's an inexpensive way to boost page views and it does build community. But I have a lot of readers that say, "Thank God you don't have comments." They don't like the tone and inaccurate information that often appears in comment sections. Plus, they say don't have the time or inclination to write them.
In growing your website, what tactics or resources have proven to be to most successful?
The most important tactic is writing everyday. It's hard, but important to build an audience. Also, taking an even, measured tone on the site. I don't try to be funny and I'm not snide. I just try to be informational. Readers tell me they like that.
Do you feel you are in direct competition with any other news and information resources?
Oh, there are tons of competitors! Many that are better staffed than me with much deeper pockets. I just try to do my thing and focus on my niche and not worry about what others are doing. If I did, I'd probably pack up and go home.
What's your long-term "goal" for Shop Eat Surf, and how do you see it evolving in the future?
The biggest goal is to continue to build the audience and to provide more high-quality content. We could write more about snow and skate. We are way too focused on Orange County based companies. There are lots of in-depth stories to do. There is lots of room to grow. I have a long list.
How do you manage to create so much content, so quickly?
I have to thank my newspaper training for that. I covered all sorts of stuff during my 10 years as a reporter – major fires and floods, high-profile murders, several City Halls. Some of my best experience came as a rookie night police reporter. You'd get sent out to some crime scene and have an hour or so to interview witnesses, pry information from the police, then write the story before deadline. You had to be fast and resourceful.
And when I worked as a newspaper editor, I supervised four reporters. The stories were flying at me all day. I was determined to leave on time at the end of the day to see my son and my family, so I became very, very efficient.
Will Shop-Eat-Surf ever go print?
That's a good question, and I don't know the answer. I think if our readers request it, we will. But so far, they seem to like the online version, even with more in-depth and longer stories in our Executive Edition.
If you could ask anyone any question, who would you ask and what would it be?
If only I was Don Brown! I would have a witty, great answer for you. But I don't. I get to talk to most of the people I'm really interested in these days – people in the industry who can tell me what's going on. So I don't have an interview I'm dying for right now. I feel lucky I have the access I do. I get to learn a lot, and I continue to be fascinated by the people who built this industry. It's super interesting.
What's an average day on the job?
I get up at 5 a.m. and head straight to the coffee pot. I then start working, and see if there's any news. If there's not breaking news, then I write the story of the day based on previous interviews. After that, I'm answering email, and doing more reporting for upcoming stories. I'm happiest when I'm interviewing people in person. I usually stop at 3 p.m., when I pick up my son from school. I try not to work after he goes to bed. By then I just want to read for pleasure, and not look at a computer screen.
The When Game, Staring You!
You know you've got the scoop when…
Let's just say my 5-year-old knows what a scoop is. Sometimes I'll be out with him and I'll check my email, and say, "We've got to rush home. Mommy's got a scoop!" He's into it. He says, "Hurry Mommy, hurry! Post your scoop."
You know you've made it when…
I'll let you know. I'm not anywhere close to making it, so I have no idea.
It's time to quit typing when…
I have tingling hands and wrists from typing too much. I'm a fiend for the proper ergonomic set up for that reason.
Editorial genius occurs when…
I'm away from the computer. I get my best story ideas when I'm driving.
Fave 5 (actually six this time): Which Would You Prefer?
1. Editorial or opinion piece?
Editorial. Who cares what I think?
2. National Enquirer or LA Times?
LA Times, though I am not a subscriber. We get the New York Times and Wall Street Journal.
3. Hard news or add some flavor (novelty)?
I'm pretty hard news oriented – my stories don't have much personality by design – or maybe I don't have any personality!
4. Print is dead or viva la print?
I think there's a place for it. I love, love, love reading a newspaper. But the old advertising model is dead and I'm not sure how papers are going to afford the big staffs. And those big staffs produce the best journalism in the country. It will be interesting to see what that means for coverage.
5. Interviews: e-mail or in-person?
In person for sure. Getting to know people is so important – especially to establish a level of trust. And that's hard to do via email.
6. Better News Anchor: Bill O' Reilly or Dan Rather?
I can't stand screaming heads on TV, so I guess Dan Rather. I don't watch much TV news, but if I do, my first choice is Jim Lehrer on PBS. I loved the McNeill-Lehrer News Hour since I was a kid.
---