Back to News
Smith Optics Signs SoCal Ripper to Surf Team
March 4, 2009
Smith Optics Signs SoCal Ripper to Surf Team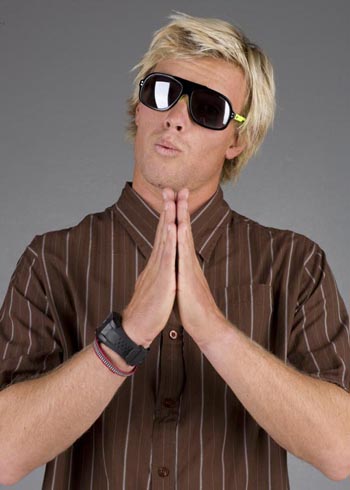 Smith Optics would like to welcome San Clemente, California's Tanner Gudauskas as their newest addition to the Smith surf team. Tanner, the youngest brother of Pat and Dane Gudauskas, is a rising talent whose performances and charisma make him a standout in the next generation of surfing heros.
Tanner has been destroying the junior circuit winning the US Open Pro Junior event in 2008 and finishing equal 3rd on the international stage at the 2008 and 2009 World Junior Championships. With Tanner's junior career coming to an end he has set his sites on the WQS and making a run for the WCT in 2010, a career path Smith Optics is stoked to foster.
"Tanner is an amazing talent with the work ethic to match. He's a character and a Smith kind of guy. He's a perfect fit for the Smith program and we look forward to involving Tanner in everything from advertising and POP to shop promotions and visits to some of the competitions we promote on both coasts," said surf promotions manager, JP Collett.
Tanner's youth and professionalism are being recruited as Smith continues to grow in the surf market. Using a local talent like Gudauskas and promoting him on the national stage follows the Smith philosophy of cultivating talent at the local level and growing with the athlete's career. With the introduction of the spring 2009 sunglass line, athletes like Gudauskas are particularly pumped to be on board, especially when sibling rivalries are in play.
"I have two brothers, and I am the youngest of the family so I guess I have taken my fair share of lumps through the times. But I will have the last laugh, because I have a cooler eyewear sponsor now! My thoughts are very positive on joining the Smith team. I have been a fan of the product and vibe of the team for a long time and when it all came together I couldn't have been happier. They have one of the best surf teams in the industry and I am pumped to be associated with that. I will be rocking the gear with psyche!" said Gudauskas.
We at Smith are proud to introduce Tanner Gudauskas as the newest member to the 2009 surf team and invite you to check him out at http://www.smithoptics.com/lounge.
---