Back to News
Mike Vavak - Sales Manager (Accessories) at Ocean & Earth
March 19, 2009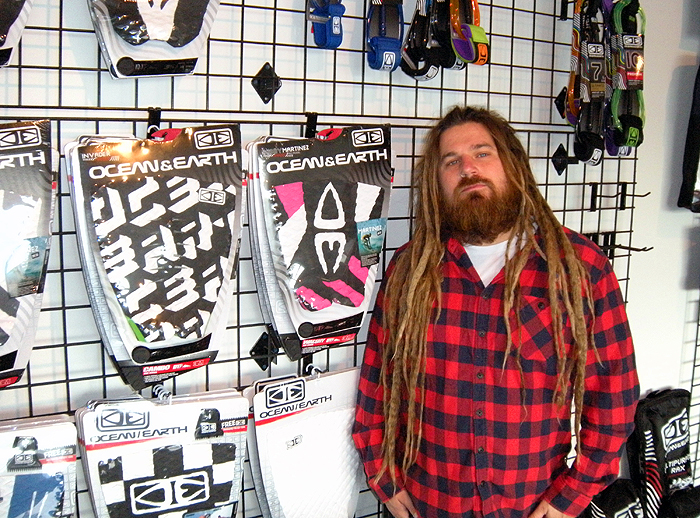 Mike Vavak - Sales Manager (Accessories) at Ocean & Earth

Sometimes you never know where your career will take you. One minute you're out n' about in the world running your own business, and the next thing you know you're heading up sales at one the most renowned companies in the industry. Well, at least that's the tale of Mike Vavak, Sales Manager (Accessories) at Ocean & Earth!

What started out as a mere phone call to a friend, turned into a relationship that led Mike to where he's at today; however, life isn't always peaches and pears - simple and sweet that is. Mike started in the in-house sales department and put in a lot of hard work and countless hours to earn his crown at O&E. Take it from the sales guru himself to learn more about the trials and tribulations of what it takes to rise to the top. Here's Mike Vavak to kick off this month's Industrial Profile.
What chain of events led you to working for Ocean & Earth?
I owned a music promotion company and I was looking for ways to make extra money to invest back into the company. At the time, a good friend of mine Barry Marmion was running Ocean and Earth. I e-mailed him about making some sales calls from my office a few days a week for commission. I thought I had the wrong e-mail 'cause I never heard back. Three months later I decided to close the doors of my company. On the last day I got a call from Barry. He said: "Bro, sorry it took me so long to get back to you. I have been slammed and could really use the help." The next Monday I showed up at Ocean and Earth and I have been there ever since.
You started in the in-house sales department, worked your way up the ladder, and you're now the sales manager for accessories. How has your career changed, and what do you attribute to your success?
When I started at Ocean and Earth there were three of us. I wasn't in the sales department…I was the in-house sales dept! I also handled customer service, shipping, the team, aka "team manager," marketing, and was the NorCal Rep - basically anything and everything. Now I'm responsible for hiring and overseeing people for some of those positions. I fully understand how all those jobs tie together in the big picture. I attribute a lot of long days and nights learning all those jobs to my success.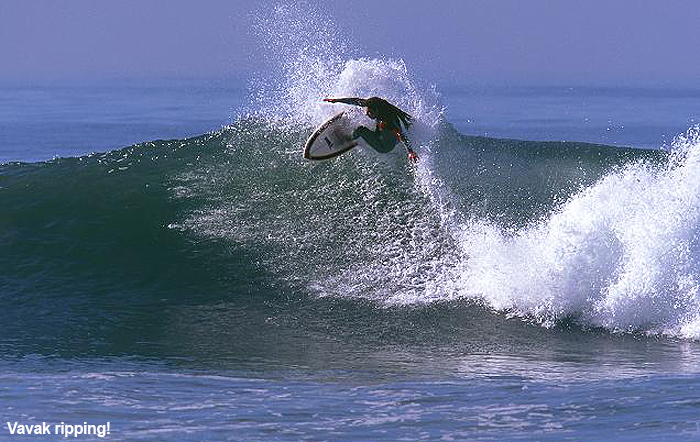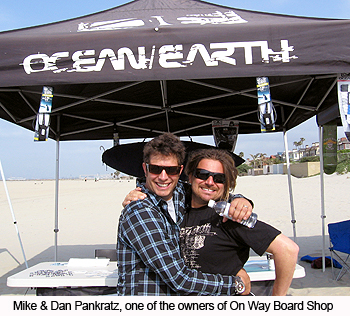 What are the major differences between your previously held position and your current role (i.e. expectations, leadership, goals, etc)?
Being the in-house sales person, my main focus was sales in my territory and hitting my goals. Now, as the sales manager it's on my shoulders to make sure my sales staff and I hit the company's goals, as well as my personal goal to ensure the companies continued yearly growth.
The sales field can be tough, expectations are high, and it's not for everyone. In regard to sales, what are your top five keys to success, and what type of person will be successful in this field?
-Listen to your customers.
-Be honest with yourself and your customers.
-Work with your customers; don't make them work for you.
-Under promise, over deliver.
-Use common sense and treat others as you would want to be treated.
A confident honest person that believes in what they are doing will always be successful.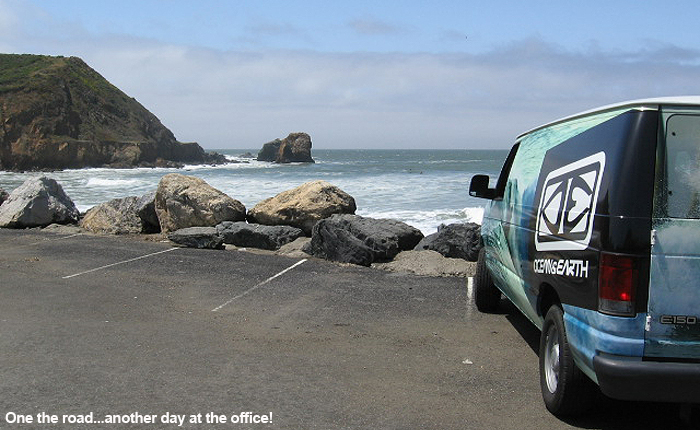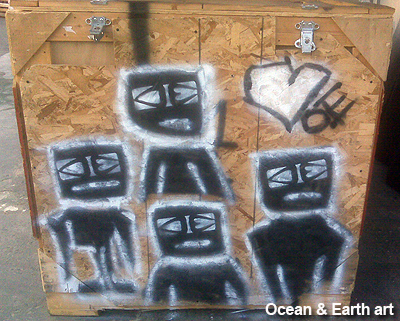 What strategy or game plan do you follow into every sales meeting/pitch?
To ensure that my point comes across clearly since I am representing my staff as well as the customer.
What are the five "Do's & Don'ts" in sales?
- Always do what you say you are going to do.
- Take that extra step to let your customer know they are important.
- Take the time to fully educate your customers on the product so they can pass that knowledge to the end user.
- Listen to your customers concerns and ideas. All feedback is good feedback. No feedback is bad.
- Take the time to really get to know all the people in the store.
- Don't say you're going to do what you can't do.
- Don't sell your customer products they can't sell.
- Don't ever add products to your customer's order that they didn't order.
- Don't ever take any of your shops for granted. You are nothing with out them!
- Don't expect them to do something you will never do.
Staying out of the red must be tough in this current day and age. How do you stay motivated with the lack of consumer buying power, and what's being done at O&E to combat the times?
Honestly, I love what I do. I surf and I work with a lot of great people. It's not hard to stay motivated when you love what you're doing.
We at Ocean and Earth are coming up with programs to work with the shops. We are all in this together, so the shops and I work together to ensure our survival; we realize at O&E we can't win this war on our own. Now, if I told you all my secrets...I wouldn't be a winning soldier would I?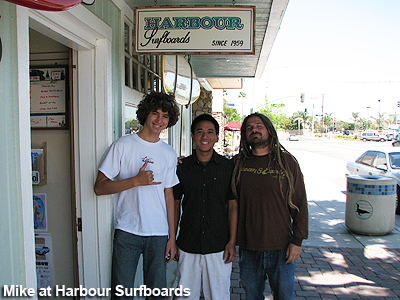 Describe a typical day on the job.
I wish there was a typical day. It goes somewhat like this. I wake up and check the Crack Berry for calls and e-mails. Head to the office and turn on the music (Music sets the tempo for my day). Check my sales report and see where I need to go from there. Then I make sure to talk to all my reps to see if they need me for anything. After that I focus on calling accounts to see what I can do to make things easier.
It really is difficult to describe a "typical" day since each day there is always "something". People who do my job understand what I mean by that! But at the end of the day (which in our industry there is no end of the day), I'm just thankful to be a part of it.
Before Ocean & Earth, you worked in the music industry, were a traveling musician, and had your own non-commercial promotion company called Old Bicycle Promotion. Why leave that all behind to work in the action sports industry?
I grew up loving surfing, skating and music. I have always worked on combining the three. The first two years at O&E I was still an active musician, visiting shops during the day and playing music at night. To me it was the perfect gig. However, I decided to put my music on the back burner and focus on my shops (but I could make a comeback so LOOK out world!). Fortunately at O&E, I am given the freedom to create new ideas and events that tie all my passions together, such as the O.N.E. Celebration. So I can't really say I left anything behind, something else just took center stage.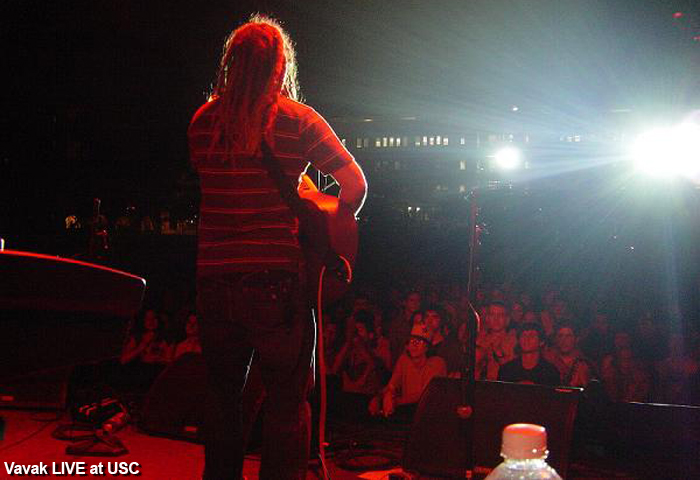 Are you still involved in music? If so, what instruments do you play and what type of music are you into?
Music is always going to be a huge part of my life. I have been singing and playing guitar since I can remember. I still write songs, but I don't get out and play as much as I used to. I love all music, but here's what is currently in heavy rotation:
- My Morning Jacket
- Matisyahu
- The Kings of Leon
- Emiliana Torrini
- The Grateful Dead
- Dinosaur Jr
- Dungen
- The Absynth Quintet (check them out)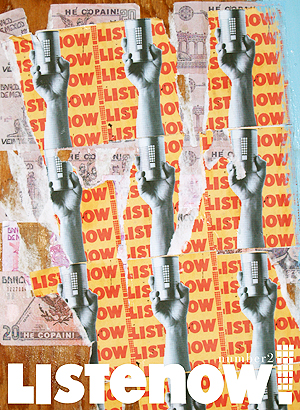 The word on the street is you organize charity events in your spare time. What events have you worked on recently, and what should we look out for in the near future?
I started a music/art charity event with the good people at Listen Skateboards called Listenow! We asked artists and musicians such as Exene Cervenka (of the band X), Lance Mountain, Christian Hosoi, Brian Lotti, Chris Ortiz, Ray Barbee and the Mattson 2, ((sounder)) and more to donate their time, music, and art just to better a stranger's life. Between 2007 and 2008 we managed to raise over 10,000 cans, which were donated to the O.C. Rescue Mission serving battered women and children.
Last December I took the same concept and started the O.N.E. Celebration for Ocean and Earth. The purpose of this event is to show others it only takes one person to change another person's life.
In the future, I want to start a different kind of charity that helps parents grieve the loss of a child. This event will actually help raise money to go to support groups, which give bereaved parents funding for prevention and unexpected costs. This event will be dear to my heart due to the fact that I have lost my first son and I want to make sure his memory will live on forever. Milo David Vavak 2.11.09, I love you.
In a perfect world, what is your true calling career wise? Where do your true passions lie?
I feel my true calling is planning charity events. I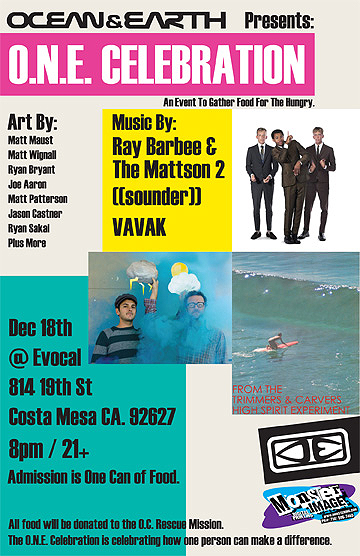 want to use music, art, surfing, and skating to help others. This industry has a really big voice in the world and we need to use it in a positive way.
The When Game: Starring You!
You know your sales finger's hot when...
You hear rumors that you're going out of business.
You know you lost the sale when...
You don't believe in yourself.
Charity is at its best when...
It's selfless.
Music is bliss when...
It's the soundtrack of your life.
Sales are only obtainable when...
You believe they are.
Fave 5: Which Would You Prefer?
1. Entrepreneurial route, or work in the industry?
Entrepreneurial.
2. Build contacts, or build relationships?
Relationships last forever.
3. Stronger sales tool: personal selling or advertising? Explain.
Personal selling. Nothing is better the person-to-person contact where you get true emotions and can really tell a story.
4. Non-profit or profit? Why?
Non-profit. Money is not the most important thing in the world. I just want to live comfortably. Money can't give you what charity can.
5. Lure 'em in easy, or go for the gold?
Go for the Gold!
---