Back to News
Dakine Hosts Fall 2009 Preview Event in NYC
April 22, 2009
Dakine Hosts Fall 2009 Preview Event in NYC
Art Gallery Features Pieces by DAKINE Team Riders Mike Losness, Eric Pollard
and In-House Graphic Designers
DAKINE, the leader in action sports accessories previewed its fall 2009/ winter 2010 product collection in an art gallery setting at the Red Bull Space in NYC last week. Attendees included New York City-based media, VIP guests, pro surfer and artist Mike Losness, along with in-house DAKINE artists and marketing staff.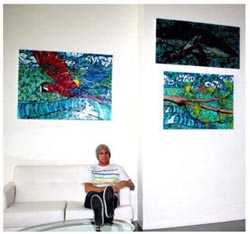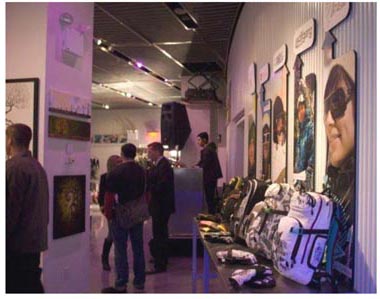 Product highlights from the fall 2009/ winter 2010 collection include a series of custom designed packs and gloves. These signature team products are a creative collaboration between DAKINE team riders and its in-house designers.
The show created a perfect platform to share the artistic talent of DAKINE designers and team riders.
"I was stoked that DAKINE invited me to be a part of their event in New York," said pro surfer Mike Losness. "There are a lot of talented people in the city and it was exciting for me to show my artwork. I met some really awesome people and already can't wait to go back."
In addition to Losness' art, pro skier Eric Pollard, in-house DAKINE artists Russ Cosgrove, Nate Hanna, Justin Mooney, Gregg Kaplan and Christin Dunbar displayed artwork.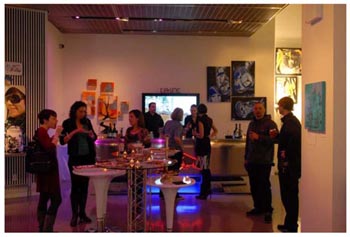 Throughout the evening, DAKINE artist Nate Hanna painted a live canvas and a DJ spun tunes, while guests checked out the new product line-up, mingled, and enjoyed drinks from the full hosted bar including Red Bull, Wild Rock wine from New Zealand and Hood River's Full Sail Session Premium Lager. Each guest was gifted a limited edition art print from the show.

The fall '09 DAKINE collection will be available at retailers starting in July. To view the current DAKINE products or to check out the roster of professional athletes please visit www.DAKINE.com.

---