Back to News
Clay Marzo: Just Add Water Set to be Shown at the Newport Beach Film Festival
April 27, 2009
Clay Marzo: Just Add Water Set to be Shown at the Newport Beach Film Festival as Part of the New Action Sports Film Series Lineup
Quiksilver is pleased to announce that the award-winning documentary Clay Marzo: Just Add Water will be shown at the 2009 Newport Beach Film Festival on April 29, 2009. The screening starts at 5:00pm at Lido Theater in Newport Beach.
The film introduces Quiksilver team-rider Clay Marzo, 19 year-old surfing phenomenon, whose passion for surfing is so pure it defies description. On a stunning and emotionally powerful journey, Clay comes alive in the ocean as he charges the waves of Tahiti, Fiji, Hawaii, France, Spain, and Australia with his expressively creative surfing.
More than just a surf film showcasing Clay's mind-blowing skills in the water, Clay Marzo: Just Add Water goes beneath the surface into Clay's life and mind as he comes to understand both the gifts and challenges of living with Asperger's syndrome. Watch Clay's discomfort on land disappear as he comes alive the moment he hits the water. The film includes interviews with Clay's family, friends and legendary surfers, as well as esteemed doctors and Aspergers specialists.
For more info on the film and Clay Marzo, visit
www.quiksilver.com/justaddwater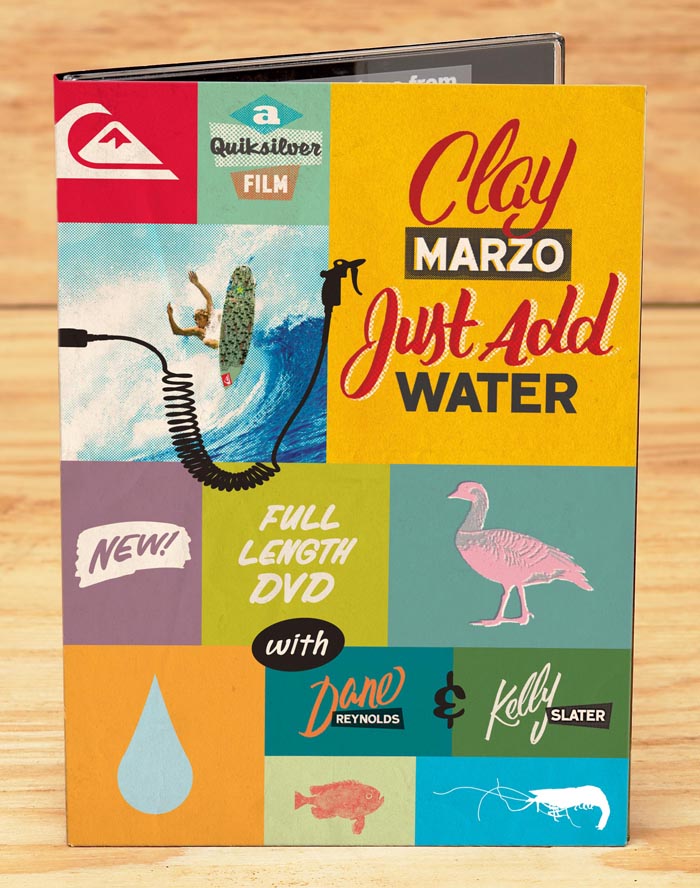 ---